Senzo Shabangu's latest work is influenced by his take on the recent political turbulence surrounding the 2014 elections.
His depiction of a ravenous dog, muzzled, standing over the city, over parliament, fighting with another dog, all relate to his view on politicians and the civilians of the city and what they are really fighting for, or representing; leaving the viewer to interpret the inevitable:- what will happen when the muzzle is removed? And the dog is released?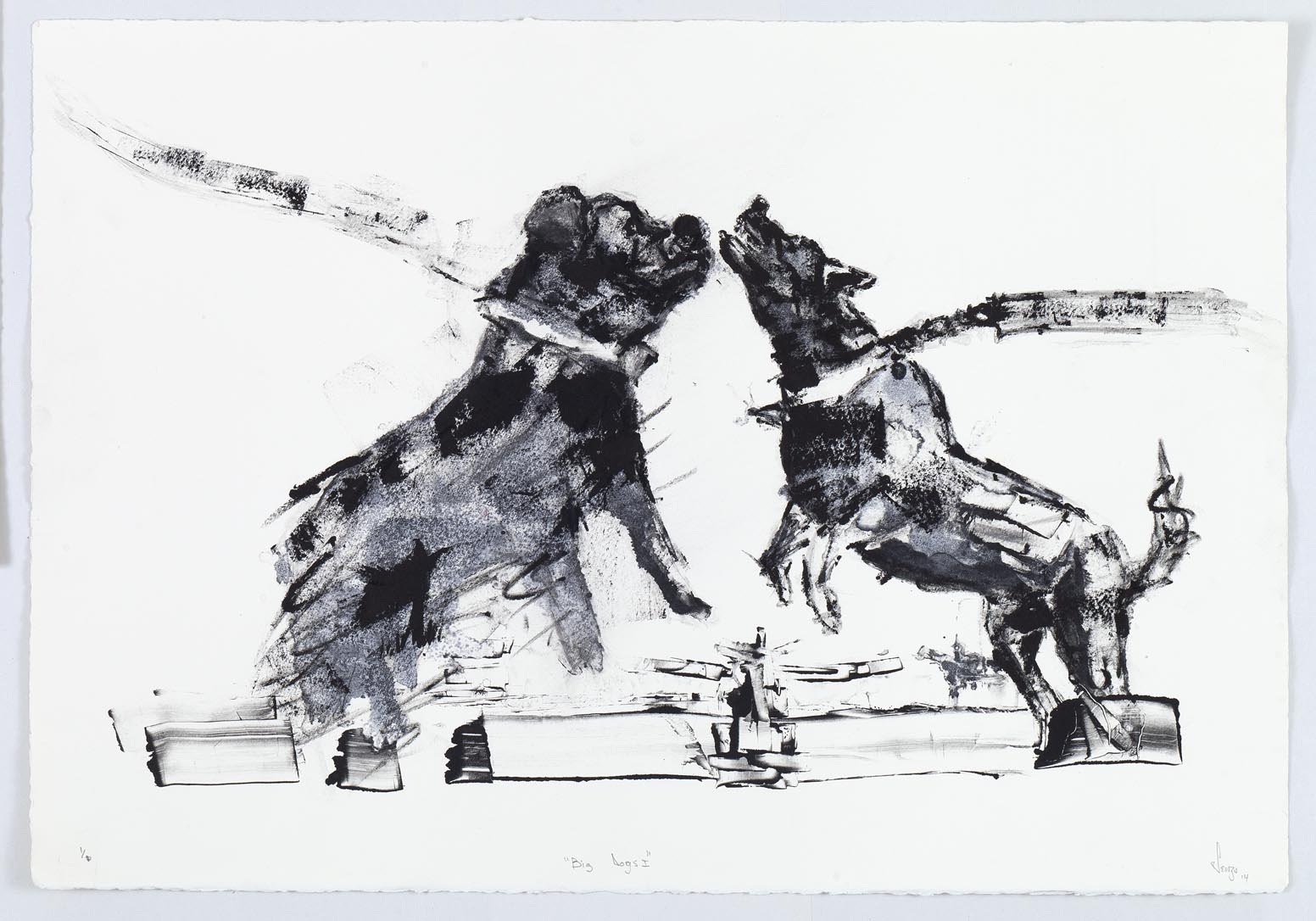 Other recent work of Shabangu's represents his views on being a father, maturity, and opportunity and what the future may hold:- represented by open doors. Part of his feelings of maturity is a sense of responsibility, both within his personal life and to the community at large.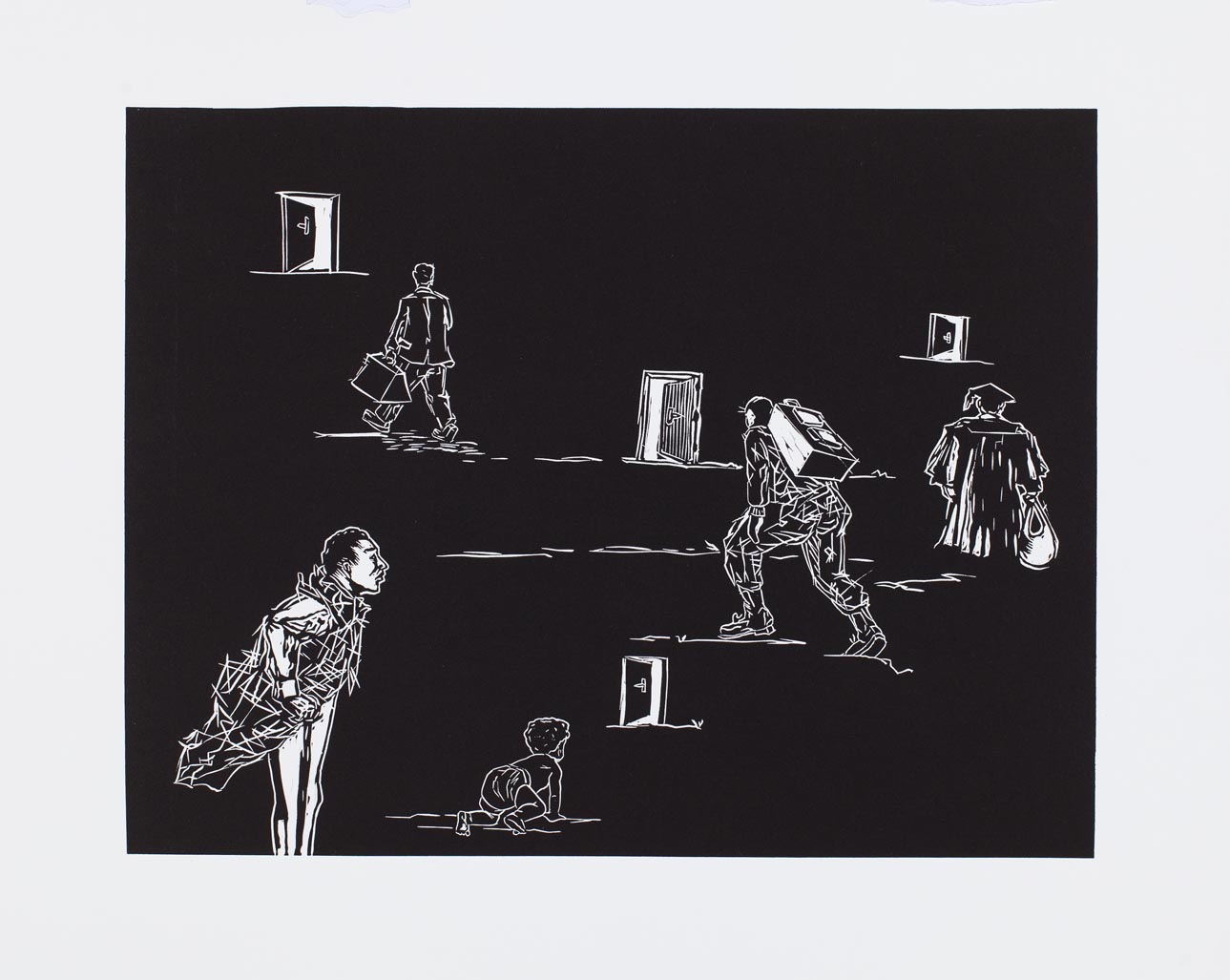 Senzo's new works will be exhibited at 151 Jan Smuts Avenue, Parkwood, in the gallery space that is part of the newly located David Krut Bookstore.