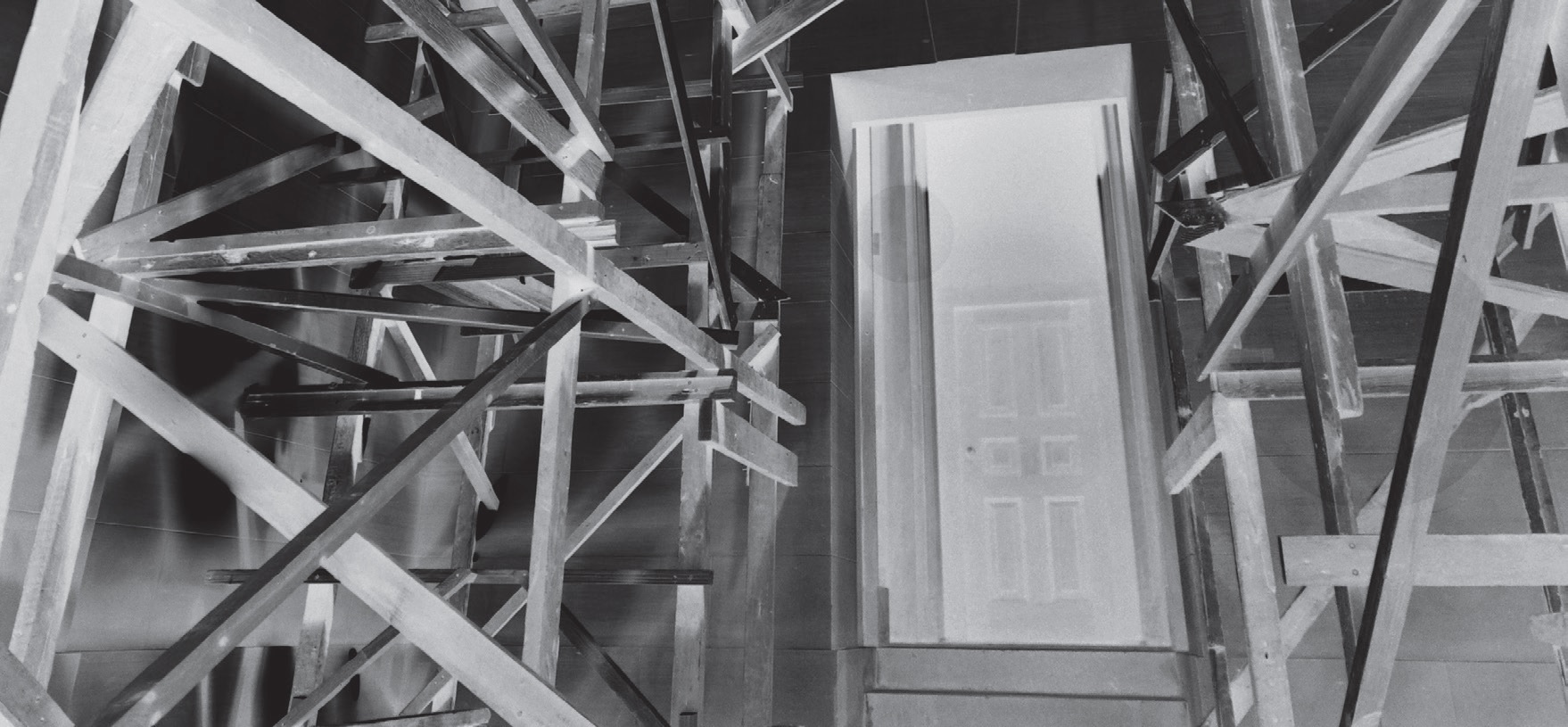 Opening address by Christopher Till
Sunday 16 March at 4pm / Closing 27 July 2014
Following three years of research and discussion, with Chief Curator, Antoinette Murdoch, into the historical and physical properties of the Johannesburg Art Gallery, Stephen Hobbs will present a series of small, medium and large scale architectonic responses to the Meyer/Pienaar Gallery-extension.
Given that this part of the Johannesburg Art Gallery has been closed until major renovations take place, Stephen Hobbs's intervention into the building will evolve over a 4-month period, with a series of project milestones advertised at various points, to highlight the research and developmental nature of the work.
Through a combination of collapsed exhibition screens, structural props and special lighting; the installation will suggest alternative spatial design possibilities for the gallery.
Additional exhibits about the 100 year life of the gallery, its various heritage attributes, important art historical references and so on, will engage existing and new audiences with the significance of the building and the role it has played in promoting art and culture in the city.
The Jag Snag project originates from Antoinette Murdoch's sustained efforts to improve the gallery's built condition as the original Lutyens building reaches its centenary in 2015.
For exhibition information please contact Tiny Malefane at [email protected]
King George St, between Wolmarans & Noord St, Joubert Park, Johannesburg
t: +27 (0)11 725 3130/80 Secure parking is available