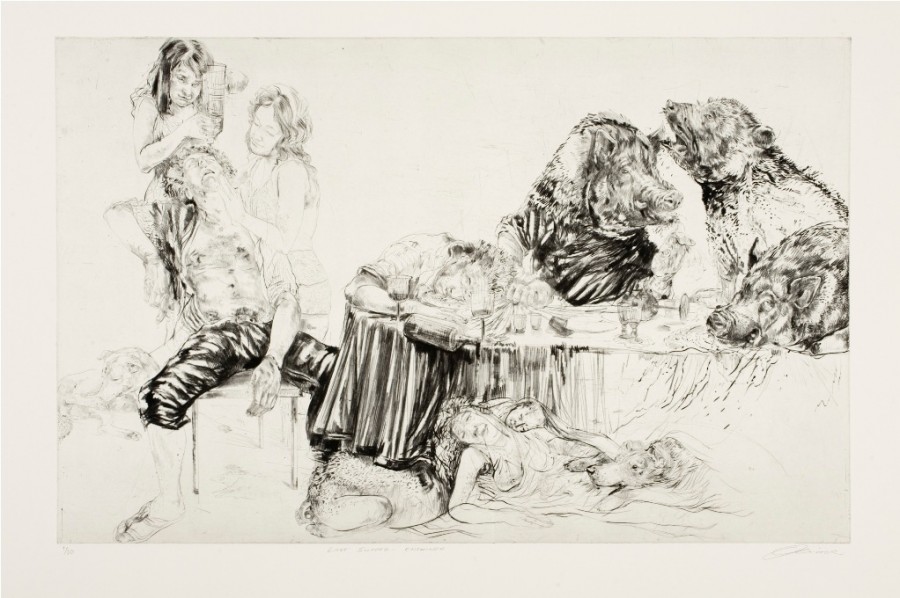 Diane Victor's recent exhibition, Reap and Sow, at David Krut Projects, New York, has been featured on the Art21 blog. Here is what they had to say:
"Diane Victor's Reap and Sow at David Krut Projects (closed June 30) offered a more sobering and meditative experience in the vein of politically-grounded art.   The artist, who was featured in last year's Impressions from South Africa: 1965 to Now at MoMA, has long engaged with the tangled web of her country's history, turning out technically-brilliant allegorical works that speak powerfully to its corruption and inequalities.  Her second exhibition with the gallery, Reap and Sow included her signature smoke drawings as well as a large number of etchings and drypoints.  The prints, in particular, demonstrate Victor's deep engagement with the history of political art, which was often expressed in printmaking due to the medium's ability to be reproduced and distributed widely."
To read the full entry please click here.
With thanks to Sarah Kirk Hanley, © 2012, Art 21