At the end of May, Stephen Hobbs visited Cape Town in order to conduct some research for his exhibition at David Krut Projects in Newlands in 2014.
The visit included a walk in Newlands Forest on the base of Table Mountain with a view to inspecting the abandoned Groote Schuur zoo architecture, particularly the lion enclosure; the building ruins of Lady Anne Barnard's Cottage, known as Paradise; and the adjacent garrison housings.
Considering his history of site-specific intervention, Hobbs plans to engage with the Montebello Design Centre and the surrounding Newlands area in order to investigate ideas of territory, boundary, history, conflict and social standing. Future site visits aim to explore the forest, the remains of Van Riebeeck's hedge, the King's Blockhouse, Main Road and Newlands Avenue as key additional components in his evolving framework of histories and geographies.
The Groote Schuur Zoo site is situated on the slopes above UCT. It is one of the many sites privately bought by Cecil John Rhodes in the 19th century, others including the Groote Schuur presidential estate, the summer house of Rudyard Kipling, the Woolsack, and Mostert's Mill.  In 1897, Cecil Rhodes earmarked the zoo site for his own private lion enclosure and commissioned a cage like structure to house the big cats, for whom he had a fondness as "King of Beasts" symbolic of the aspirations of the British Empire. In 1930, the cage was replaced with a more substantial structure and was used as a public zoo. The zoo was closed in the 1970s, but the structure still stands.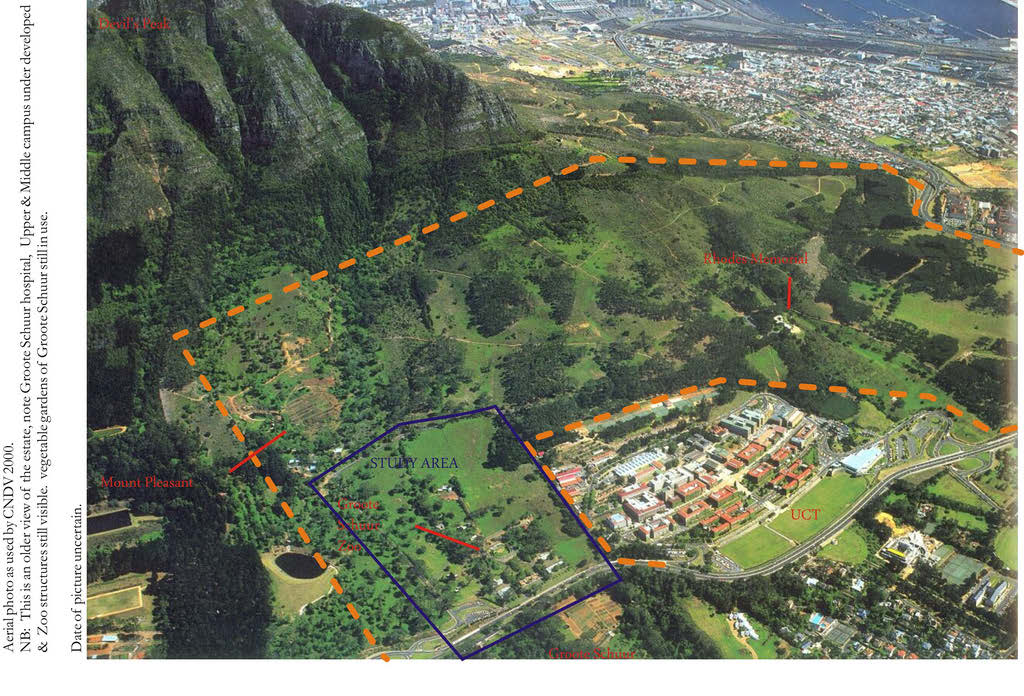 Area in blue marks the site of the old zoo.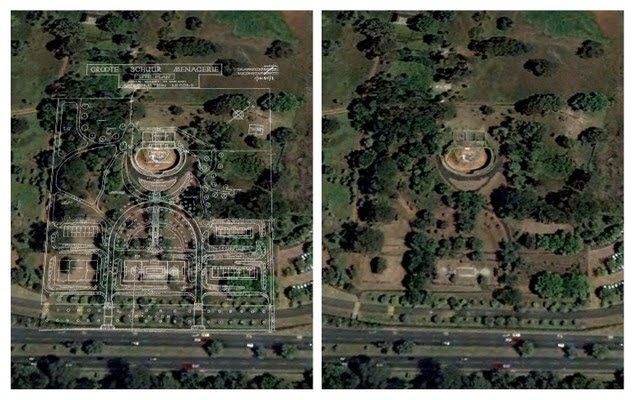 Aerial photograph, with original plans overlaid.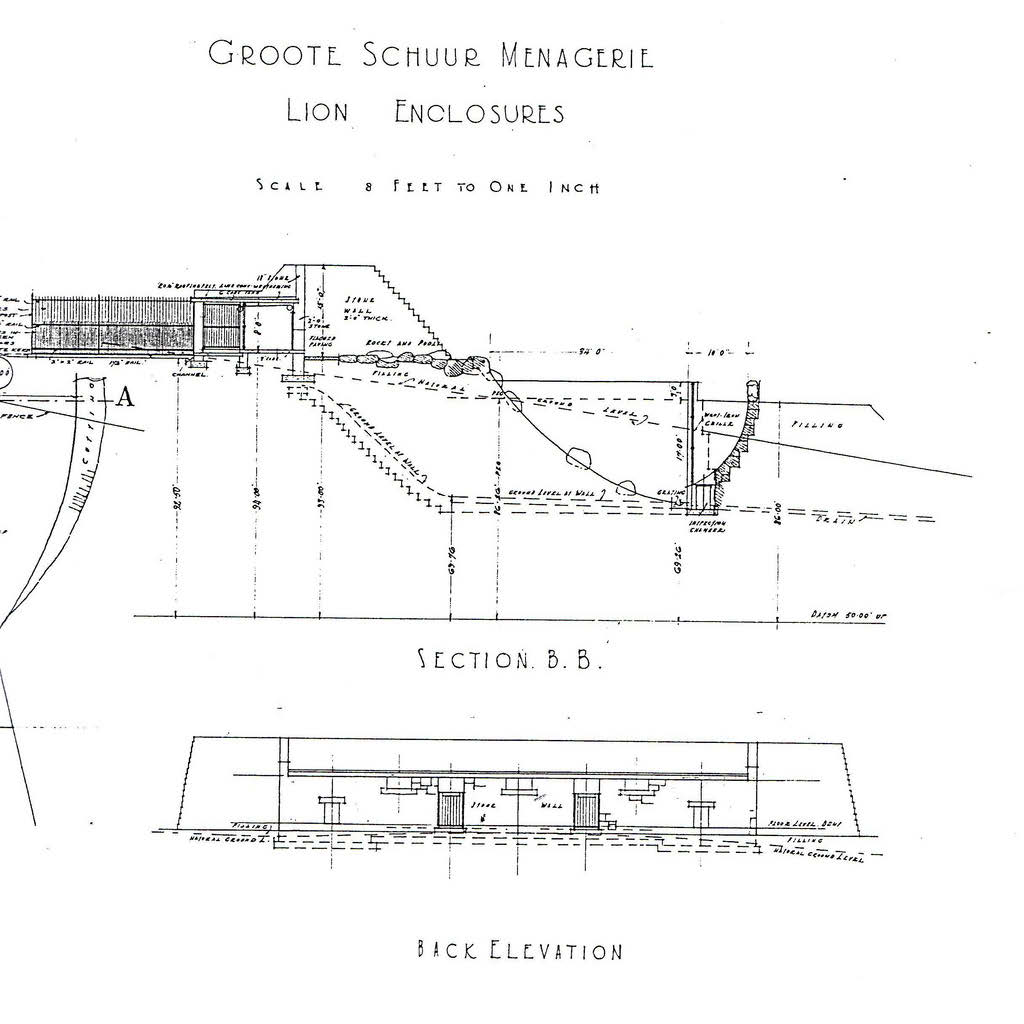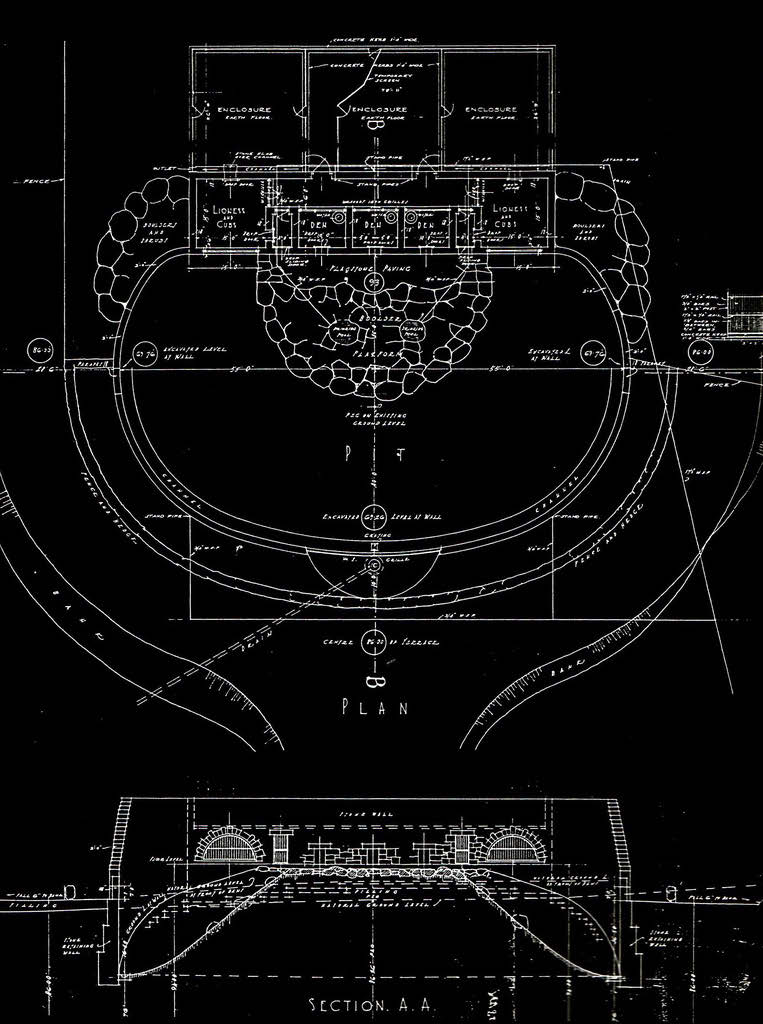 Lion enclosure plan and section views.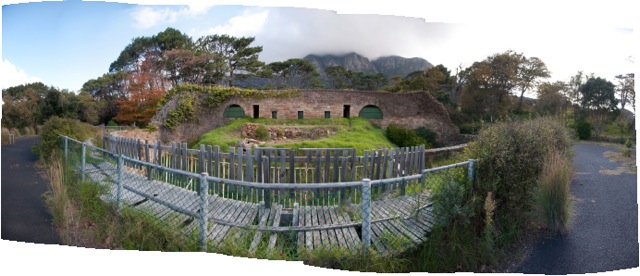 Hobbs image of lion's den front view. It's likeness to theatre architecture and bunker architecture is clear in this and the following image.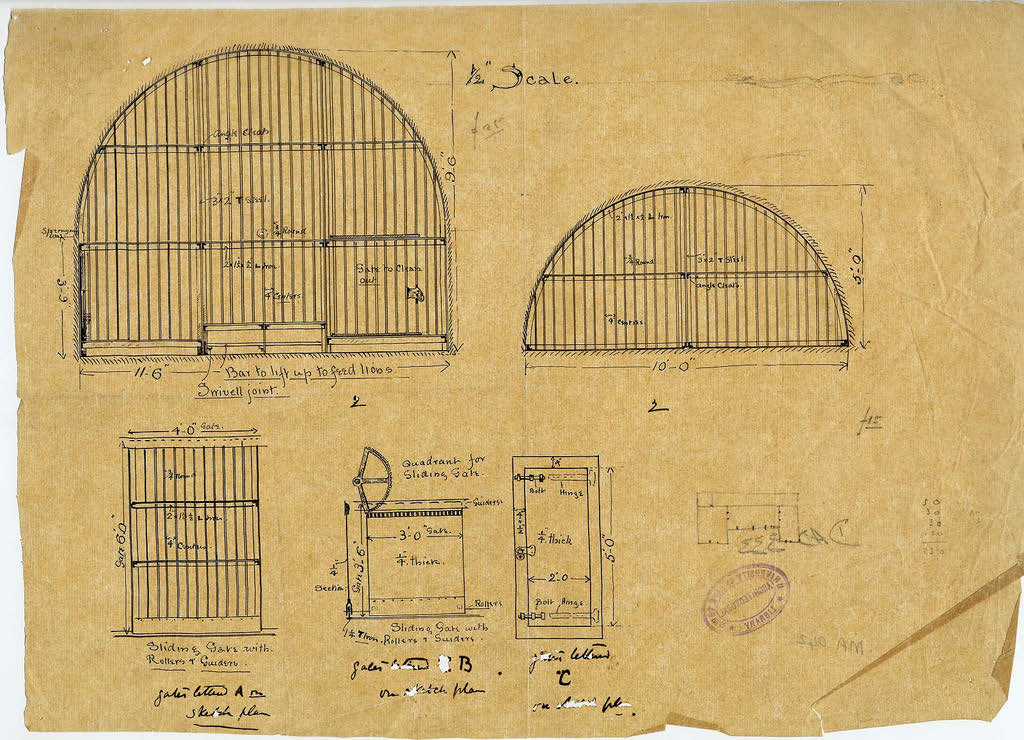 This drawing details the cage bars and sliding doors of the lion enclosure, which can be seen in the following photographs by Hobbs.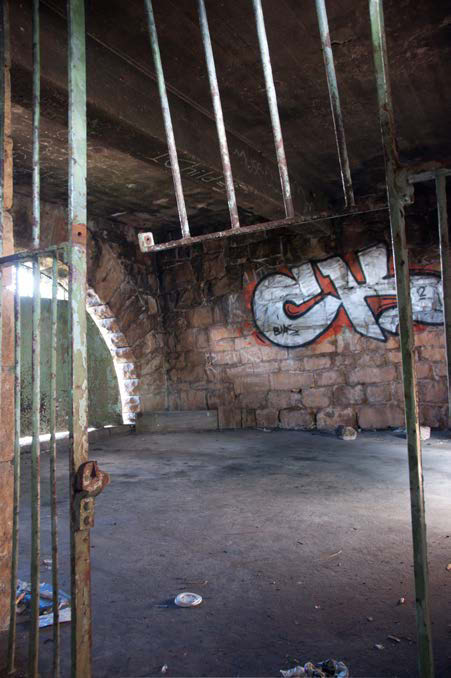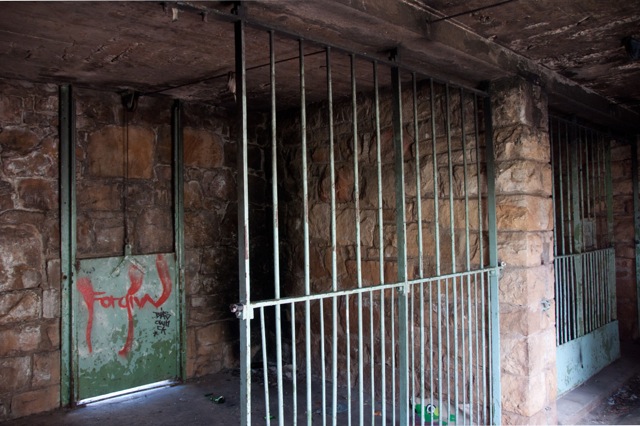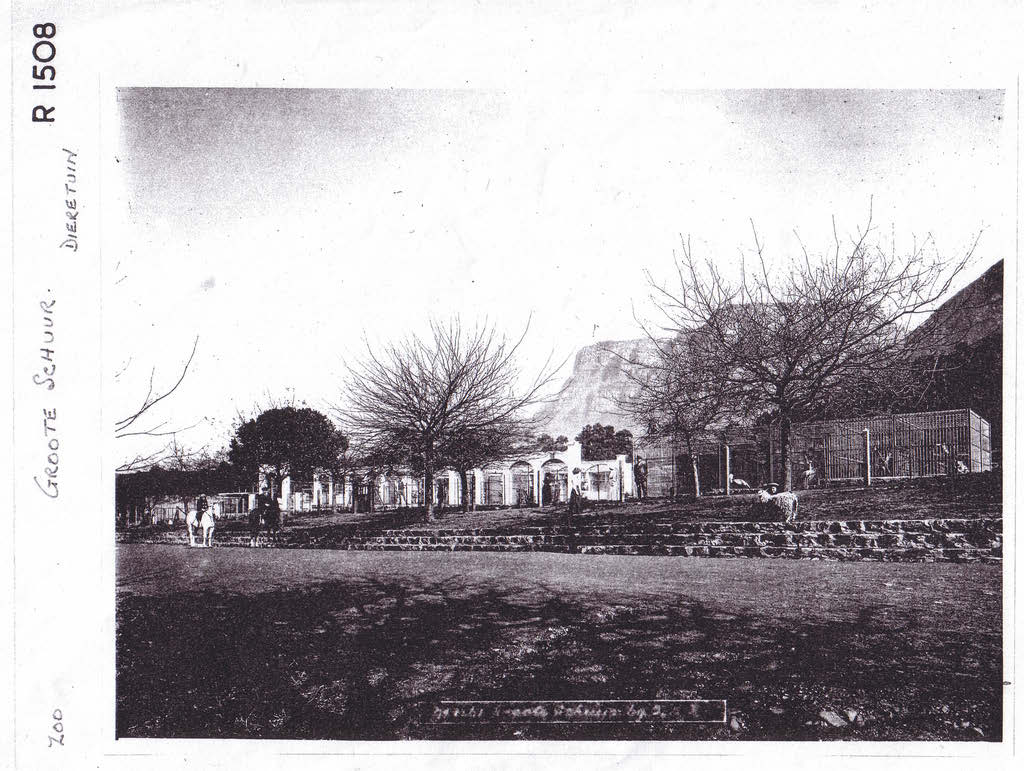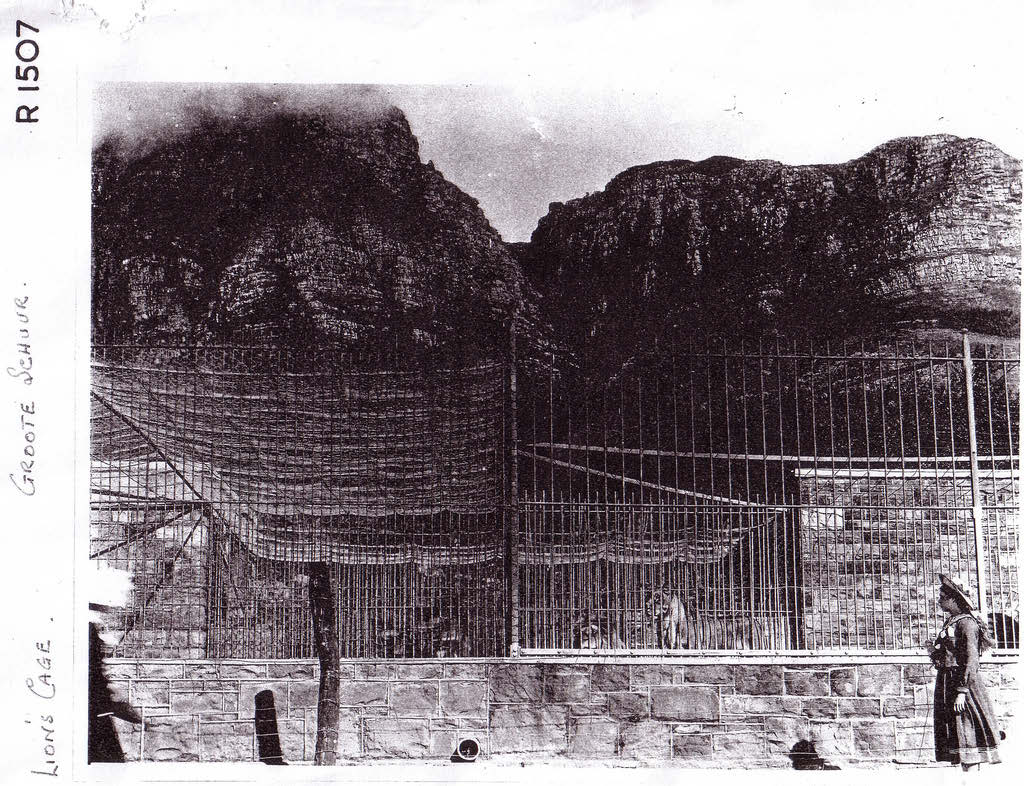 Archive images of the zoo still in operation.
The site known as Paradise and colloquially as Lady Anne Barnard's cottage is, in fact, not Lady Anne Barnard's Cottage, but the site of an outpost set up in the early 1700s and developed through the century by the colonial government to protect the resources of the forest, which had been substantially depleted within a few short decades. It changed over the years, housing the Master Woodcutter of the VOC and his family for a time and eventually was used as a getaway for Anne and Andrew Barnard, colonial secretary of the Cape during its British military occupation in the late 18th century.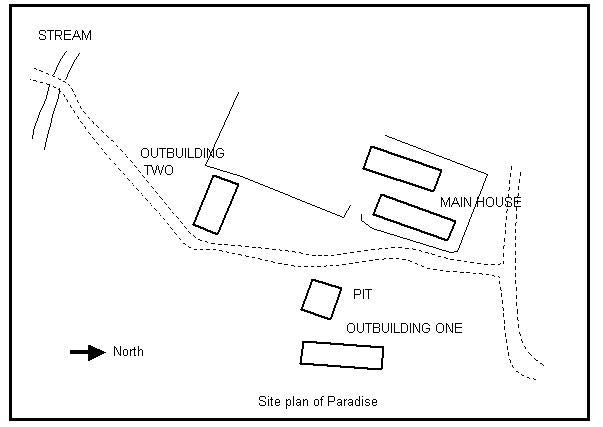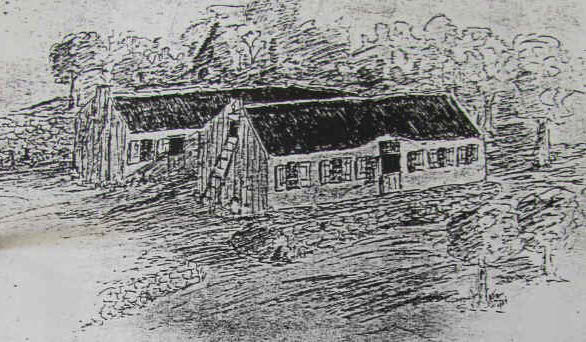 Modern reconstruction of Paradise.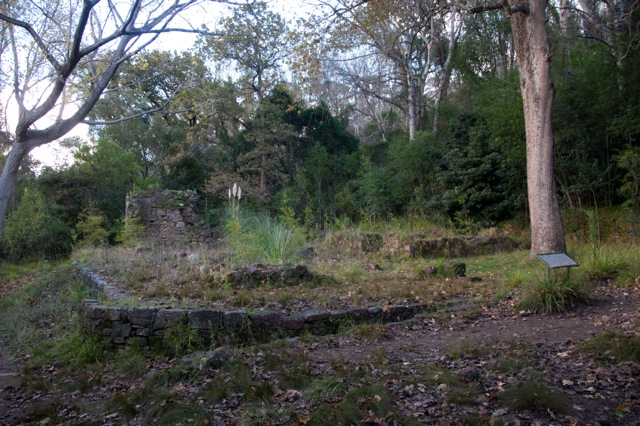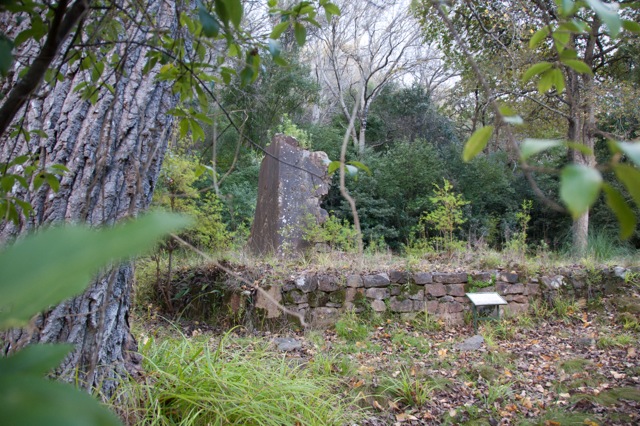 The ruins of the main buildings, with a portion of the gable wall still standing.