Senzo Shabangu starts off 2012 with fresh lino plates that he carved during the December break, in his home town in Mpumalanga. He is currently back at the Jan Smuts workshop proofing these images in preparation for his much anticipated show at Johannesburg Art Gallery in February. The exhibition, titled Transference: Jozi Trolley Drivers, will feature the work of Shabangu and fellow artist Vumelani Sibeko. It will consist of a selection of individual artworks, collaborative pieces, video and performance work. The exhibition will be curated by Portia Malatjie who has worked on various projects including the Museum Africa exhibition featuring Nelson Makamo, earlier last year.
Transference: Jozi Trolley Drivers follows the daily life of inner city trolley workers who make their money transporting heavy goods or luggage for people that move around the city. This theme of moving within the city and being moved by it is a common and recurrent theme in all of Shabangu's work.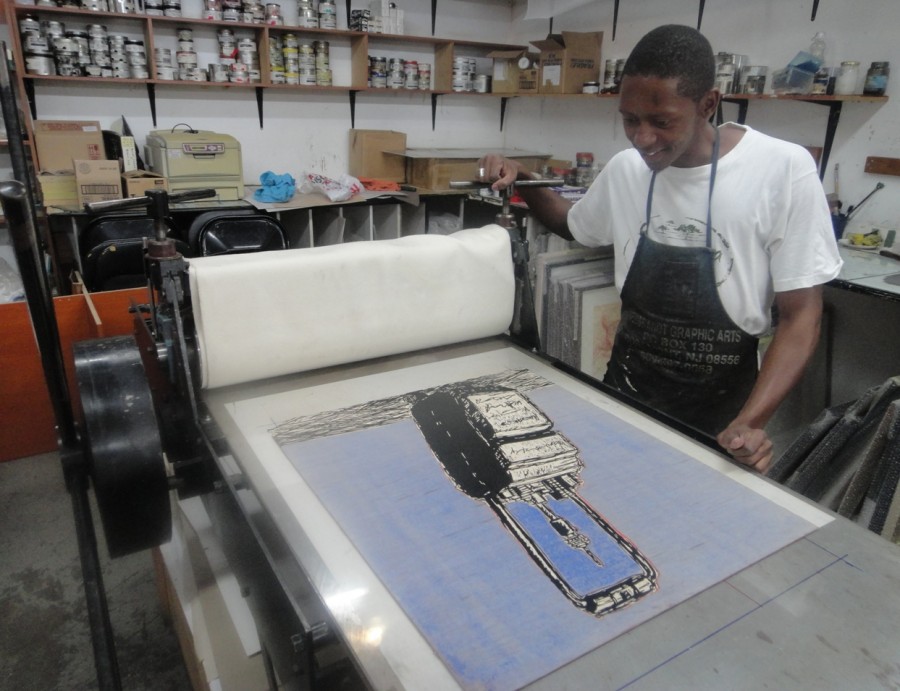 The exhibition is expected to open from the 26th February and run for 2 months. Shabangu's prints, on the exhibition, will be available from David Krut Projects.
More information to follow soon…