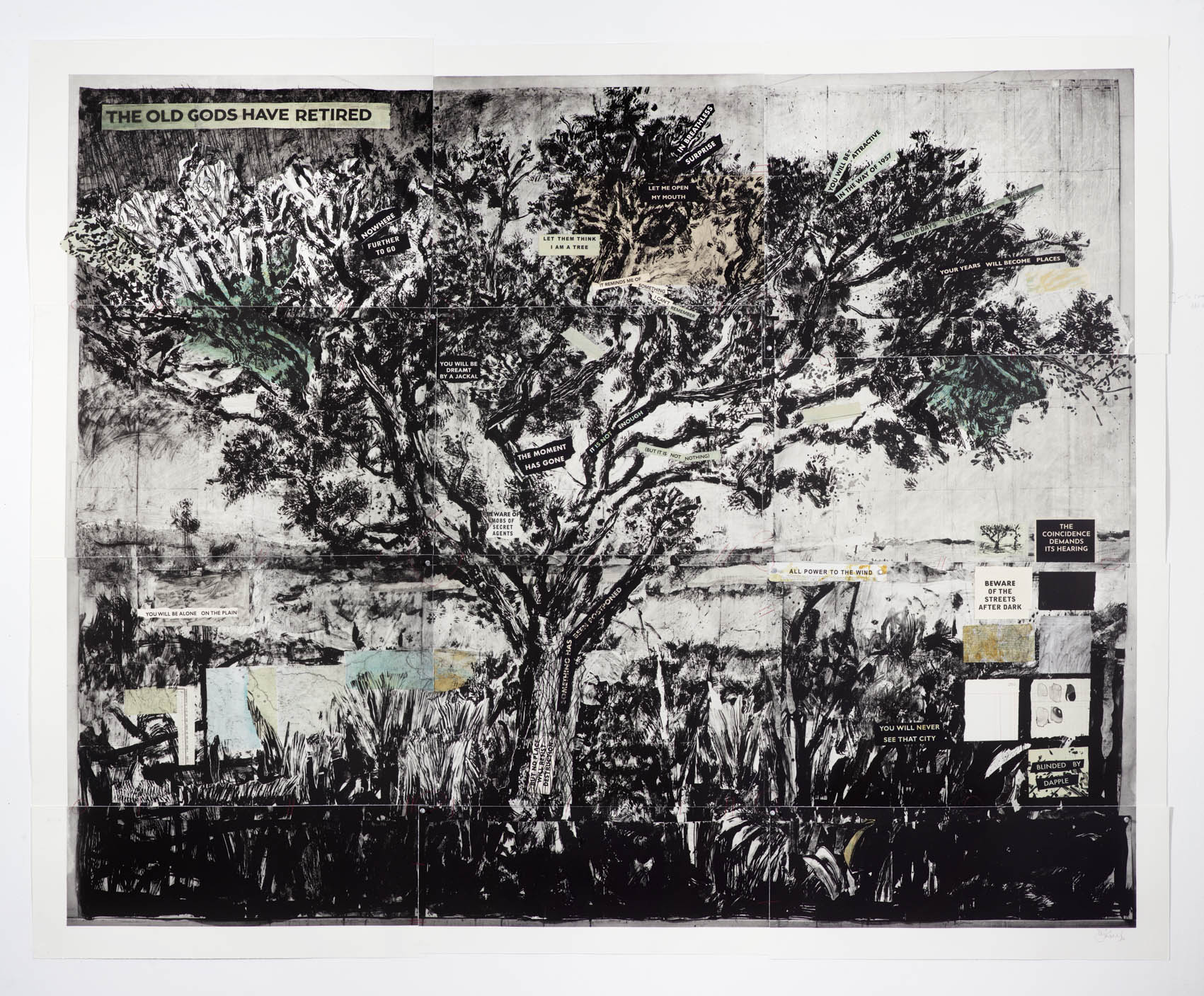 David Krut Projects, Johannesburg is pleased to present a new series of gravure editions by William Kentridge, produced in collaboration with the David Krut Workshop (DKW) in South Africa and Jillian Ross Print (JRP) in Canada.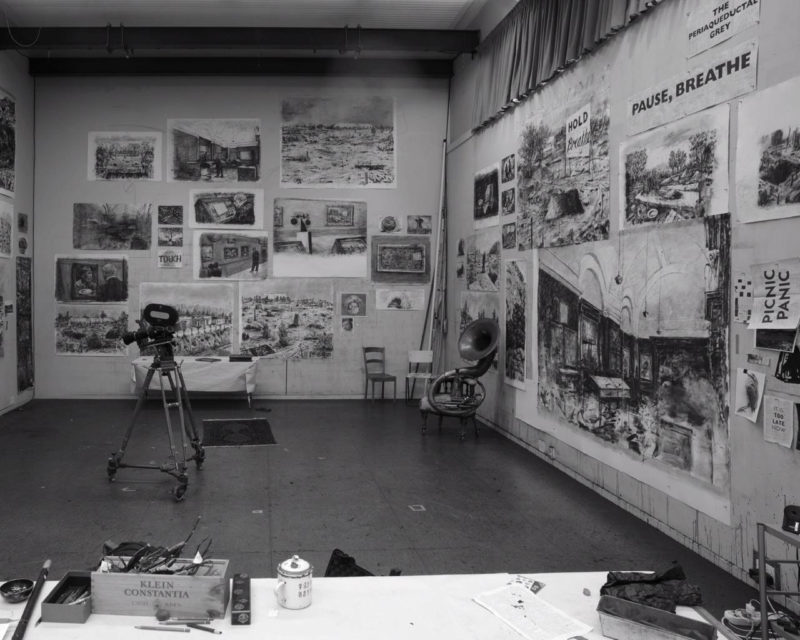 This exhibition presents two bodies of work created through the gravure process. Studio Life is a series of twelve photogravures, featuring the artist at work in his studio, created over two years. The second series resonates with images in Kentridge's current exhibition at The Royal Academy in London, where he is recognized as an Honorary Royal Academician. The works presented in this exhibition have been developed as part of a longdistance collaboration with the David Krut Workshop and Jillian Ross to create a body of work that defies geographical limitations.
William Kentridge's first collaboration with David Krut was in 1992 and the artist / publisher relationship has continued for thirty years with various master printers at print workshops around the world. David Krut Workshop was established in Johannesburg in 2002, and Jillian Ross joined the workshop in 2003, directing its activities alongside David Krut for seventeen years. During this time, Ross formed a close relationship with William Kentridge as his primary collaborating printer on largescale print projects. Following Ross' relocation to Canada in early 2020, this exhibition is a culmination of this long-term association between Kentridge, Krut, Ross and their supporting teams, recently reimagined in a transcontinental way.
STUDIO LIFE – Photogravure series
The Studio Life images are stills from Kentridge's ninepart film series titled Self-Portrait as a Coffee Pot, which screened for the first time at the recent Toronto International Film Festival. The prints reflect the artist in various phases of work in his studio, and include a huge Laocoön sculpture that only existed for a few days, and Stalin as a Showman from Kentridge's uniquely created animated film based on Shostakovich's 10th Symphony, which has been shown alongside a full orchestral performance.
Works from Studio Life, including Laocoon, The bullet has left the barrel, Finally memory yields, Showman, Peonies, and Hope? On special offer. Each print pictured is a Photogravure with dryoint on Hahnemuhle Natural White 300gsm, some with chine colle. Paper size measuring 44 x 54 cm. Editions of 28.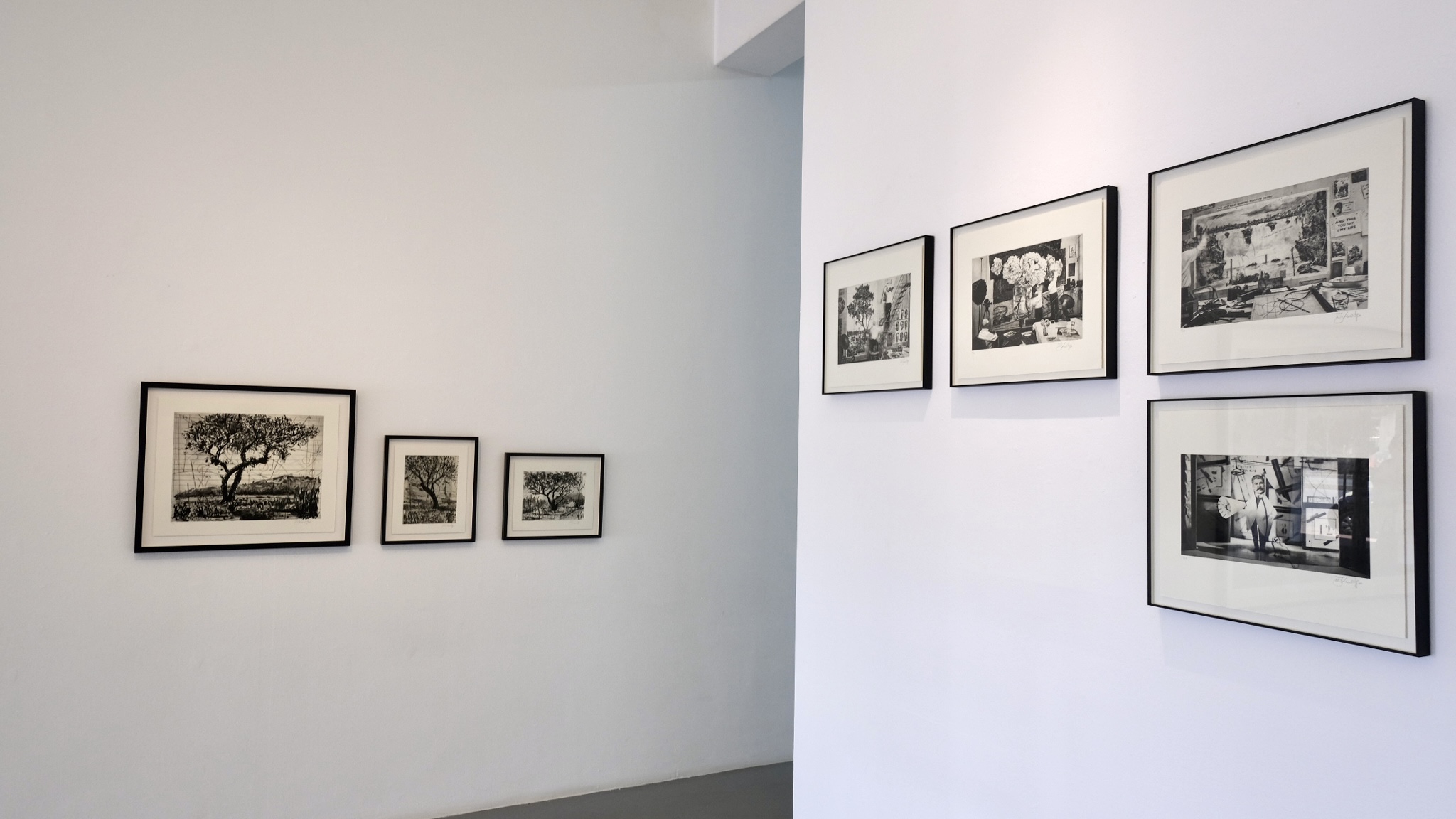 Direct Gravure Collaboration with JRP
The second group of gravures includes The Old Gods Have Retired, a twelve-plate assembly, based on a monumental
drawing of a tree that Kentridge had created in his studio, which features in the Studio Life series of films and also relates to large multi-sheet drawings of trees in his Royal Academy show. Beckmann's Self-Portrait with Jam Jar and Scissors and The Mirror Will Not Help are other works that have emerged as a result of this collaboration, and are currently being editioned in Johannesburg.
William Kentridge: Studio Life Gravures
David Krut Projects, Johannesburg
142A Jan Smuts Avenue Parkwood
November 19 2022 – February 2023
Opening Hours
Tuesdays – Saturdays 10:00-14:00, or by appointment ([email protected] to book or enquire)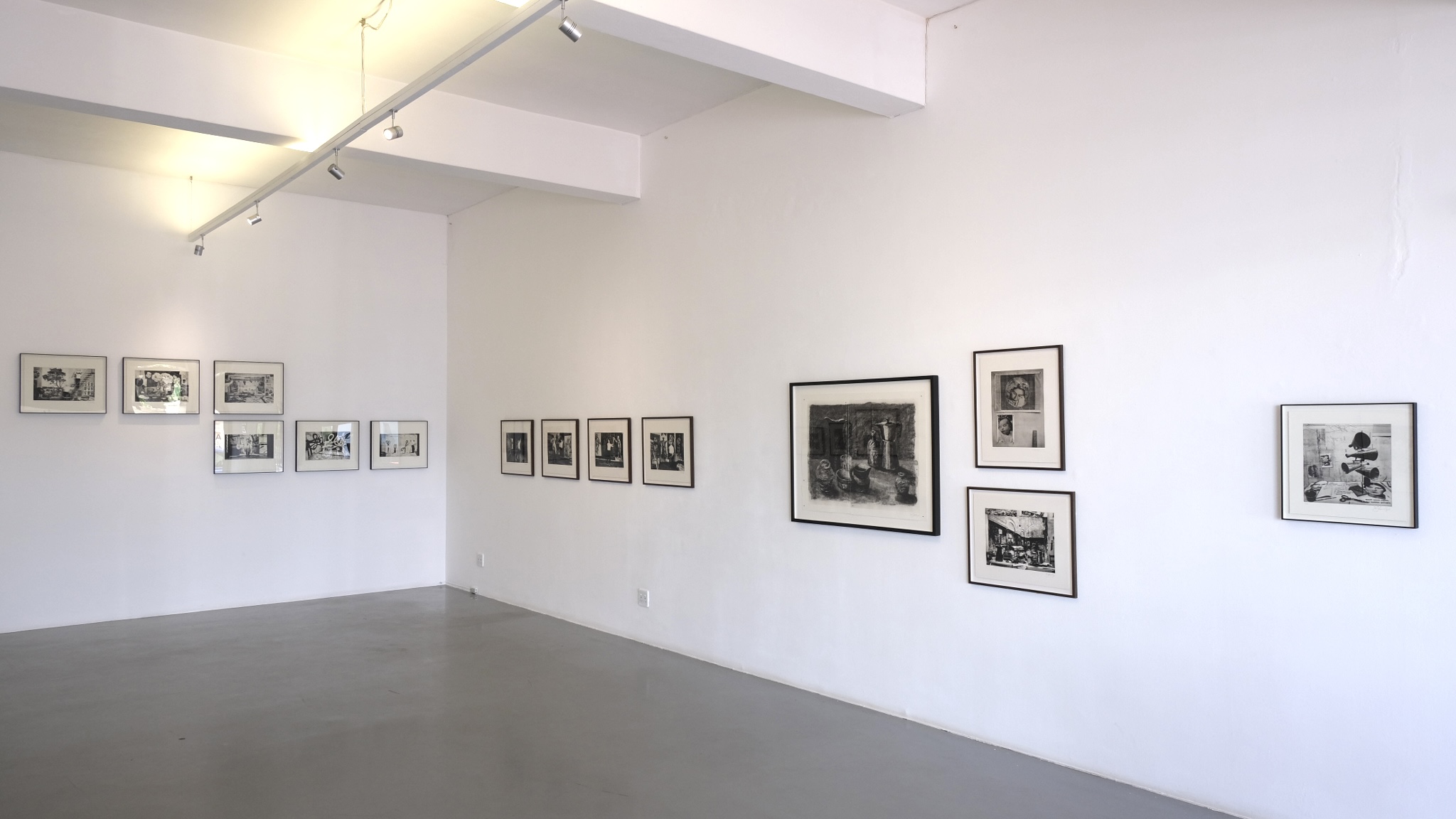 Studio Life Gravures Viewing Room