Checkerboard Room Exhibition
KIND OF BLUE | EXTENSION
November 2019 – February 2020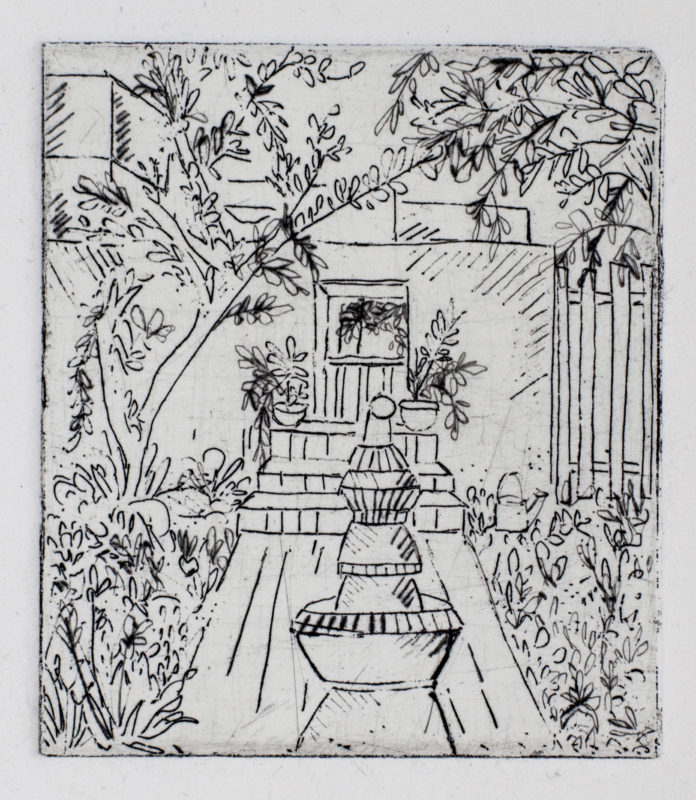 Welcome to THE BLUE HOUSE, home of the David Krut Bookstore and Gallery.
Our Checkerboard Room Exhibition is an extension of KIND OF BLUE, a group exhibition at 142 Jan Smuts Avenue, Parkwood, on show from 16 November 2019 until 18 January 2020. For this exhibition, artists have been invited to explore the colour blue and its kaleidoscope of shades and meanings. In the English language – and colour psychology – blue has taken on connotations across the spectrum of emotions, and is currently the world's favourite colour.
Maja Maljević's (b. 1973) grouping of three works showcases her collaborative relationship with David Krut Workshop since 2007. Two works are from her latest series, Winter Files, made 2019.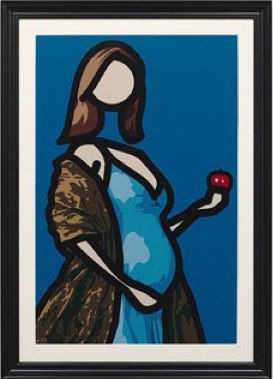 Julian Opie (b. 1958) lives and works in London and studied at Goldsmith's College of Art in the early 1980's. His highly stylised work, involves the reduction of photographs, or short films, into figurative reproductions, created using computer software. In his portraiture, the human face is characterised by black outlines.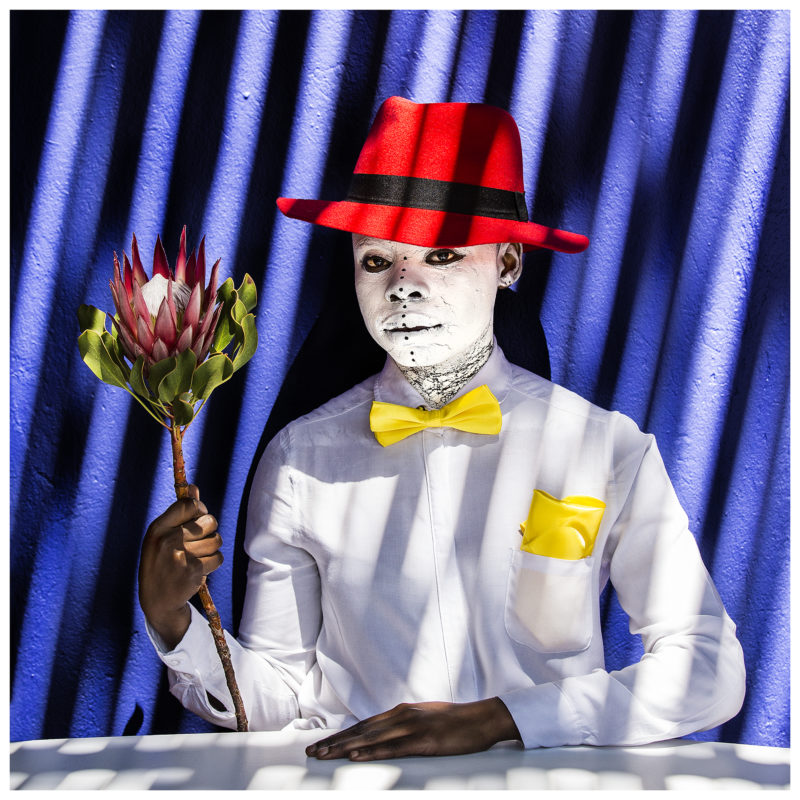 Aida Muluneh (b. 1974) is an Ethiopian artist whose intention is to present imagery of Africa and African life more accurately than is reflected in the negativity of international media. This image – Things Fall Apart – was shot by the artist in the courtyard of THE BLUE HOUSE in 2016. Muluneh found a model and installation materials reflecting her perception of South Africa during a brief visit to the country.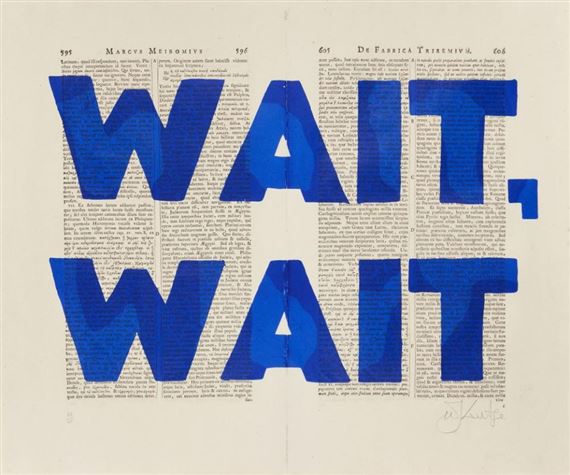 William Kentridge (b. 1955) WAIT WAIT & DEFENSIVE SLEEPING – from Kentridge's 2012 Blue Rubrics series. 'Rubric' refers to instructions printed in prayer books, conventionally in red ink. However, in this instance, words are printed in striking lapis lazuli-based pigment on Latin Thesaurus paper. Kentridge perceives these phrases as 'a prod, a goad to the activity of thinking, of understanding how we have to make sense of the world from contradictory fragments.'
Robyn Penn's (b.1973) Stella's Cloud is a collage of cut pieces of other cloud images from her Nine Views of a Cloud series of mezzotints.
Joseph Hart (b. 1976) is a New York-based painter who creates non-representational images using a variety of collage and assemblage techniques, focusing on visual harmony and composition. Nine Ideas, is 9 colour spitbite aquatint with chine-collé and a hint of blue for balance.
Matthew Hindley (b. 1974) captures the ephemeral nature of smoke through his mark making and shades of blue. The works are from his series Ruin Lust, created at DKW in 2016 and deal with themes of destructive beauty and the incongruent nature of reality.
Lorenzo Nassimbeni (b.1975) is an architect and artist based in Cape Town. His work A Second City depicts topographical map lines of mines. The colour blue symbolises acid mine water, which should not be seen as something negative as it was originally something pure.
Sbongiseni Khulu (b. 1990) has been working as a printmaker at the David Krut Workshop since 2015. He specializes in relief and explores a depth of introspection and the utmost attention to detail in his process.
Tegan Bristow (b. 1977) is an Interactive media artist and lecturer at the Digital Arts Division of the Wits School of the Arts in Johannesburg South Africa. Bristow works involves art and technology.
Judy Woodborne (b. 1966) is a Cape Town-based painter and skilled printmaker who works extensively with colour. She has her own etching studio to produce her own works and teaches etching techniques.
Senzo Shabangu (b. 1985) was mentored at DKW under Master Printer Jillian Ross in 2010. His monotypes and linocuts explore themes of urban living and cultures.