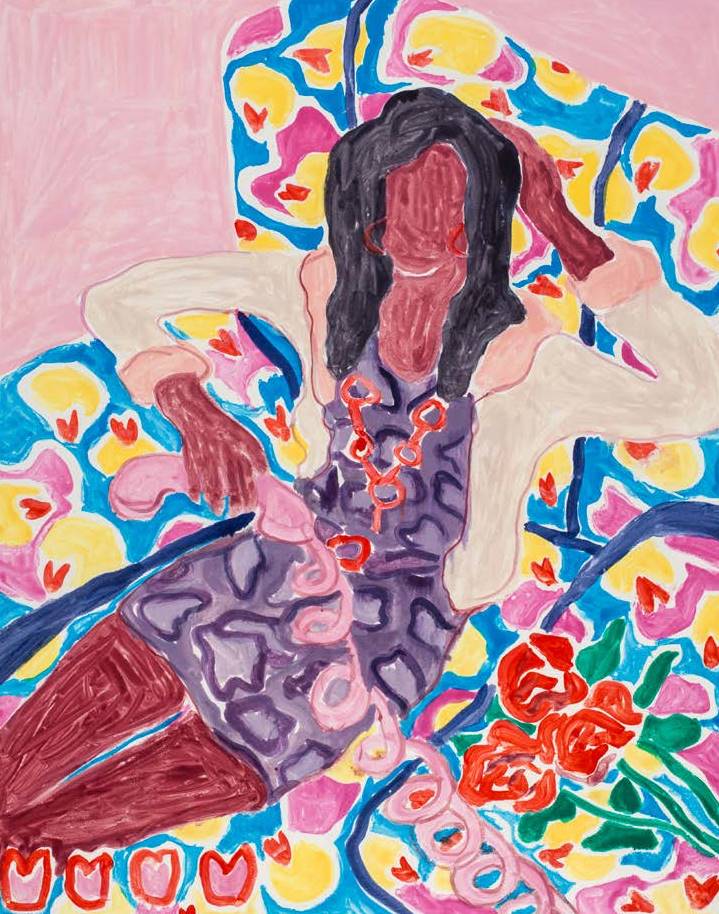 ON VIEW: 29 October – 3 December 2016
RECEPTION: Saturday 29 October, 11am
David Krut Projects Cape Town is pleased to present Olivié Keck's solo exhibition, Selfie Fulfilling Prophecy, a series of 14 watercolor monotypes that prompts conversation about the philosophy of the digital self. The works were created at the Kala Art Institute in Berkeley, California, USA, where Keck completed a residency earlier this year. The exhibition is Keck's first with David Krut Projects, and runs from 29 October – 3 December 2016.
For these watercolor monotypes, Keck has sourced a multitude of images – mainly profile pictures – from online dating platforms. Through depicting these images in a different medium, she changes their context. Suddenly the image moves beyond being just a profile picture. It becomes an image saying something about the culture of profile pictures. This investigation into online social platforms questions the implications of the notion of online personas.
While creating these watercolor monotypes, Keck was influenced by the works of Pierre Bonnard, having viewed the exhibition Painting Arcadia at the Fine Arts Museum in San Francisco. This enabled Keck to witness Bonnard's use of exacting patterns strongly influenced by Japanese prints. His paintings contain decorative qualities of interweaving lines and effervescent patches of colour. Much of Bonnard's work drew from his private life often depicting intimate scenes. For Keck, these scenes comprise elements of curated voyeurism that are "equivalent to the digital eye that we have today".
When making these monotypes Keck intentionally removed facial features thus creating anonymity to the portraits and entrenching a conceptual point of view of the online self as an illusion.
Finally, Selfie Fulfilling Prophecy is also linked to a Virtual Reality (VR) project that Keck describes as a 'quest narrative' involving the role player navigating a host of different, often abstracted environments created using Keck's drawings. This project inverts the watercolor monotype process by taking the monotypes, a fine art medium and turning it into a digital experience.
Please join us for the opening event on Saturday 29 October, 11am.
For pricing and availability, media enquiries and high res images, please contact
Daniel daniel@davidkrut.com or Güte [email protected].