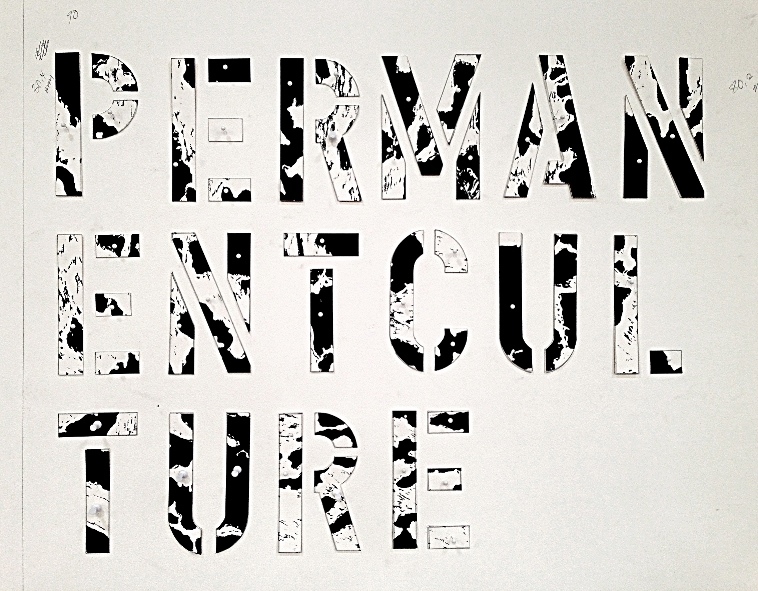 PERMANENT CULTURE AT 1800 METRES
OPENING 18:00 ON THURSDAY 13 AUGUST 2015
DAVID KRUT PROJECTS | 142 JAN SMUTS AVENUE | PARKWOOD
David Krut Projects is pleased to present Stephen Hobbs' Permanent Culture at 1800 Metres, the Johannesburg iteration of an exhibition developed over three years and first presented in Cape Town in February 2015. The Cape Town version of Permanent Culture represented an elaborate multi-media revelry in the optical and psychological effects of camouflage and the historical role the arts have played in creating deception in the battlefield, with a focus on Western Cape defences.
Presented in Johannesburg, the city with which Hobbs has been pre-occupied for the last twenty years, Permanent Culture at 1800 Metres reveals how the material developed in Cape Town relates back to and informs work done in the urban context. Conceptually and formally, the content is returning to Hobbs' ideas around the transfiguring conditions of the apartheid city, with a firm focus on printmaking as a means of both distilling and challenging a mercurial and multi-disciplinary practice.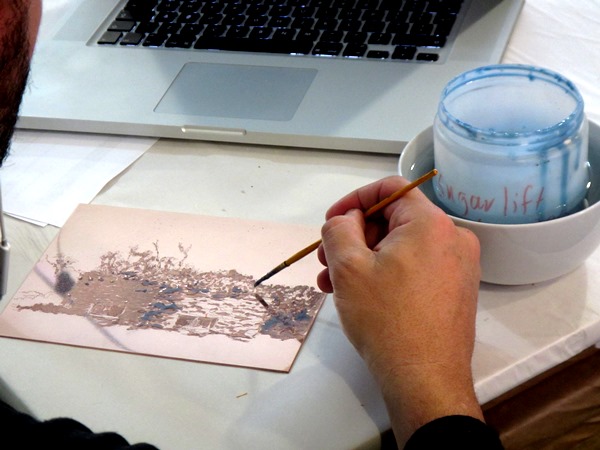 Since 1994, Johannesburg has served as a reference point for Hobbs' artistic and curatorial insights into the apartheid city turned African city – with a particular interest in the impact of defensive urban planning and architecture on the behavioral aspects of city and society. The resultant urban decay that develops in such conditions evolved Hobbs' practice into consultative processes on the role of art in public space, relative to urban design frameworks commissioned by the city. More recently through his exhibition work with David Krut Projects in Newlands, Cape Town, Hobbs' urban defensive knowledge has broadened to research and production inspired by the spatial planning of WWI and WWII military installations in the Western Cape.
The presentation of Permanent Culture in Cape Town (for a more in-depth look at this show, please click here http://davidkrutprojects.com/exhibitions/permanent-culture-by-stephen-hobbs2015ct) combined print making, sculpture and mixed media installation to draw attention to the role that artists have played in aiding the tactical and strategic mechanisms of war. Taking this as a foundation from which to work, Hobbs conducted extensive research into the actual gun defences of Simonstown, Robben Island and Llandudno, relative to the near invisible nature of David Krut Projects situated in the Newlands Forest. This allowed for a play between the architectural qualities of the defences relative to ideas of permanence, concealment, and integration with the natural environment.
The lead up to Permanent Culture at 1800 Metres has involved a continuation of these formal ideas through the David Krut Workshop (DKW) at Arts on Main. This complementary body of print works, drawings and objects will be shown in relation to Hobbs' Craftsman's Ship building design project – a part-adaptive reuse of an existing 1940s building with a new build component, on the corner of Kruger and Main Streets in the Maboneng Precinct. The scope for this project includes exterior and interior wall treatments, swimming pool and landscape design as well as landscaping for various public areas. The Craftsman's Ship project is important to note for this exhibition, as it ties together Hobbs' ongoing interest in the architectonic nature of dazzle camouflage applied to warships during WWI and its questionable efficacy in general, relative to a large-scale landlocked object. It also provides a key into the upcoming Ghost Ships multi-media installation that Hobbs is due to launch as a Special Project at the Joburg Art Fair in September.
Permanent Culture at 1800 Metres opens 18:00 on Thursday 13 August at David Krut Projects, Parkwood. The exhibition concludes on 25 September.
Gallery Hours: Monday to Friday: 09:00 – 17:00 / Saturday: 09:00 – 16:00          For more information contact [email protected] or 011 447 0627
Articles:
Business Day – HALF ART: Art and sport in a political dazzle