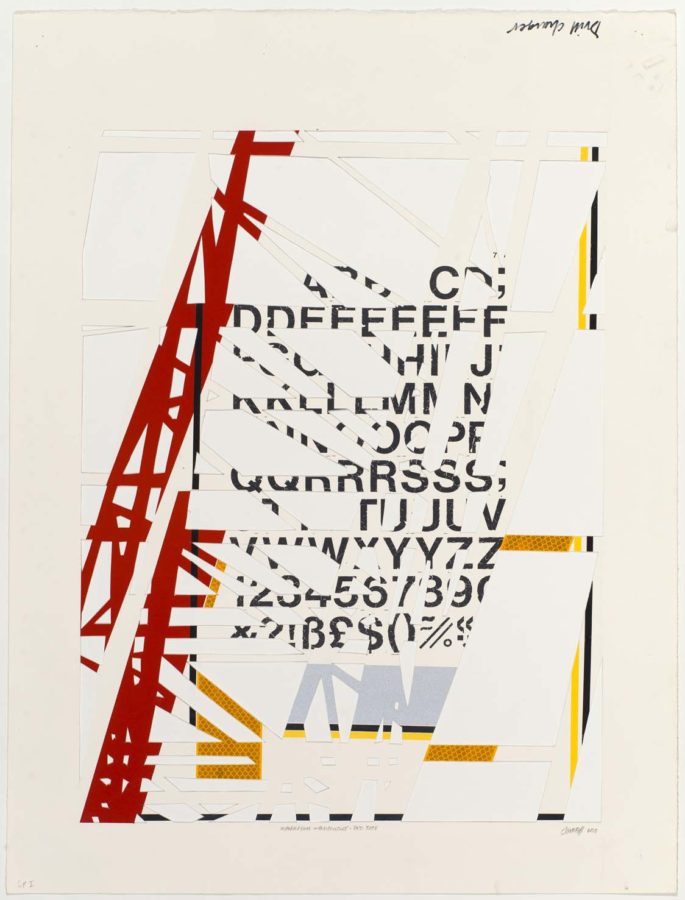 Information infrastructure (red) is a unique, double-sided work that has never been showcased at DKP. The work was produced in 2013 alongside other works in preparation for the artists third solo exhibition Be Careful in the working Radius.
Drawing inspiration from scaffolding, optical illusions, construction and architecture; Hobb's uses his work as a tool for understanding the complexities, contradictions and potentialities in the relationships between people and the built environment.
David Krut Podcast: Stephen Hobbs – Optics, Curiosity and Playfulness | Listening Time 35 minutes
In this episode, Hobbs speaks about how his artistic practice began as a conceptual artist and how that way of thinking has developed in his use of materials.
Artist:
---
Title:
Information Infrastructure (Red Tape)
---
Year:
---
Artwork Category::
---
Media & Techniques:
---
Edition Size:
Unique
---
Image Height:
76 cm
---
Image Width:
55 cm
---
Sheet Height:
76 cm
---
Sheet Width:
55 cm
---
Availability:
Available
---
Framing:
Framed
---