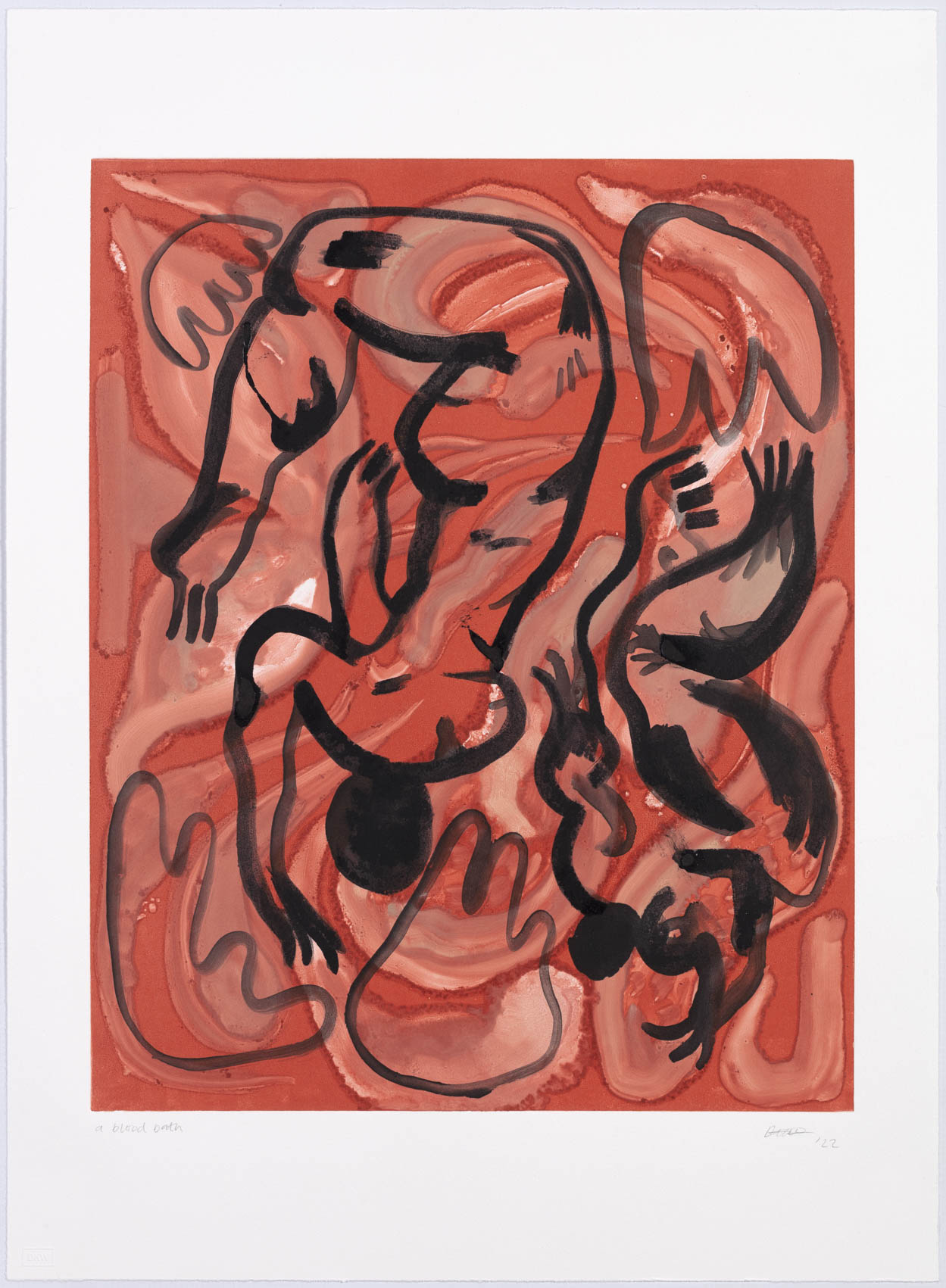 Biography
Boemo Diale, born 2000 in Johannesburg, based in Gauteng. She is a multidisciplinary artist, currently studying Film and Television at the University of Witwatersrand. She grew up pervading different racial structures in Rusternburg, Mafikeng and the suburbs of Johannesburg, South Africa.
Artistic Practice
A theme present in her works involve the inner workings of her child self that existed in liminal spaces between rural and urban. Her works reflect nuances of gender, race, culture, identity, mental health and spirituality. The works are often playful, cathartic, and child- like reflections of the inner workings of her internal world. Many of her works also include references to traditional clay pot making, permaculture, African symbols and scarification.
Collaboration History
Boemo Diale started her internship at David Krut Workshop in July 2022, after having met with David Krut at the Turbine Art Fair in 2021. She is a 3rd year student at Wits University studying Film and Television, and undertook the internship to see how print could influence her practice. These artworks were made in consultation with Roxy Kaczmarek as part of the internship.