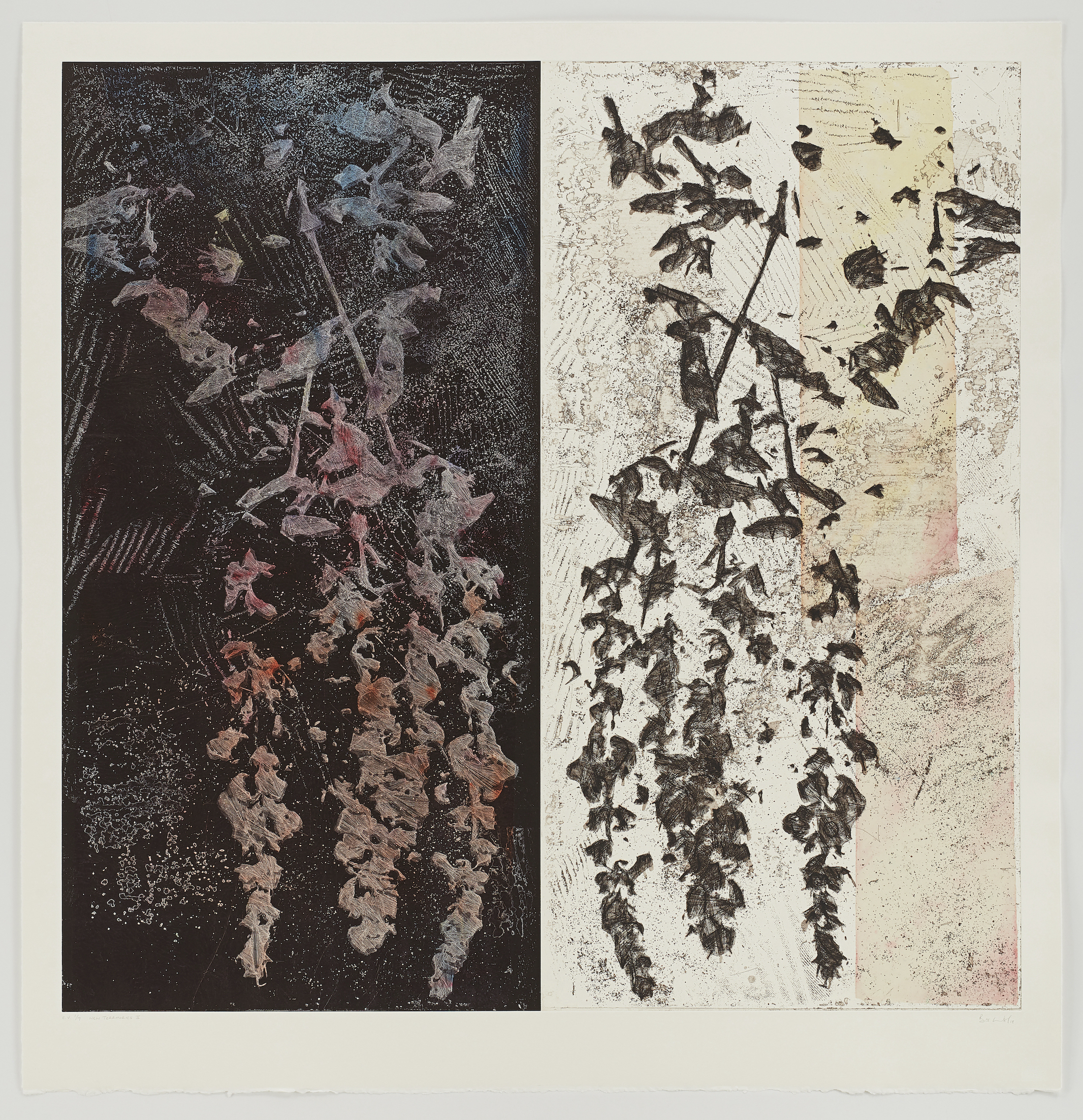 Bevan de Wet (b.1985) is an independent artist and printmaker based in Johannesburg. He graduated with a BFA with distinction from Rhodes University in 2008.
From 2011-2016, de Wet worked at the Artist Proof Studio in Johannesburg as a professional print technician, collaborator, and academic facilitator. In 2016 he founded his own print studio called Eleven Editions, where he also collaborates with other artists and publishes various projects. De Wet regularly works with Phumani Archive Mill, a paper-making research unit at the University of Johannesburg, where he produces his handmade paper work.
His practice centers around our increased sense of alienation from the natural environment and the spaces we inhabit, by exploring the loss of cultural identity and the breakdown of spiritual and moral values. De Wet draws attention to the fragmented nature of our engagement with the world. His concerns around global and environmental future sustainability has lead him to explore themes which range from surface and the subnormal network to the formalist structures we impose on the landscape. Traversing the tensions between the organic and the constructed world, de Wet's work is realised through etching, relief printing, papermaking, drawing, painting and installation. He works primarily with paper, engaging its materiality and pushing the boundaries of the surface.
De Wet has exhibited extensively, both locally and internationally, held 5 solo exhibitions including The Other Landscape (Lizamore Gallery, 2019), Drawing on Entropy (Hazard Gallery, 2018), New Forms: A Study of Broken Parallels (Candice Berman Gallery, 2017), and was included in Origins & Trajectories (Paris, 2016); the International Printmaking Alliance Exhibition (China 2016-17) amongst others. He has exhibited numerously on the Turbine Art Fair, FNB Joburg Art Fair, and the CT Art Fair. The artist's work is held in a number of private and public collections including The Wits Art Museum, Nirox Foundation, the South African Embassy in Washington DC, Art Bank Collection South Africa, MOAD Museum of African Design, Exxaro, and the Ahmanson Foundation in Los Angeles.
De Wet's awards include: the Ampersand Foundation Fellowship (New York residency 2013); the Thami Mnyele Art on Paper award 2013; the ABSA L'Atelier Merit Award 2014 (Sylt Foundation residency, Germany), and an ImpAct Award for Visual Art from the Arts and Culture Trust 2014. De Wet also attended the Cill Rialaig Artists Residency in Ireland 2017.