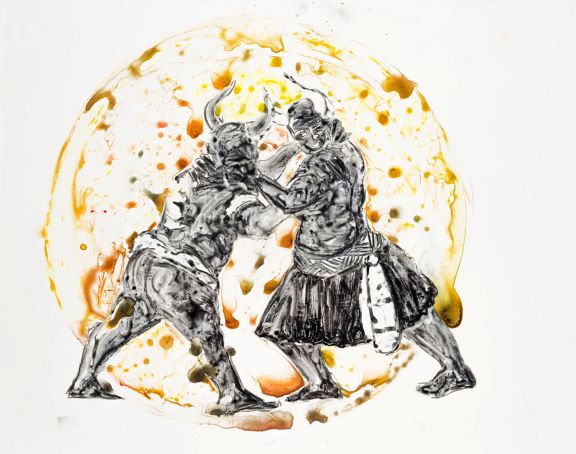 Collaboration History
Clive Sithole began collaborating with the David Krut Workshop in 2021.
Biography
Clive Sithole was born in Soweto, South Africa. He earned a post-graduate diploma at the University of KwaZulu-Natal in 2007, and has since been honored with many national awards. He traveled around South Africa to study and work with local potters, including Zulu and Venda ceramic artists. He has led workshops internationally, traveling to Nigeria to study the Udu ceramic drum, and to the University for the Creative Arts in Farnham, England, to work with Magdalene Odundo. In 2018, Sithole presented a workshop with Zulu potters Jabu Nala and Thembe Nala, demonstrating their traditional and contemporary coil building techniques and surface treatments. 
Sithole explores social issues of land, race, politics and culture in his work, utilizing traditional Zulu techniques, symbols, and firing techniques to enhance his work. He imbues his work with a combination of urban savvy and rural influence, which conveys his passion and technical expertise. Sithole has nurtured his experiences and knowledge of Southern African culture into an integral part of a complex, contemporary artist's practice. In his narrative and iconography, he returns to the theme of cattle, both in figurative sculptures and as a decorative motif.