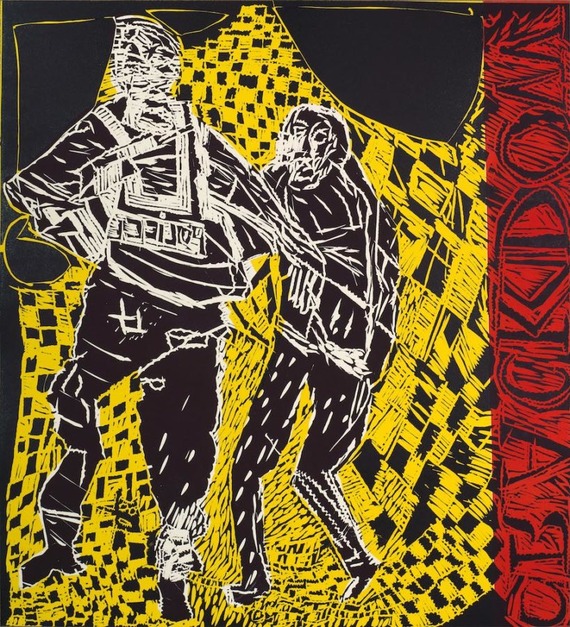 Locust Jones draws from the overlapping feeds of cultural and political information using television news broadcasting, radio, Facebook, and Twitter as sources for his monumental drawings and prints. Jones' empathic absorption of global political events allows for him to work tirelessly – creating massive, chaotic tangles of hand-scrawled line and text, which explode into fractured pattern and narrative onto enormous panoramic scrolls, or plaster the gallery like wallpaper.
In 2012, Jones spent time at DKW creating works that responded to Johannesburg as a complex and contradictory urban site.  These works show Jones's familiar motifs of checkerboard pattern and layered text, combining imagery of haunting faces, anonymous silhouettes and expressionistically askew architecture.
Locust Jones is widely traveled, exhibiting internationally, and participating in artist residencies in New York and Beirut.  In 2009, he was the winner of the Hazelhurst Works on Paper Award, and the Fishers Ghost Art Prize.