Peter Cohen is a practising architect with over 30 years of experience and during the lockdown he decided to dedicate more time to making fine art. Earlier this year Peter spent time at the David Krut Workshop in Maboneng with expert printmaker Sarah Judge showing him the ropes and allowing for a guided creative journey. For the September edition of our Print of the month blog we have chosen, 'Contours', an oil based monotype by Peter Cohen.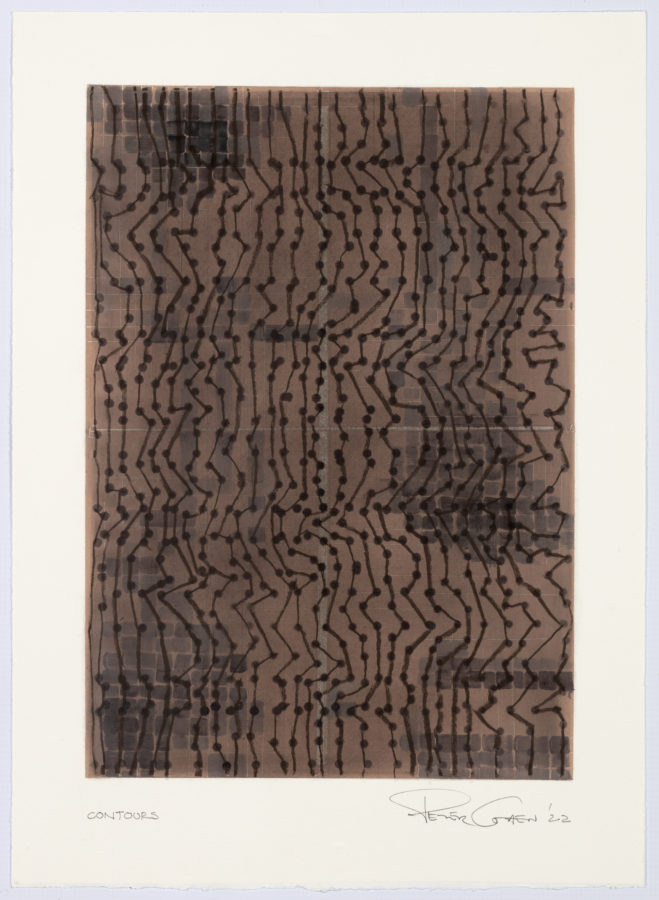 Contours is one of the first prints that Peter has ever made and signifies his natural artistic talent.
In contrast to the structural, precise and strictly planned application found in architecture, Cohen found the process of painting allowed him more freedom to be creative in a way that he had not practiced before he experience of working in the workshop brought another facet to his art-making. More than any other artist to spend time in the workshop, the printmaking process was new and the environment unfamiliar.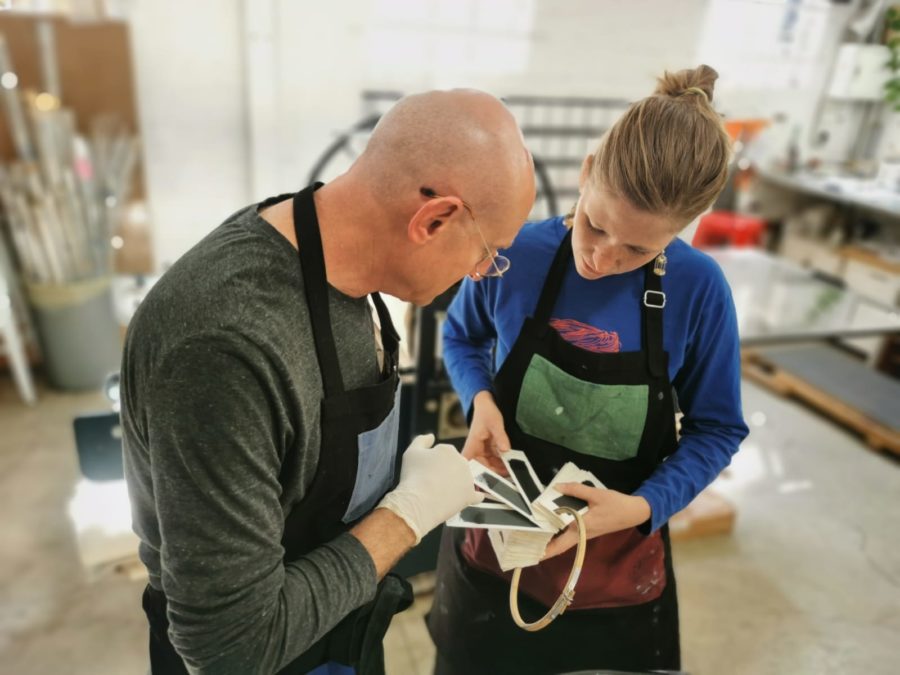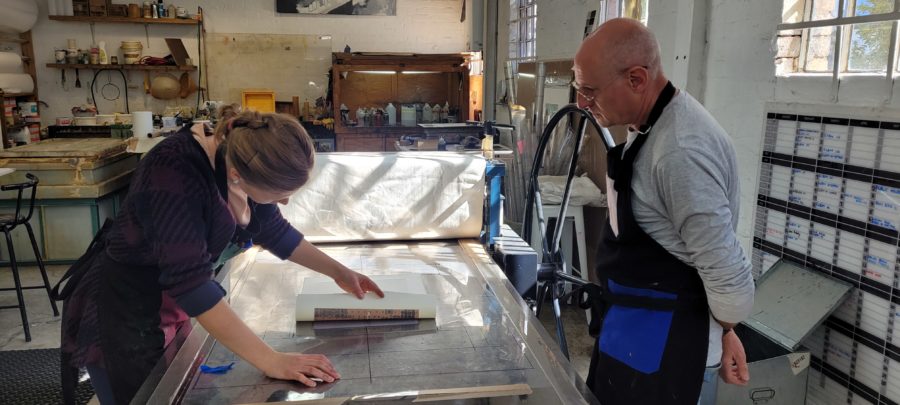 Cohen's prints, however, show that his visual language is vigorous, and thinking through the development of images and their resolution is second nature to the artist