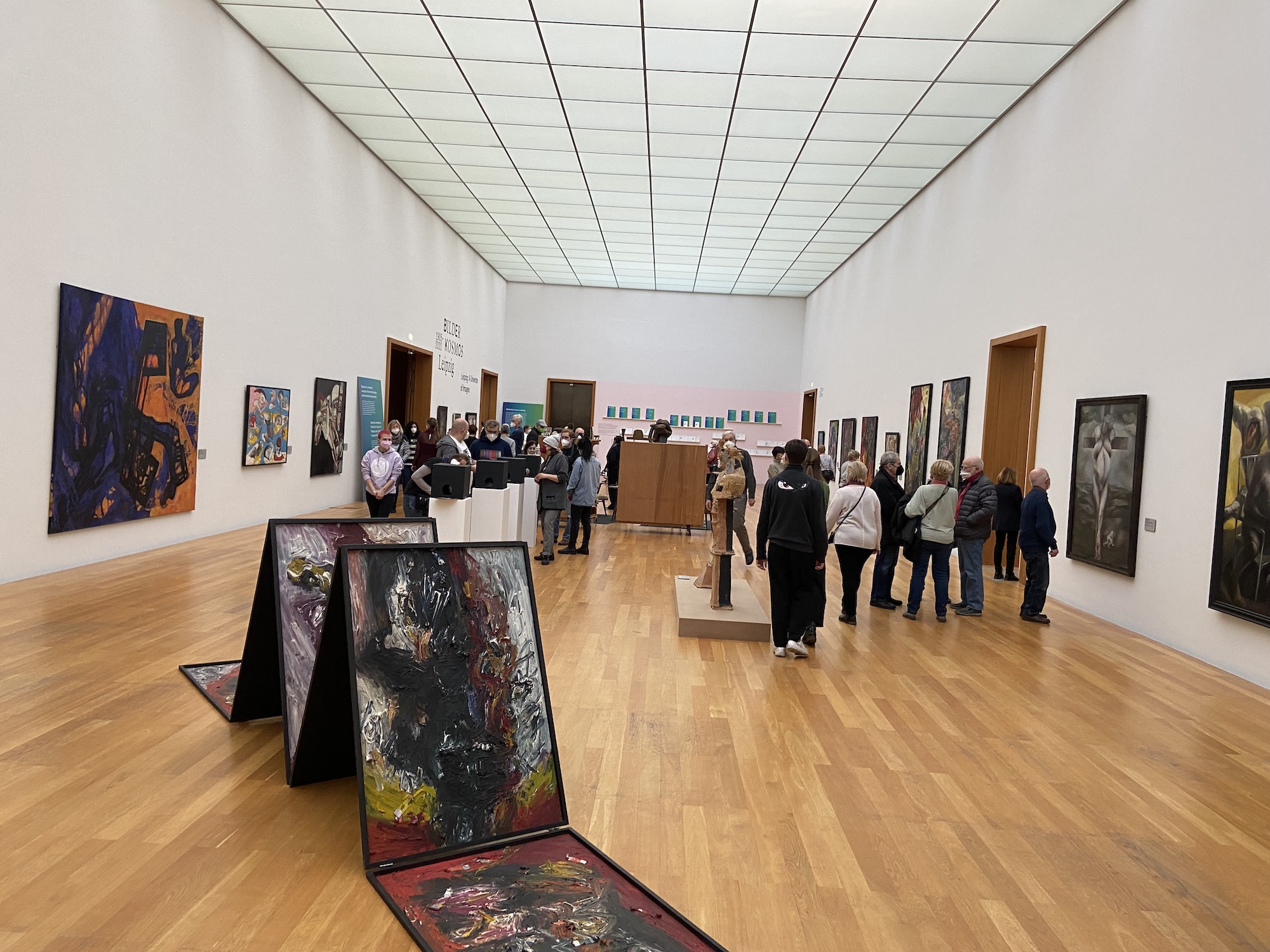 The first group of South African artists to stay in Leipzig as part of the African Leipzig Residency at LIA are just over halfway through their time there. They've made a great effort to see and absorb as many art exhibitions and museums as possible while in Europe. The following photo essay series will take you on a journey through Galleries and Museums in German and other European cities including Leipzig, Berlin, Prague and Vienna.
Carola's Garden
One of the first visits we made was to the Panometer in Leipzig. The building is an old…. and artist Yadegar Asisi has been creating 32m high 360degree panorama exhibitions since 2003. The one on show was titled Carola's Garden: "This panorama takes you on a journey to the foreign world of the microcosmos. Look out on a Leipzig garden from the pistil of a chamomile blossom. From the perspective of a grain of pollen, you can observe a giant bee as it pollinates the flower and discover the universe behind a flower calyx."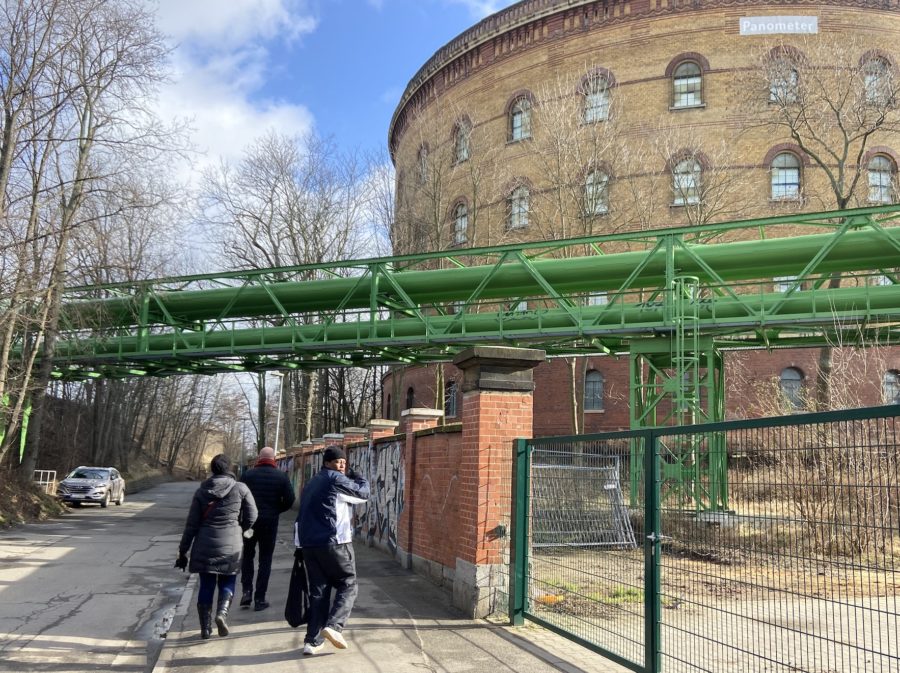 Museum of Modern Art Leipzig
One of our next visits was to the Museum der bildenden Künste Leipzig (Museum of Modern Art Leipzig) to the opening of the exhibition Leipzig: A Universe of Images. 1905-2022. This was very helpful in educating the group on the prolific nature and progression of painting in Leipzig and Eastern Germany. A highlight for me was seeing Neo Rauche's paintings up close.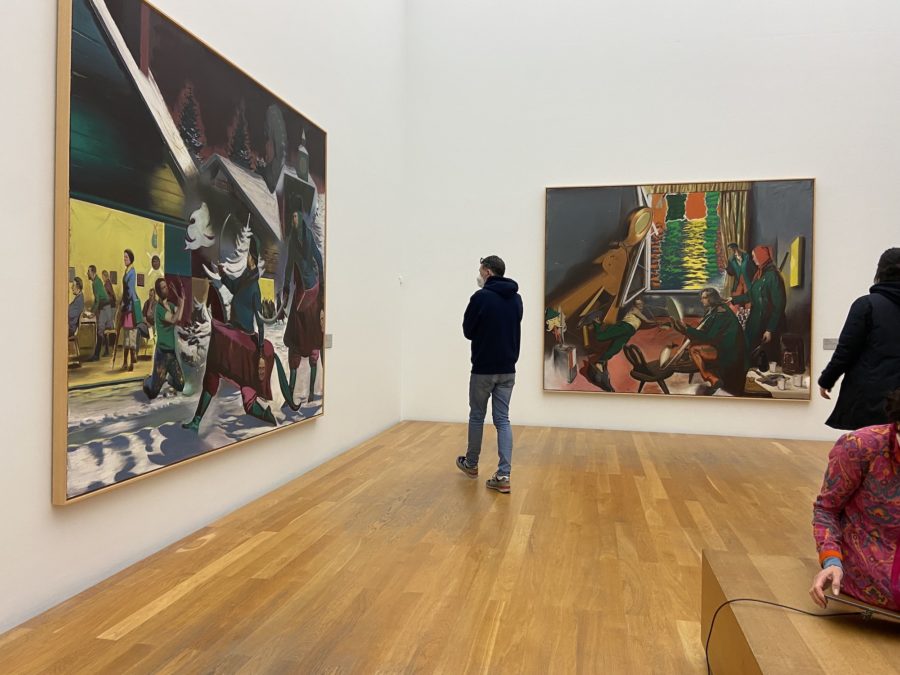 HGB Graduate Exhibition
We were also lucky to be here in time for the Leipzig University: Hochschule für Grafik und Buchkunst Leipzig (HGB) – Fine Art Department's graduate show. It was great to see the level of art production and themes explored by the students in comparison to South African universities.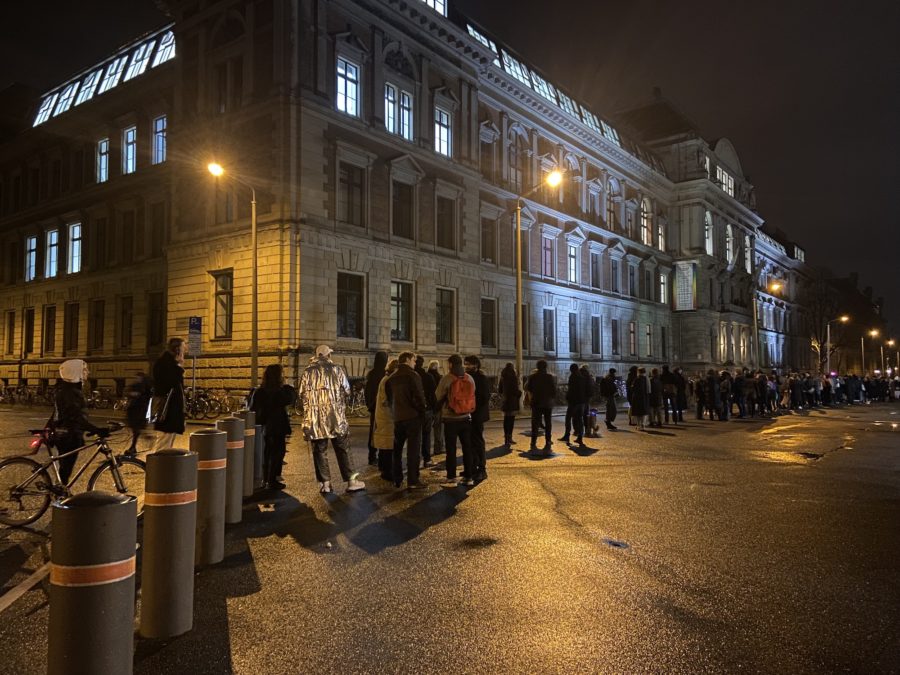 Spinnerei Gallery Opening Day
The Spinnerei (Leipziger Baumwollspinnerei Aktiengesellschaft) is an arts focused precinct in west Leipzig. The building is an old cotton mill and the huge factory building is now home to dozens of artists, a library, theatre, art shop, small businesses and multiple galleries. The Leipzig International Artists (LIA) Residency program where we are all staying is based here along with a fantastic bakery called Mule. On Saturday 12 February many galleries opened their doors for a sunny almost spring day coinciding day of openings. Maria, the Master Printer at Atelier für zeitgenössische Radierung Leipzig who the African Leipzig residents are collaborating with opened a printmaking show at Gallery Thaler Originalgrafik. Other galleries visited with work featured below include Eigen Art, Gallery B2, Reiter Gallery, and Gallery Jochem.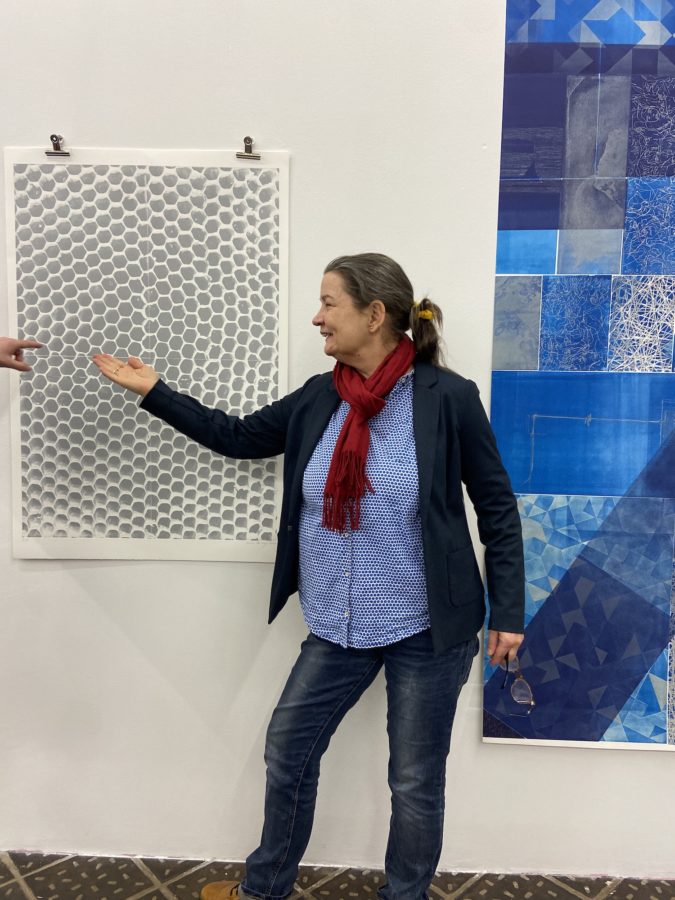 Keep an eye out for Part 2 in this Exhibition series on Gallery and Museum visits by the residency group. Read more about their experience here.