This month we look at the new series by Wilma Cruise, featured in her solo exhibition Cruise at Krut 2020. Having first created a series of drypoint prints with the Workshop in 2015 – namely, Word, The Queen, The End Game and The All-Knowing Pig – this year (2020), Cruise re-worked a number of returned proofs as a way to re-visit the collaboration from a distance. Cruise combined artistic techniques onto the drypoint proofs – such as collage, drawing and handwork – to create a new body of work titled The 13th Hour (2015 – 2020). The series is testament to an important process and a moment of reflection in the year of a global pandemic.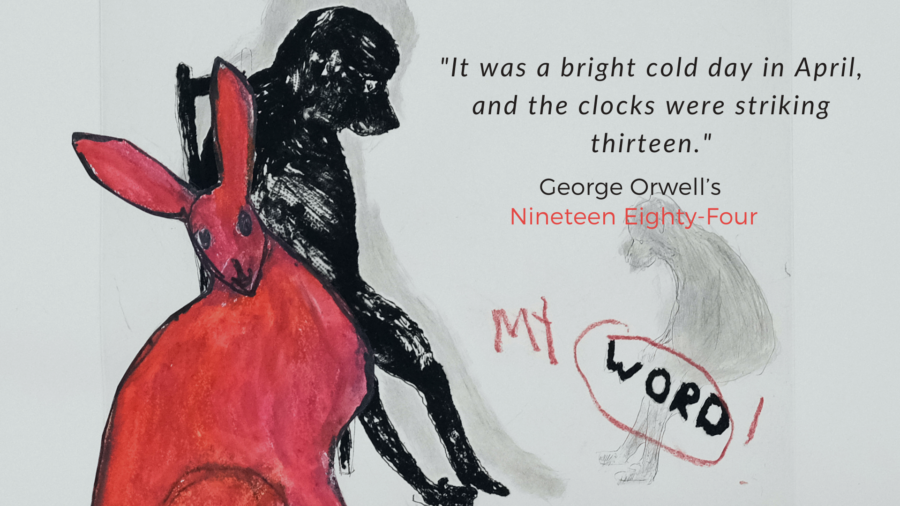 Criuse took inspiration from George Orwell's fictional novel, Nineteen Eighty-Four, published in 1949, which is set in a future dystopian world and analyses the repressive regimentation of persons and behaviours within that society.
"This exhibition played really well into new ways of working. Looking backwards at what I have done and what I can re-do or re-interpret. Also in the basis of re-cycling, re-using, re-configuring. So there was a treasure trove of images to unpack, and almost simultaneously David Krut had the same idea of taking the old proofs and doing something new with them, so there was a synchronicity in our thinking."

Wilma Cruise, 2020
These new constructed paper collages are made from the trial proofs of the 2015 editions. Cruise has worked closely with her studio assistant, Katja Abbott, to rework images from the past and explore how meaning can be conveyed by translating her intuitive response into the making of the works. The combination of elements continues to explore the power dynamic of humans and animals in the natural environment.
Find out more about the exhibition Cruise at Krut 2020 below: