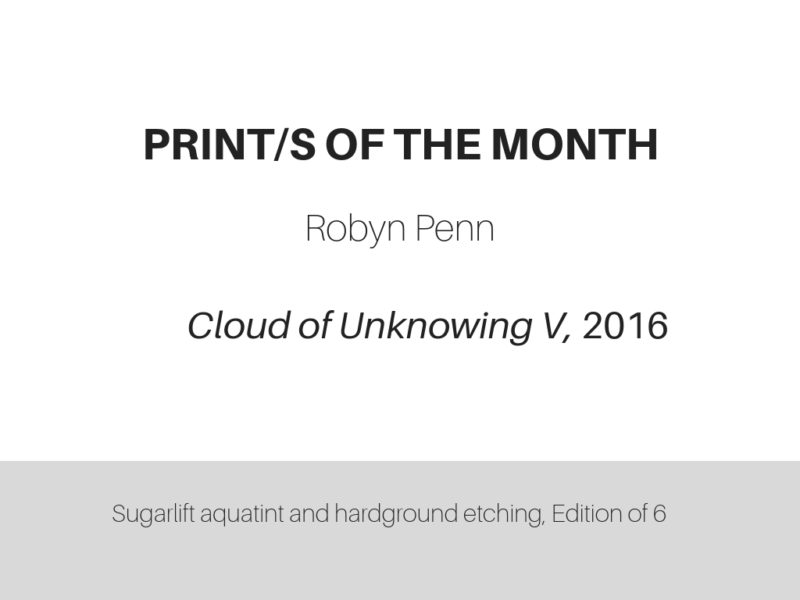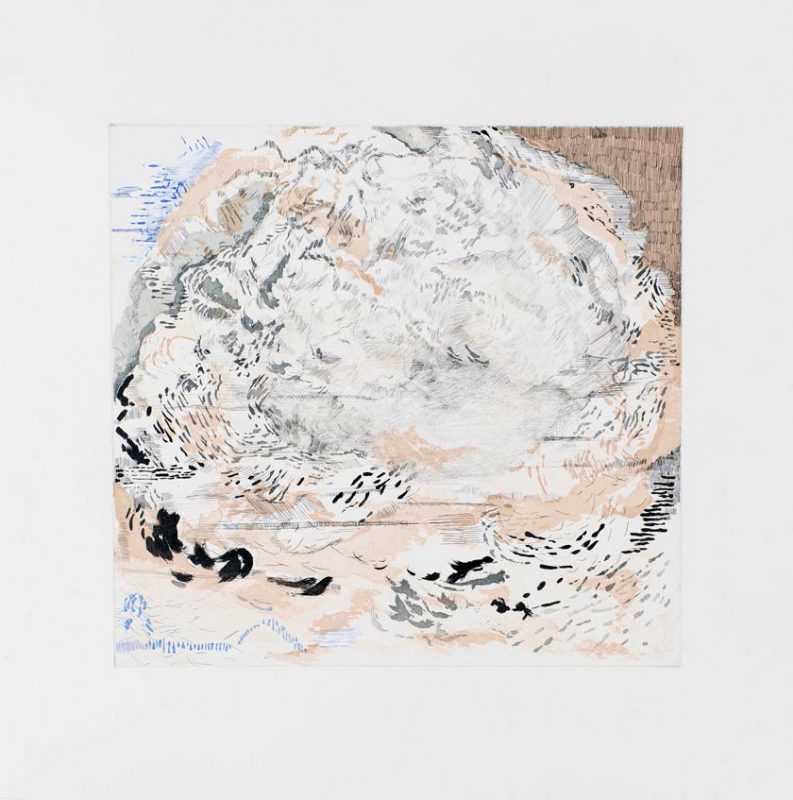 Joburg-based multimedia artist Robyn Penn has collaborated with David Krut Workshop (DKW) since 2011 and has had a number of solo exhibitions with David Krut Projects (DKP), such as Pretty World, Exit and Echo. Penn's work stems from a fascination with cloud formations, ranging from atomic bomb clouds, implosion clouds, volcanic ash clouds to storm clouds.
Cloud of Unknowing IV is one in a series of etchings exhibited at DKP in 2015 as part of Penn's solo exhibition, Cumulus. Penn worked closely with DKW master printer, Jill Ross, to produce four colour variations of the print, which meant working across three plates at a time to make each print.
"I find clouds and the sky sublime reminder of the transience of the moment and, in the spirit of Caspar Friedrich and the Romantics, a reminder of the awesome force of nature. Clouds are ever-present, ever-changing forms and, as such, lend themselves to an immersion in the natural processes of transformation and dissolution" – Robyn Penn.