David Krut Projects is pleased to present our featured artist, Tendai Mupita. His work will be on show at David Krut Bookstore, 151 Jan Smuts Avenue from 1 – 8 April 2017.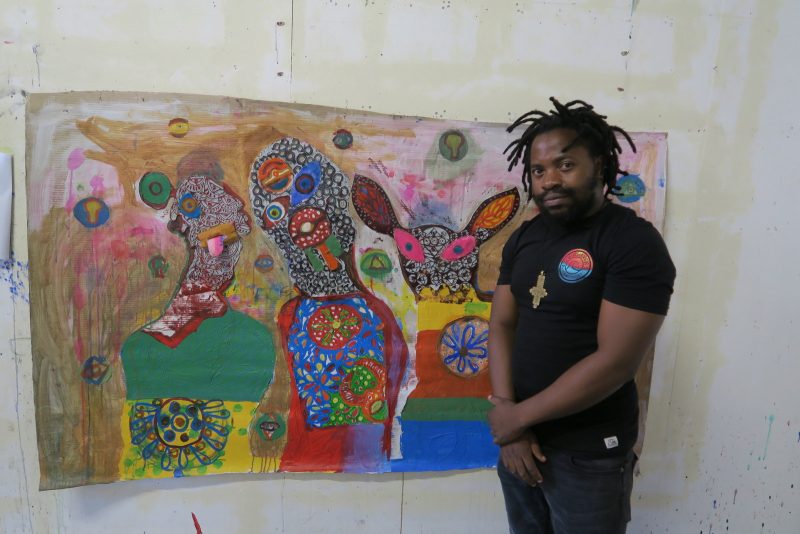 We first worked with the artist in 2014 when he was printmaking and artists' assistant to Senzo Shabangu and Ethiopian artist-in-residence Endale Desalegn. A final year art student at Zimbabwe's Chinhoyi University at the time, Mupita also spent part of the year in classes and consultation with South African artists Kim Sacks and Toni-Ann Ballenden.
Mupita has since been involved in several printmaking workshops and seminars in Zimbabwe and has had two solo shows at Harare's First Floor Gallery. He is the recipient of the 2017 Blessing Ngobeni Studio award, a 3-month residency at The Bag Factory.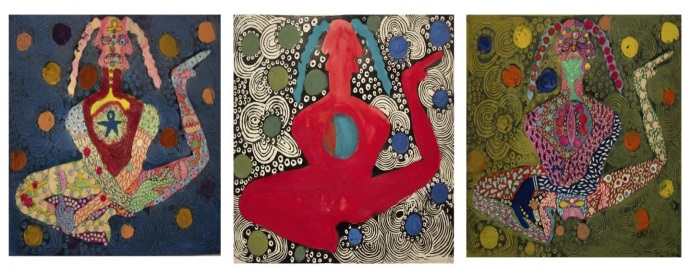 Mupita explores processes and conditions for meditation through drawing, painting, and mixed media. With a range of inspiration from religion, spirituality and the cultural organisation of African societies; he uses the form of the circle as a starting point to deliberate on the various means and ends of meditation.
The circle is a form intrinsic to many African monarch societies in addition to being a symbolic means of translation and understanding for the more occult margins of existence. The monarch generally takes a centre seat and close advisors, elders, spouses, children, etc. are hierarchically seated in circular formations around the monarch by.
In Mupita's own regimen, meditation sees one lose consciousness of surroundings and external influences depending on the entity engaging the process. In losing consciousness of one particular reality, one's subconscious is awakened or made aware of an "alternative" which is brought to conscious terms of understanding. One meditative state leads to another in patterns called universal fractals.
Mupita's humanoid figures carrying animal features reveal the human body as an animal of spiritual consciousness otherwise ruled by primitive gestures and instincts. Consequentially, the bodies and forms eluded to are secretive of their complete physiology and are continually found and re/discovered as distorted enigma.
For more information, contact [email protected] | 011 880 5648
www.davidkrutbookstores.com