David Krut Projects Cape Town (DKCT) will be hosting the first in its series of interactive discussions, titled "Conversations with a Young Hustla". In this first edition,  Andile Dube from Young Hustla comics will be in conversation with the visual artist, Chuma Somdaka.
Andile Dube is originally from Johannesburg. Through the use of the comic, Young Hustla Dube intends on educating young people about entrepreneurship which includes the hardships, the sacrifices, the joy and moments of triumph enveloped in the life of an entrepreneur and also to inspire young people to follow their dreams. Dube hosted a successful workshop to a large audience at David Krut Projects in Johannesburg in 2016 and we are delighted to be hosting him again in Cape Town.

Chuma Somdaka is originally from the city of Umtata in the Eastern Cape. She moved to Cape Town in order to live into her vision of becoming an artist. Somdaka used to work in the Company Gardens near the IZIKO South African National Gallery. In this space, Somdaka had the opportunity to interact and draw a range of characters that passed her by. Through the process of drawing these pastel portraits, Somdaka steps into the lives of these people. Having been through traumatic incidents, Somdaka finds significance in the therapeutic value of art. Art has been a means of overcoming her circumstances. Through her determination and passion, Chuma has embodied what the Young Huslta initiative has set out to achieve.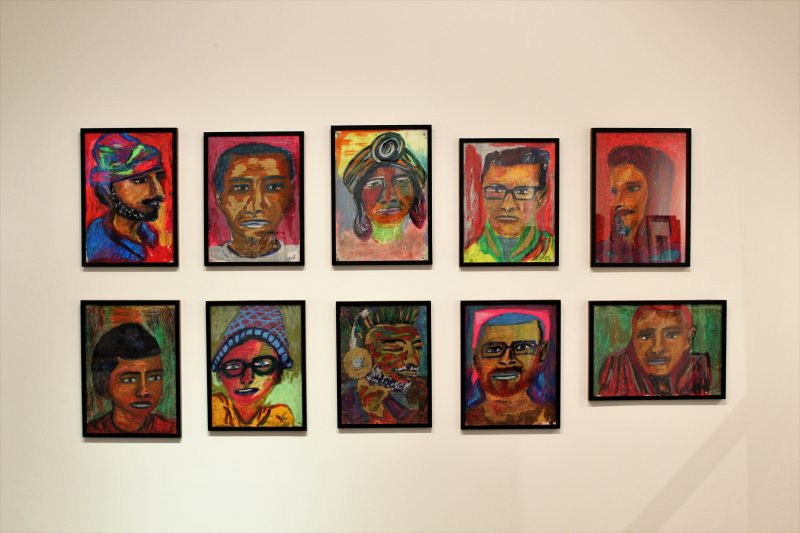 Three Conversations with Chuma on the 10th, 17th & 24th of February at the David Krut Projects Gallery. The three topics are:
10 February: Keeping dignity on the street & the courage of initiative
17 February: The people behind the portraits
24 February: My art style, what it means to me & how art has changed my life
We also envisage this series of discussions to provide a platform for creatives, artists, designers and professionals to network and connect in a real world environment.
Artworks by Chuma will be on display and for sale at DKCT. All proceeds will go to Chuma to assist her in her future studies at the Ruth Prowse Art School in Woodstock.
You can buy her art or donate through the Generosity.com account which will go a long way towards keeping her off the streets:
Donation Link https://igg.me/at/1ZT2kqVc-VQ