The team at DKW is back and carrying on printing artist's work.  Printers Chad and Nathaniel have just finished new editions for Stephen Hobbs in preparation for his upcoming show entitles 'Permanent Culture' at David Krut Projects Cape Town in February this year.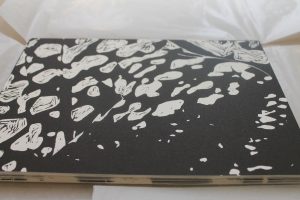 Hobbs has also been working on a project as part of the Maboneng inner-city revival initiative, where he is applying his Dazzle camouflage designs to the exterior walls of the new residential building, The Craftsmen's Ship, in Maboneng.  Dazzle refers to a zebra-like pattern used particularly on gunships in the early 1900s to fragment the visual field of enemy sites in combat situations.  The work has been developing from late last year and is due to launch on Sunday the 18th of January 2015 at Moboneng and will be open between 11 am and 4 pm at Corner Kruger and Main Streets, Maboneng, Jeppestown, entrance on Main Street.
David Krut Workshop will also once again host Wilma Cruise and Faith 47 in January and February respectively. Wilma Cruise is a South African sculptor and visual artist whose previous collaboration with DKW printers in 2008 yielded a solo exhibition called SPLIT LON.NY.JHB .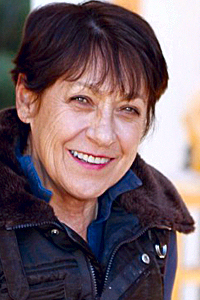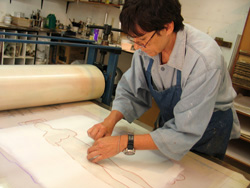 Faith 47 is a self-taught artist, best known for her graffiti and street art.  In 2012 she had an exhibition at David Krut Projects, Parkwood titled Fragments of Burnt History that was a huge success. The team is very much looking forward to collaborate with her in the Maboneng studio.