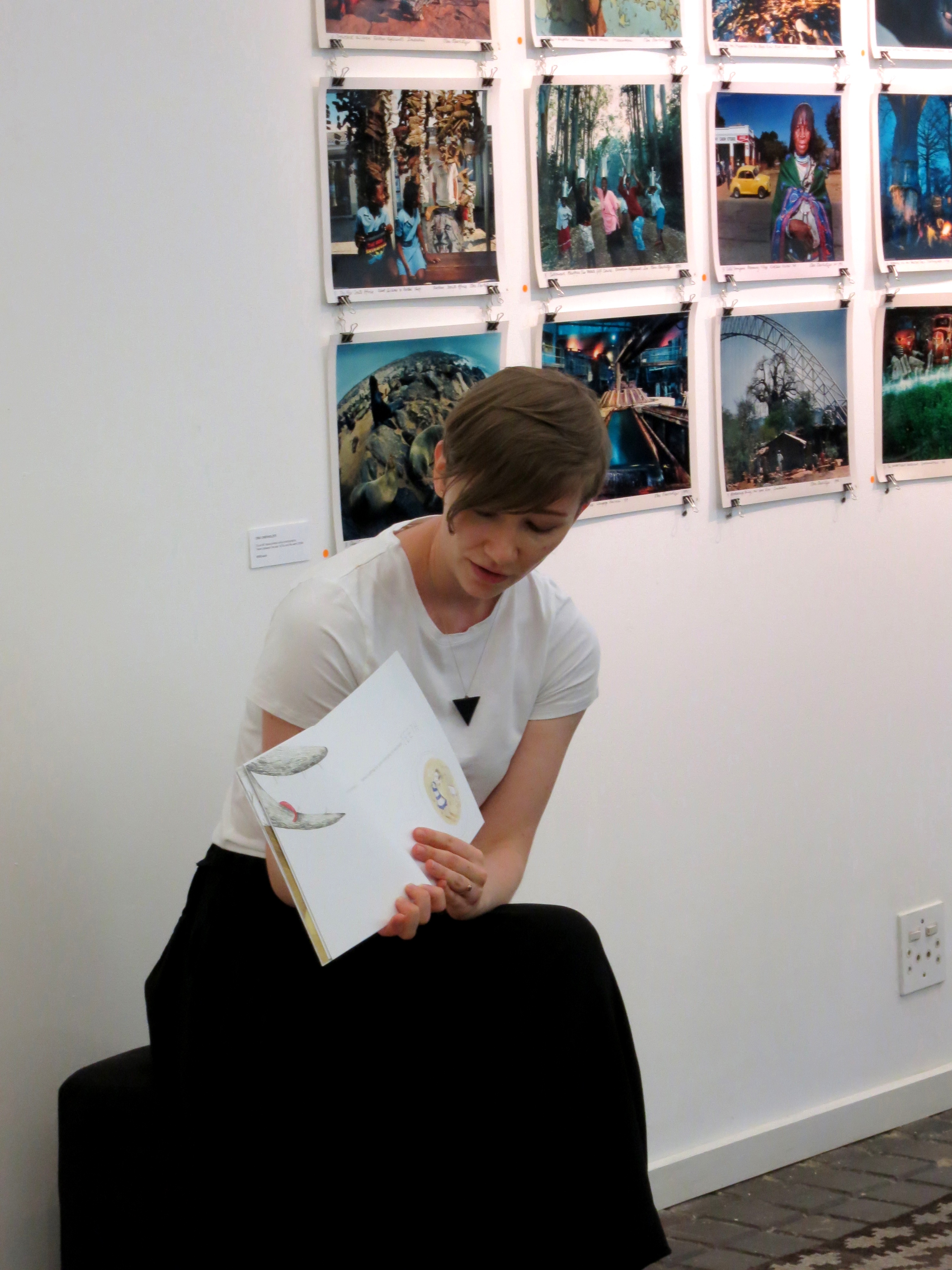 Last Saturday we were pleased to host Russian-born writer and illustrator, Maria Lebedeva, at David Krut Projects Cape Town, for the launch of her debut childrens' book Mu's Wolf Problems.
Children and adults alike gathered round at the event to hear Lebedeva read from the pages of her new book and marvel at the richly illustrated world of this truly imaginative little tale.
Lebedeva's creative inspiration for this book draws greatly on her personal history and her love of 'folk-tale' storytelling. Her own interpretation of family member's experiences of growing up and the influence of those early stories told to her by older generations form a significant part of the narrative subject of the book.  Mu's Wolf Problems tells the story of a little girl and a wolf. What starts off as a fear of beasts soon turns into a story of friendship and adventure. Using this seemingly naïve and whimsical genre of writing, Lebedeva weaves a subtly profound 'Grand Narrative' that all children can take with them into their adult lives; a testimony to overcoming ones fears and in doing so, finding a great wealth of unexpected joy in others and in the journey of life.
Her use of mixed media, bold colour and quirky forms culminates in a truly original style and allows the distinct characters she depicts in her books to come to life on the page in a captivating and endearing way. Her particular style is influenced by the rich history of Soviet illustration that Lebedeva grew up with before immigrating to South Africa.
Maria Lebedeva arrived in South Africa at the age of 6 and now lives and works in Johannesburg. She holds a Masters Degree in Visual Art: Illustration from Stellenbosch University. Hopefully, this will be the first of many wonderful children's books to come.
Olivié Keck