Kabelo Kim Modise is a Botswana-born artist working in Namibia and has arrived in South Africa  to collaborate with Senzo Shabangu at David Krut Print Workshop (DKW) this week.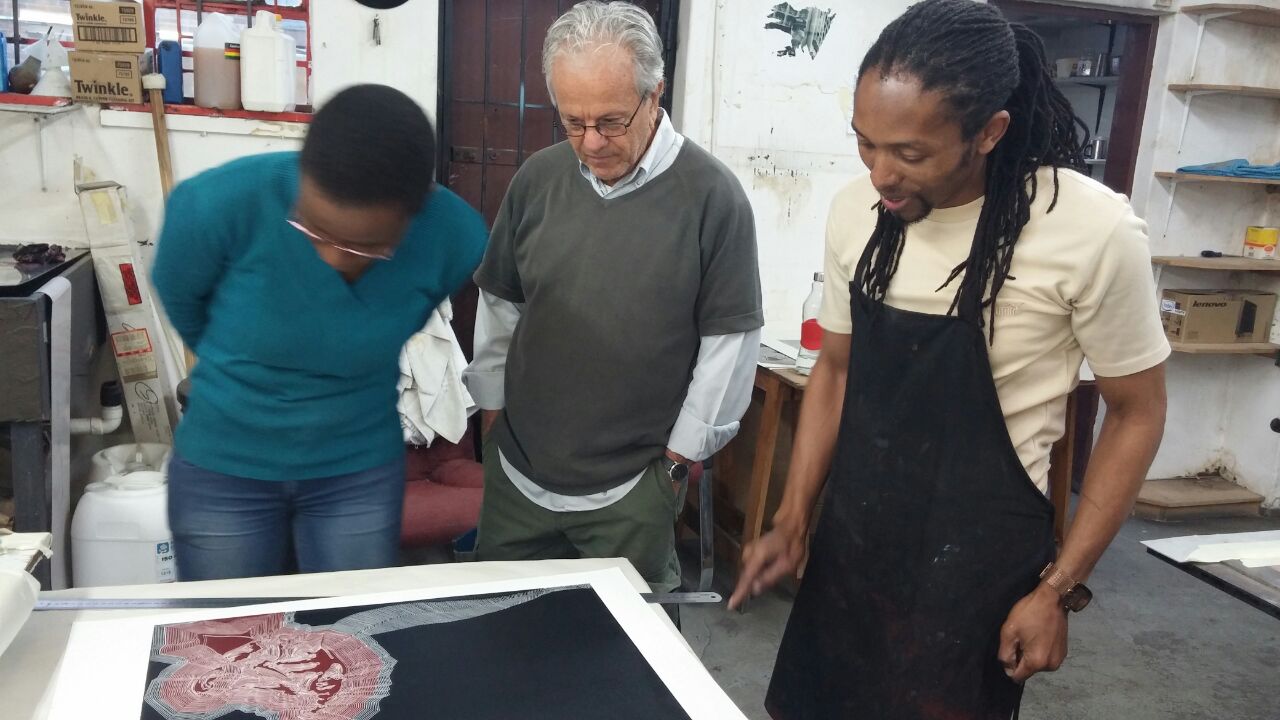 Modise visited the DKW to originate new linocuts. The series of prints are of prominent African political figures, amongst others recently deceased former South-African president, Nelson Mandela and Kenyan president, Uhuru Kenyatta. He pays tribute to these political figures' contribution to development in Africa.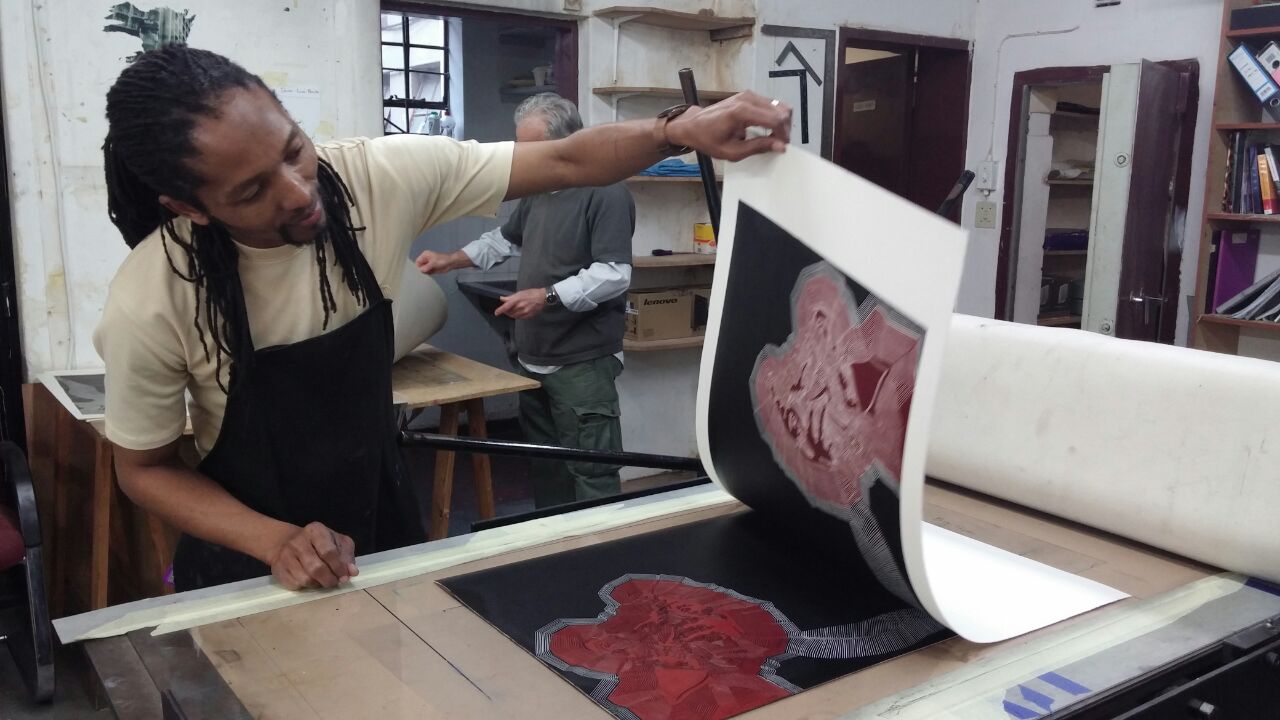 Modise was at David Krut Print Workshop today to sign the work. The editioned work exists in artist variations – Cut into the linoleum surface with a sharp knife, V-shaped chisel or gouge, the raised (un-carved) areas represent a reversal (mirror image) of the parts to show when printed. The parts of the design which are not printed are cut away. The plate is inked up, usually by a roller, and then transferred to the paper using direct pressure. The part of the block that is cut away surrounds the part that will read as the image.