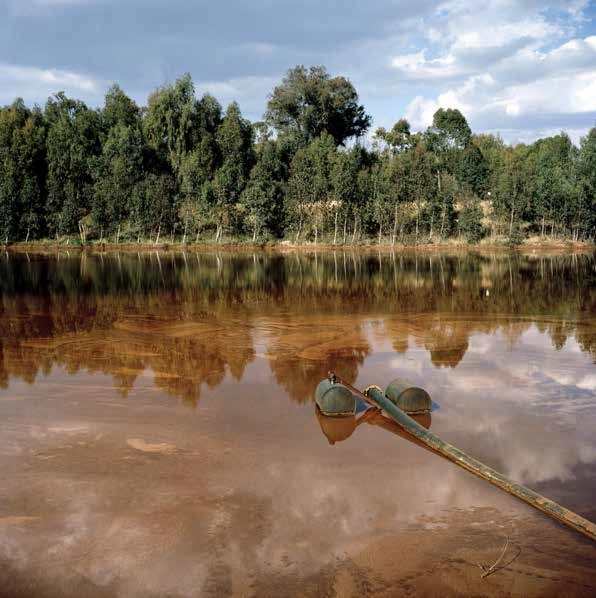 Larkin is internationally recognised for his long-term social documentary projects, environmental portraiture and landscape reportage. His immersive process and slower approach to journalism result in comprehensive bodies of work that reveal and frame important social, economic and political issues. His work is subtle and layered and often concerned with contextualising present realities through historical legacies.
Articulately spoken and passionate about public engagement with his subject matter Larkin will be discussing his project Tales From The City Of Gold, which focuses on the legacy of the mine dump as a long ignored aspect of Johannesburg. Anthropological in its approach, this project is the result of living in Johannesburg for two years, observing the ordinary and extraordinary nature of life alongside the dumps. Focusing on the coexistence between past and present allows a unique perspective on the actions of previous generations and reveals that impact on the society and environment today. Tales From The City Of Gold was printed both in South Africa as a bilingual publication and as a monograph in Europe.
Exhibited across South Africa, the series was shown at Flowers Gallery, London, in early 2014.
TALK
Larkin will be discussing recent projects and latest explorations of the mining strikes as well as life in the areas surrounding Rustenburg.
Saturday 17 May 2014, 11:00
David Krut Bookstore, 151 Jan Smuts Avenue, Parkwood, Johannesburg
+27 (0)11 880 5646
Parking is available at the corner of Jan Smuts Avenue and Wells Avenue.
http://www.davidkrut.com | http://jasonlarkin.co.uk/