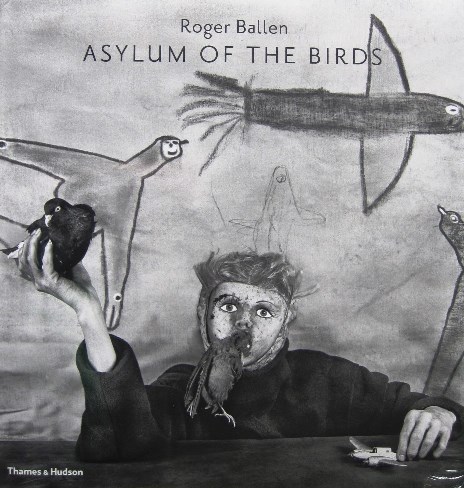 BOOK LAUNCH:
Thursday 10 April 2014, 18:00 for 18:30 at David Krut Bookstore, 151 Jan Smuts Avenue, Parkwood
Roger Ballen will be in discussion with Bronwyn Law-Viljoen about Asylum of the Birds.
The images in Asylum of the Birds have been photographed entirely within the confines of a house in a Johannesburg suburb, the location of which remains a tightly guarded secret. The inhabitants of the house, both people and animals, and most notably the ever-present birds, are the cast who perform within a sculptural and decorated theatrical interior that Roger Ballen creates and orchestrates. The 90 duotone photographs in Asylum of the Birds were all taken between 2008 and 2013.
BOOK SIGNING AND DOCUMENTARY SCREENING:
Sunday 13 April 2014 from 10:00 until 12:00.
Following the book launch there will be a second event comprising a book signing and the screening of the Asylum of the Birds documentary at David Krut Projects, Arts on Main.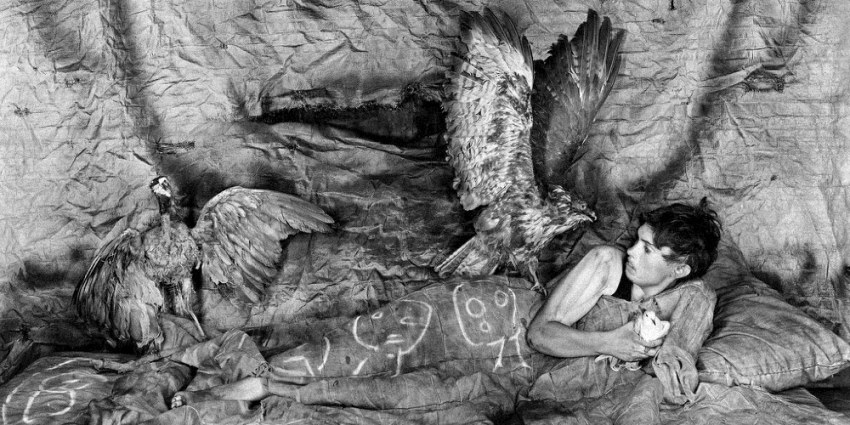 ABOUT THE AUTHOR
Roger Ballen is an American-born photographer who has lived and worked in South Africa since the 1970s. His previous award-winning books include Platteland (1994), Outland (2001), Shadow Chamber (2005), Boarding House (2009) and Die Antwoord (2013). Roger Ballen's photographs are collected by some of the most important institutions in the world and he has won numerous prestigious awards in photography and filmmaking.
BOOK SPECIFICATIONS
Asylum of the Birds
Photographs and text by Roger Ballen
Text by Didi Bozzini
Published by Thames and Hudson, 2014
Hardcover, 30 x 28 cm, 144pp, 90 duotone photographs