Master Printer Phil Sanders is working at David Krut Print Workshop with Deborah Bell on a series of new etchings and drypoints.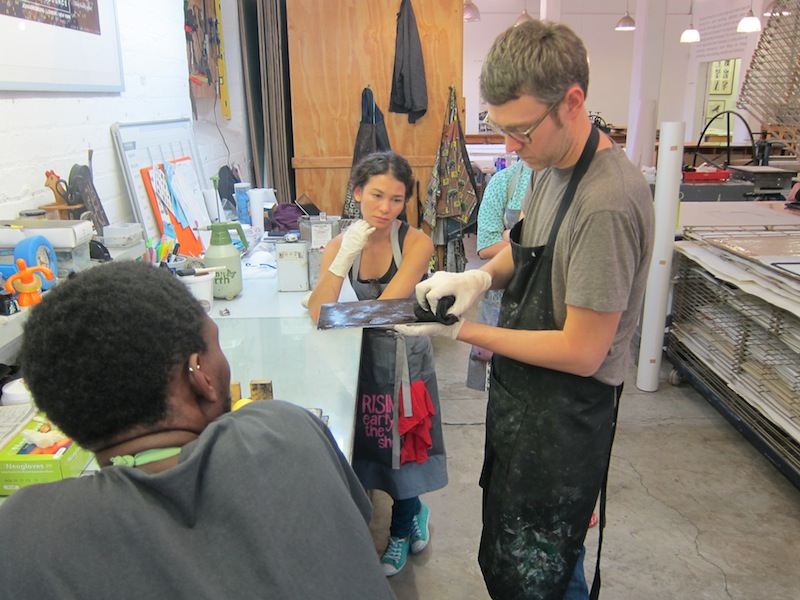 Sanders first worked at DKW in 2008 and continued to collaborate with David Krut Projects through the New York gallery space, including the curating of group shows, collaborating with South African artists visiting the Robert Blackburn Printmaking Workshop, and working with New York-based artists exhibiting with DKP, including Chakaia Booker.
Together Bell and Sanders are utilising a range of techniques for the creation of these new artworks, including drypoint, spitbite aquatint, burnishing and sugarlift.
Alongside the origination and proofing of the new plates Sanders has been training the DKW printmakers Kim-Lee Loggenberg, Neo Hlasko and Chad Cordeiro.