Lecture by William Kentridge
"Escaping One's Fate: Commenting on The Refusal of Time"
http://www.parasophia.jp/events/en/a/william-kentridge/#lecture
February 22 (Sat.), 1:00–3:00PM
Ponto-cho Kaburenjo Theater
130 Hashishita-cho, Nakagyo-ku, Kyoto 604-8003 Japan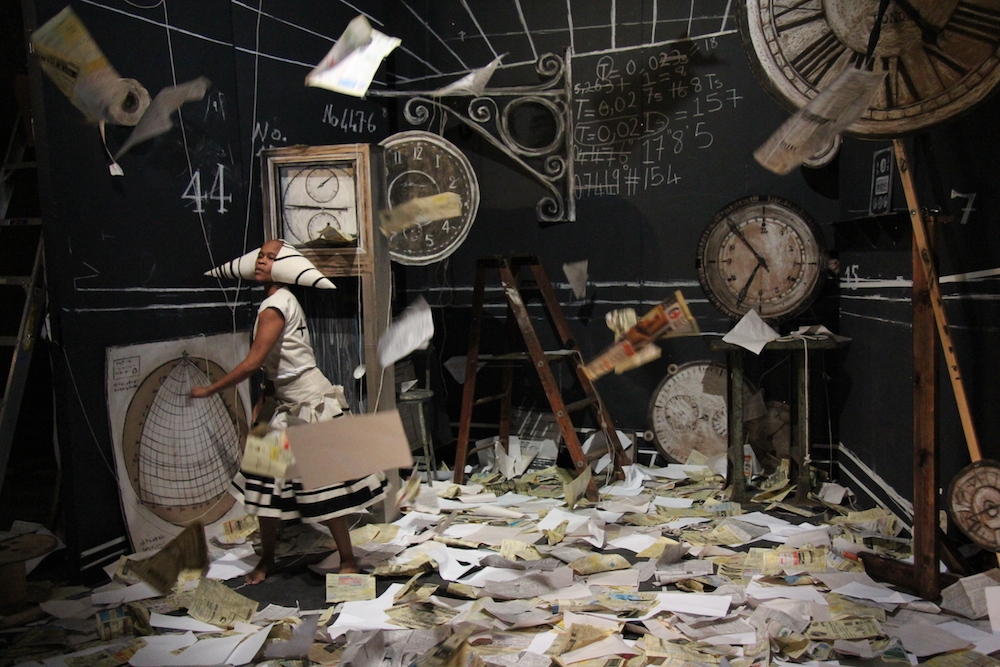 As a prelude to Parasophia: Kyoto International Festival of Contemporary Culture 2015, almost exactly a year in advance, we will present the Asian premiere of South African artist William Kentridge's large-scale video installation, The Refusal of Time (2012). The Refusal of Time is a 5-channel video installation with a complex soundscape, megaphones, and a large breathing machine that Kentridge calls the 'elephant.' The work was made for Documenta 13 (Kassel, 2012), where its deep meditation on time and the rich visual experience it offers brought critical and popular acclaim from the hundreds of thousands of visitors from around the world. It is appropriate that this important work is shown for the first time in any Asian country here in Kyoto, a city that has strong ties with the artist, with a history including his lecture at Doshisha University when he first came to Japan in 2008 by the invitation of the Agency for Cultural Affairs, his large-scale traveling exhibition (also his first solo exhibition in Japan) that opened at the National Museum of Modern Art, Kyoto in 2009, and, of course, the 2010 Kyoto Prize in Arts and Philosophy, of which he is the youngest laureate to date.
In the late 1980s, Kentridge began creating his signature 'drawings in motion,' which are made by photographing charcoal-and-pastel drawings with a 35 mm motion picture camera, adding new marks and erasures frame by frame to make the drawings 'move.' These animated works sent shock waves throughout the art world, and he continues to be a great influence on young artists everywhere.
The Refusal of Time arose in part out of a series of conversations with the American historian of science Peter Galison of Harvard University on matters including the history of the control of world time, relativity, black holes, and string theory, as well as workshops featuring the South African dancer Dada Masilo, who is especially known for her innovative and unconventional high-speed interpretations of classical ballet. The work is characterized by a kind of ambiguity, with what appears to be time's refusal of humanity's endless efforts to seek out its meaning, or its refusal to be defined, and, on the other hand, humanity's refusal or attempts to escape from the rules and restrictions set by time as defined by humanity. It presents an important milestone indicating Kentridge's current intellectual position in his ceaseless examination of the universal and primordial issues of the modern age.
Of the six editions that were made of this work, most were acquired by major public collections around the world soon after its first showing at Documenta 13. This exhibition was made possible by the cooperation of the owner of edition 5/6, the Ishikawa Collection (Okayama) in Japan.