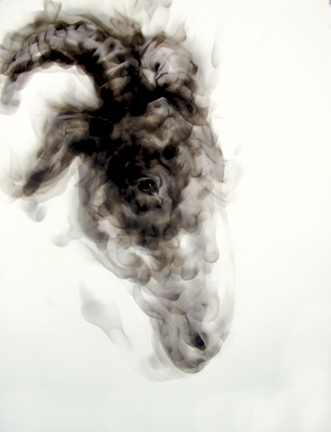 Diane Victor, Untitled (Goat), 2012, Smoke on paper, 66 x 50.8 cm
Diane Victor has been working in New York for several weeks, and her show – Reap and Show – has just opened at David Krut Projects. Below is a selection of images from the event. For more information on the exhibition click here.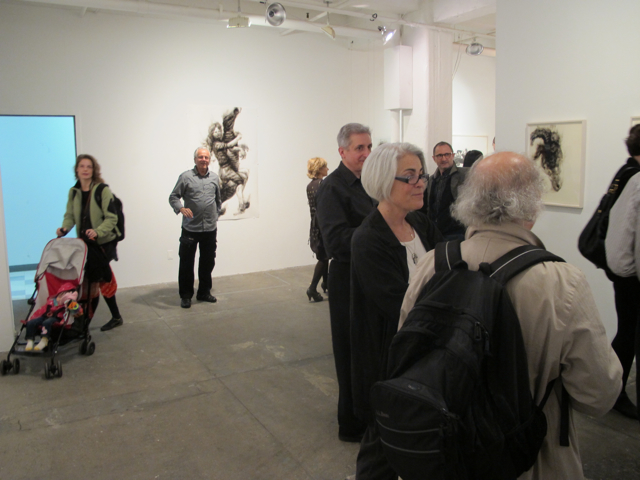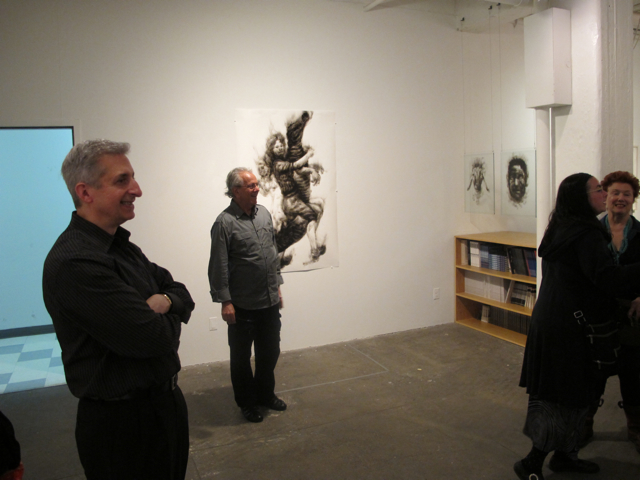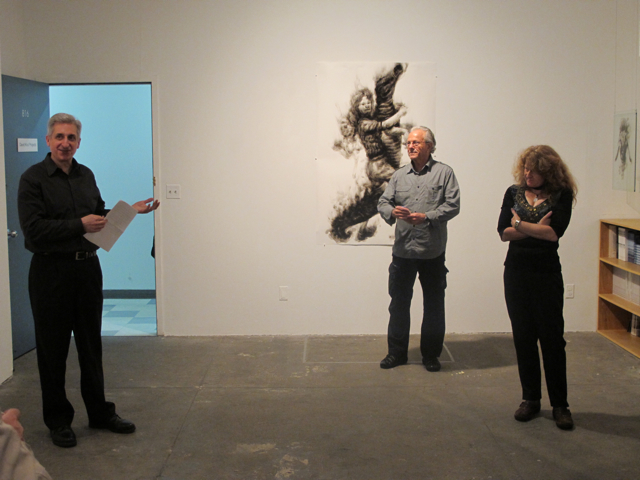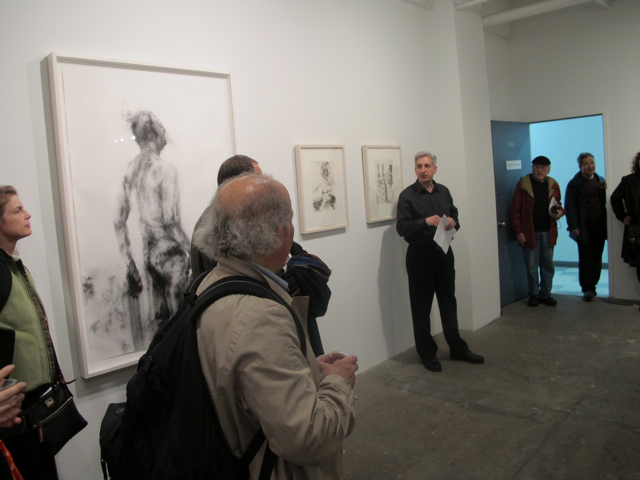 Reap and Show Press Release:
David Krut Projects is pleased to present Reap and Sow, Diane Victor's second solo show with the gallery. The exhibition consists of ash and smoke drawings on paper and glass, along with new editions made in collaboration with various print workshops during her recent two-month residency in New York City. These prints expand on Victor's recent series of drawings, "The Burdens," which depict figures literally weighed down by masses of objects and solidified words as metaphors for societal limitations and political deception.
Renowned for her mastery of draughtsmanship and printmaking, Victor's works are recognized for their compulsive linear detail, sharp social commentary and biting political satire. Informed by historical and mythological references, Victor's work addresses the socio-political inequalities and mechanisms of power that exist within South Africa and across the globe. Using inherently fugitive media such as smoke and ash as tools for drawing, the works in this exhibition address universal issues of corruption, violence and human frailty: images of powerful executives responsible for America's financial collapse in 2007, their heads stacked and falling downward; portraits of naked, aging white Afrikaans men created from the ash of burned books, and haunting portraits of slaughtered animal heads, a continuation of the series, "Brief Lives" installed on site in a butcher shop in Oudtshoorn and an abandoned slaughterhouse in Nelspruit, South Africa.