Maja Maljević will be exhibiting at Nirox Projects, Arts on Main, from 6 May to 27 May 2012.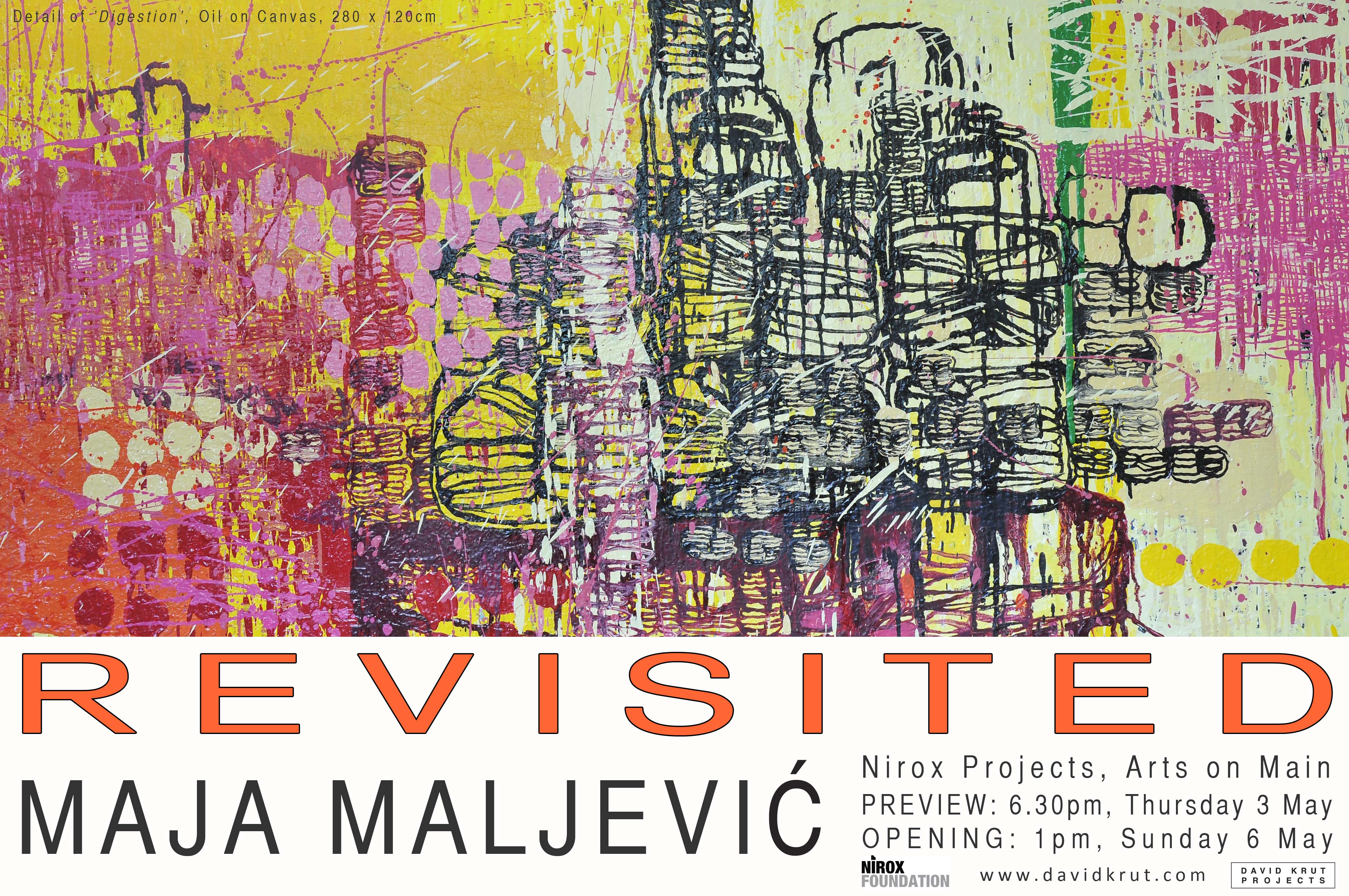 Maja Maljević was born in Belgrade, the capital of what today is Serbia, in 1973, and immigrated to South Africa in 2000. She has exhibited extensively both locally and internationally, including Johannesburg, Cape Town, New York, Vienna, Belgrade, Moscow, and Cologne.
Although Maljević works intuitively, her concerns are predominantly formal. Her interest, for instance, in the relationship between two shapes within a composition is informed primarily by an interest in the shapes themselves rather than the arrangement's capacity to be symbolic of an experience or representative of an essential emotional state. Her particular style begins with the "dirtying" of the canvas with a layer of bright paint that breaks the baldness of the white surface and opens up the space for Maljević's intuitive jigsaw endeavour. Onto this ground, Maljević builds up surfaces with drips, blocks, bands and waves of colour, searching for harmony between colour and form, line and shape, expansive surface and small detail.
In late 2011 Maljević participated in an artist's residency programme at NIROX. During this residency she created a series of twenty-four small paintings titled Nirox Diaries. The works exhibited in Revisited take these 'diary' entries as their base by drawing elements such as shapes, lines and colours from them, and reconfiguring and recombining them into new images and iterations.