Diane Victor's solo exhibition Ashes to Ashes and Smoke to Dust at UJ Art Gallery until 25 January 2012.
Book launch at 11am, Saturday 21 January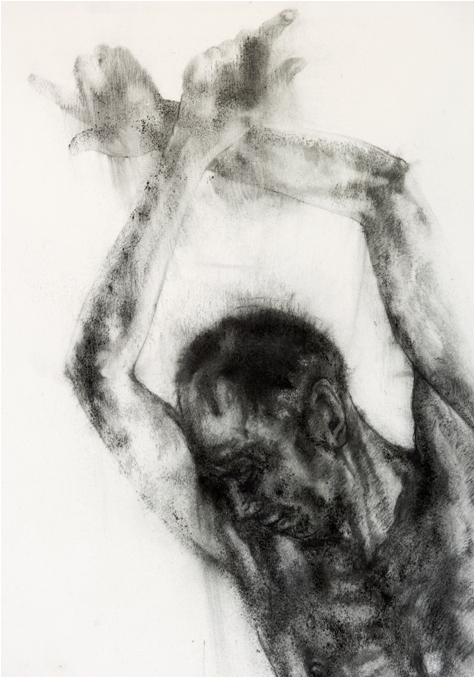 Exhibition Programme
Saturday, 21 January 2012 at 11:00 – Book Launch
Join us for the official launch of the second publication on Diane Victor to be produced by David Krut Publishing. Following this, there will be an informal discussion panel with Diane Victor, during which members of the public are welcome to share their own views on or engage with topics surrounding the second instalment of work.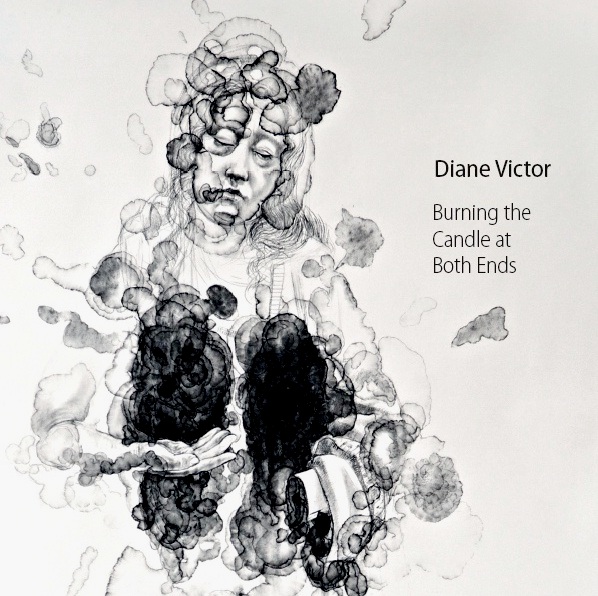 Wednesday, 25 January 2012 at 18:00 – Closing Ceremony
The end of the exhibition will be marked with a final closing ceremony. Diane Victor will be available for book signing.
The University of Johannesburg Art Gallery, in collaboration with David Krut Publishing, is pleased to invite you to the opening of Diane Victor's first solo exhibition at the Gallery. Owing to the prolific output of the artist and the importance of the weighted issues with which she deals, there will also be a series of events that will take place throughout the duration of the exhibition which are intended to create more of an exploration and discussion of the ideas surrounding the artist and her work.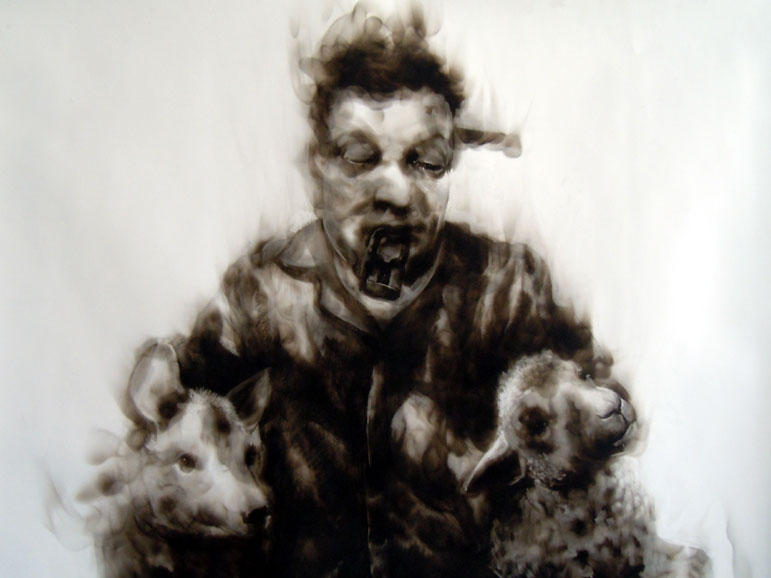 Unlike the more conventional openings, Victor's show will be unveiled in two sections. The first aims to showcase her experimental glass work and smoke drawings on paper, followed by an artist's talk. In the new year, her works exploring the potential of book ash as a drawing material will be shown.  Sourced from specific documents and texts, this lost information and lost words are dusted and fixed on the paper. This second part will be accompanied by the launch of the latest publication on the artist on 21 January and a closing ceremony on 25 January 2012.
The release of Victor's second  publication (the first being TAXI-013 Diane Victor) aims to document and discuss the works created over the last three years and how her progressive processes have led to a dynamic shift in exhibiting and working. The book includes text from Karen von Veh, who contributed extensively to the TAXI-013 book, and it serves as an invaluable source of knowledge on Victor's work. There will also be text contributed by Juliet White, from David Krut Projects, who has been involved in writing about and documenting most of Victor's movements and projects leading up to this event.
2011 marks a significant turning point in Victor's approach to art. Upon returning from her three-month stay in the USA at the beginning of this year, Victor began focusing on alternative and faster methods of working. While she maintains her role as an educator, she is often under a lot of pressure to put as much focus and energy into her teaching as she does into her art-making. In many ways, this pushed her to work increasingly with ash and candle smoke: the process is faster and requires the work to be completed in one sitting.
Having returned to South Africa in March this year, she went straight to Oudtshoorn, where she installed work for the ABSA KKNK.  It was here that she was encouraged to interact with the surroundings of the town, more so than the exhibition space. Victor chose to show in three spaces: a funeral home, where she exhibited an ash portrait; a butchery, where she exhibited smoke drawings of animal heads; and a car dealership that allowed her to place her shark imagery in the window. Later in the year, she pushed the idea to a new level: taking over an abandoned abattoir in Nelspruit during the annual Innibos arts festival. She wanted to engage with the space more by creating ghostlike portraits of typical farm animals. Understanding that the space now plays a larger role in terms of her art, Victor chose to work on glass for the first time, so as not to disturb the feeling of the space.
The need to review and relook  her work, which too often repels the viewer before they grasp the essence of the idea, is paramount. The profundity of the image and subtle nuance and humour expertly embedded within the chaos and sophisticated draughtsmanship of her work deserves further engagement and dialogue. This exhibition is not about walking into the Gallery and merely looking: it is about continuing interaction, education and intervention.
For more information please contact Annali Cabano-Dempsey at the UJ A rt Gallery on 011 559 2099.
Exhibition duration:
16 November – 14 December 2011 and 4 – 25 January 2012
Gallery hours:
Mon – Fri: 09 00 – 18 00, Sat:   09 00 – 13 00 Closed on public holidays
Location:
UJ APK Campus, cnr Kingsway/University Rd, Auckland Park