Jürgen Partenheimer, born in Munich, Germany, studied in the USA, Germany, Mexico and France. He obtained a PhD in Art History and Philosophy at Maximilian University in Munich in 1976 and an MFA in Drawing and Printmaking at University of Arizona. He was Visiting Professor at Concordia University, Montréal in 1982 and at San Francisco Art Institute from 1983-1984, Guest Professor at Staatliche Kunstakademie, Düsseldorf from 1984-1985, Distinguished Visiting Professor at University of California, Davis in 1985, Professor of Art at Rijksakademie in Amsterdam from 1987-1990, Visiting Professor at Royal College of Art, Edinburgh from 1992-1994 and Visiting Professor at Rhode Island School of Design and at Williams College 2008 and 2009.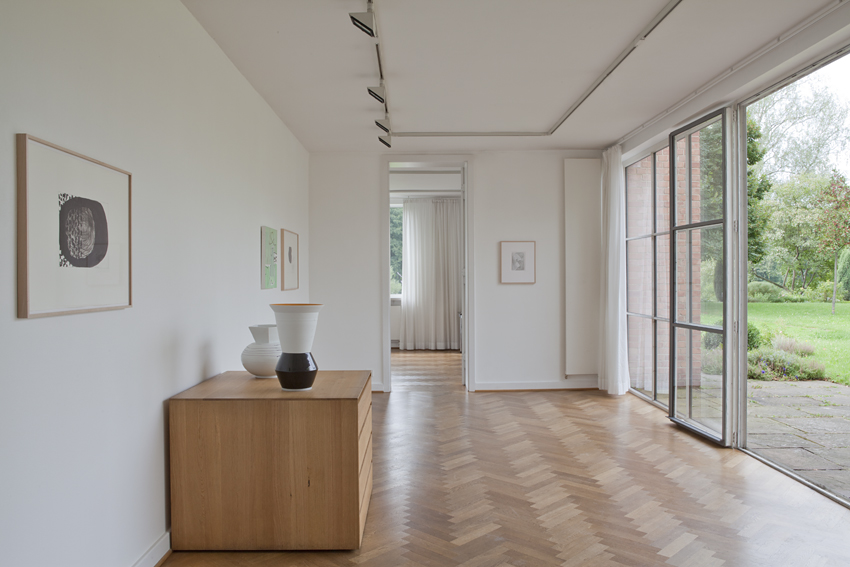 He participated at the XI. Paris Biennial, XLII. Venice Biennial and XVI. Sao Paulo Biennial leading to the inclusion in exhibitions among others at The Museum of Modern Art, New York; the National Gallery Washington; the San Francisco Museum of Modern Art; The Singapore Art Museum; Gulbenkian Foundation, Lisbon; Fondacion Miró, Barcelona; the Museum of Contemporary Art in Madrid; Museum Ludwig, Cologne and the National Gallery of Art in Berlin.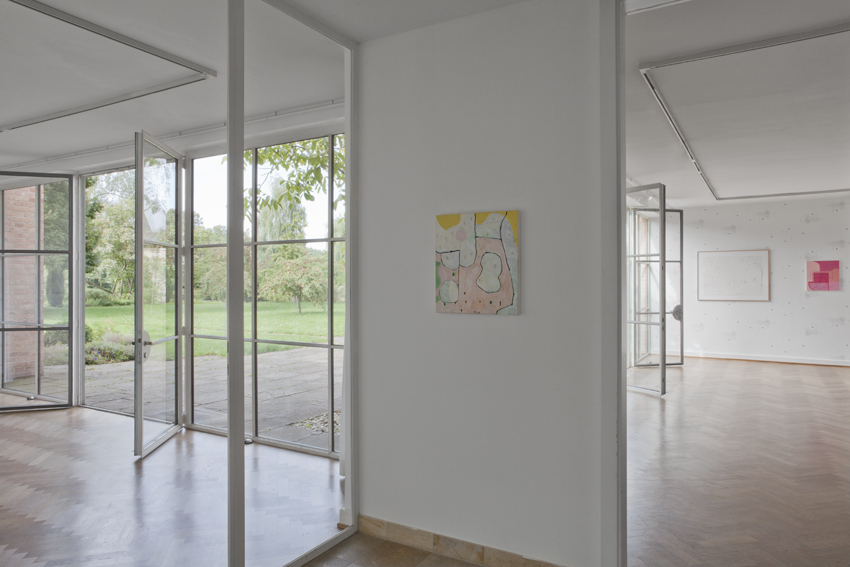 In 2000 Partenheimer was the first contemporary German artist to whom the China National Gallery of Art in Beijing and the Nanjing Museum in Nanjing dedicated a comprehensive retrospective of his work. Important one person exhibitions include the Stedelijk Museum, Amsterdam; Gemeentemuseum The Hague; S.M.A.K. Ghent; IVAM, Valencia; CGAC, Santiago de Compostela; Nationalgalerie Berlin; Kunstmuseum Bonn; Staatliche Kunsthalle Karlsruhe; Museum am Ostwall, Dortmund; Pinacoteca do Estado, Sao Paulo and IKON Gallery, Birmingham.
His awards and grants include the Federal Cross of Merit of Germany for outstanding international achievement; the Grand Prize for Visual Art, Germany; the Art Critics' Prize of Madrid, Spain; the National Endowment of the Arts Award, New York; Arteleku Grant, Basque Ministry of Culture, San Sebastian; Canada Council Grant, Montréal; Copan, Artist in Residence Award, Sao Paulo, Brazil; the Nietzsche Grant, Artist in Residence, Sils-Maria, Switzerland and Guest of Honour Award for a residency at the German Academy Villa Massimo, Rome.
His work has been widely published internationally. Monographs include among others Cantos, Amsterdam, 1997; Fragments, Karlsruhe, 1998; Cantos y otras mentiras / songs and other lies, Valencia, 1999; CrossMapping, Beijing, 2000; Architecture-Sculpture, The Hague, 2001; La robe des choses, Ghent, 2002; Suave Loucura-Gentle Madness, Sao Paulo, 2005; Roma-Sao Paulo Drawings and Copan Diary, Sao Paulo, 2007; Metaphysical Landscape, Basel, 2007; Discontinuity, Paradox and Precision, Birmingham, 2008; Lemke, Berlin, 2011
Images: Partenheimer's work at the Mies van der Rohe Haus, Institute for Contemporary Art, Berlin