This exhibition, produced for the last edition of Bamako Encounters – African Photography Biennial of 2009, brings together around 180 photographs and videos that reflect today's African artistic approach to photography and video. Addressing the theme "Borders", this collective exhibition provides diverse interpretations and representations of socio-political, cultural and identity issues.
Alastair Whitton's series Patmos and the War at Sea will be featured in the exhibition at Calouste Gulbenkian Foundation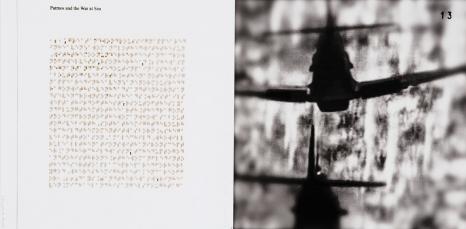 Above: Angele (2009), from Patmos and the War at Sea, by Alastair Whitton.
The Calouste Gulbenkian Foundation is a Portuguese private institution of public utility whose statutory aims are in the fields of arts, charity, education and science. Created by a clause in Calouste Sarkis Gulbenkian's will, the Foundation's statutes were approved in 1956.
The head-office is located in Lisbon. The large premises, opened in 1969, comprise the head-office itself and the museum. In addition to the areas occupied by the Foundation's management and various departments, the premises include a large auditorium, a space for temporary exhibitions, a congress area with auditoriums and other rooms, as well as a large building that houses the Calouste Gulbenkian Museum and the Art Library. The entire complex is set in the Gulbenkian Park. In 1983, the Modern Art Centre, consisting of a museum and an education centre, was opened at one end of the park. The Instituto Gulbenkian de Ciência is situated inside a multi-building complex in Oeiras. The Calouste Gulbenkian Foundation also has a delegation in the United Kingdom (UK Branch) and a centre in Paris (the Calouste Gulbenkian Cultural Centre).
The Foundation actively pursues its statutory aims in Portugal and abroad through a wide range of direct activities and grants supporting projects and programmes.