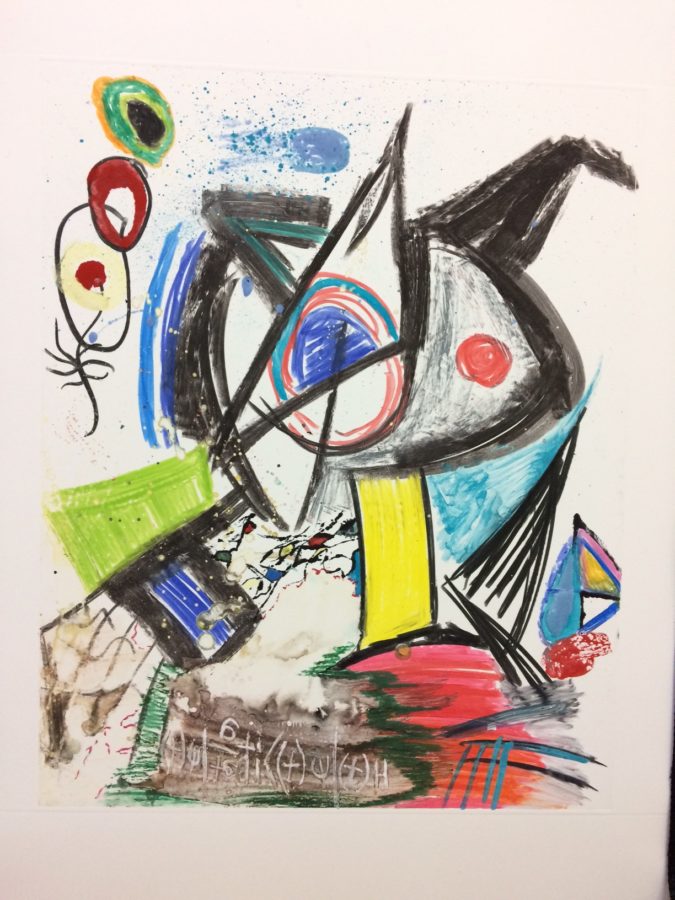 About the work:
Linear perspectives in art allow ones Cheshire mind to wonder… "Not all who wander are lost." – Lewis Caroll (Alice in Wonderland).
Austrian physicist Erwin Schrödinger devised a thought experiment illustrating what he saw as the problem of the Copenhagen interpretation of quantum mechanics applied to everyday objects. Thus "Schrödinger's Cat" or Erwin's Katze en Deutsch.
From a series of Mono prints made in the David Krut Workshop utilizing a myriad of various techniques and mediums.
Bio:
Jared Aufrichtig grew up in Los Angeles visiting his grandmother Edith in South Africa regularly as a child. Edith was an important collector of South African art and was seminal in the carriers of her close friends Walter Battiss and Maud Sumner. She inspired Aufrichtig to follow a career in the arts. Over the many years that followed, living both in South Africa and America, Aufrichtig has developed a unique voice, making public works, fine art, and engaging in multiple charity & social upliftment projects.
Artist:
---
Title:
Jared Aufrichtig - Schrödinger's Cat
---
Year:
---
Artwork Category::
---
Media & Techniques:
---
Sheet Height:
50,2 cm
---
Sheet Width:
40,5 cm
---
Availability:
Available
---
Framing:
Framed
---