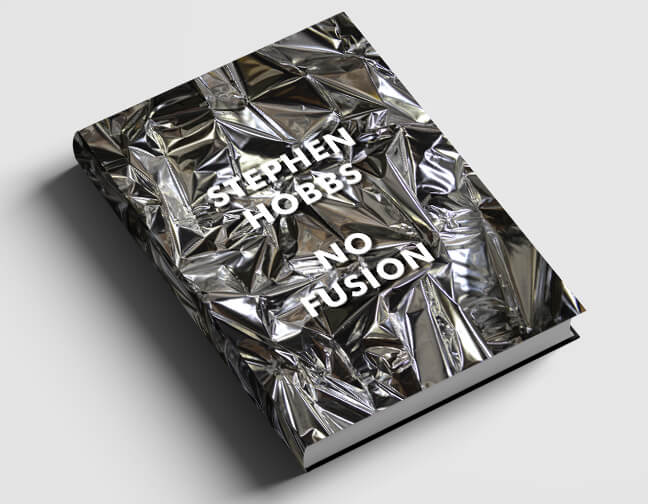 Presented in the form of a flip book, this artist's book explores themes that remain prominent in Hobbs' practice.* Dazzle architecture, disruptive pattern language, kaleidoscopic forest features, folded paper and movings parts are some of the elements that inform NO FUSION.
*His practice is informed by the complex, often obfuscating, visual language used to construct cities in South Africa. The artist is keenly involved in Johannesburg's evolving status as an apartheid-city-turned-African-city, working predominantly in etching, linocut and monotype to draw connections between World War I dazzle designs* and urban defensive planning used in cities today.
Hobbs has been in collaboration with David Krut Projects since 2010.
Book Specifications:
Hardcover, flip book, 14 leaves printed, colour throughout
Printed by Hansa Digital and Litho Printing (pty) Ltd
Copyright 2017, Stephen Hobbs, David Krut Projects
Limited edition of 50 and signed by the artist
Artist:
---
Title:
No Fusion (Flip Book)
---
Year:
---
Artwork Category::
---
Edition Size:
50
---
Sheet Height:
31 cm
---
Sheet Width:
22.5 cm
---
Availability:
Available
---
Framing:
Unframed
---