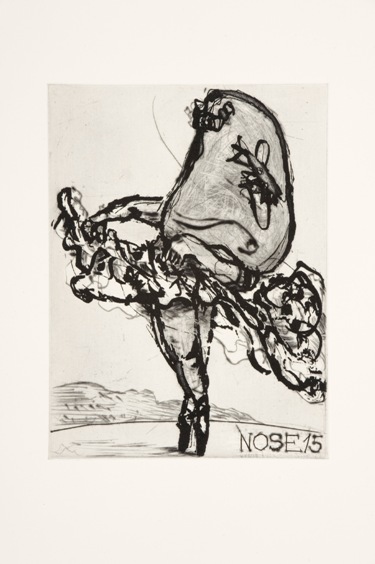 ANNA PAVLOVA
My older sister was a ballet devotee. She accumulated, over the years, at birthdays and as rewards for good schoolwork, a library of ballet books. These featured many richly grained black and white photos of Anna Pavlova. (Only much later did I associate the name with meringues and cream and salivating dogs.) I remember the triumph and pain of my sister's progression from flat ballet slippers to dancing en pointe. But it was only when I saw film footage of Pavlova dancing and gliding so weightlessly across a stage—this was forty-five years later while working on the opera—that I understood the transformation of a body that being en pointe makes possible. There is footage of Pavlova dancing several different roles, but the footage of her famous dying swan is incomplete, the last minutes of the dance lost somewhere in the Soviet film archives.
Anna Pavlova visited South Africa in 1926 and danced on a specially constructed stage over the water at the Zoo Lake in Johannesburg. She left behind a pair of her pointe shoes with a local admirer. Sometime in the 1970s these shoes were lost.
In the projections for the opera, The Nose—paper head over film of Pavlova—dances while Kovalyov weeps over the impossibility of re-attaching his nose to his face.
This text by William Kentridge appears alongside the illustration of this print in William Kentridge Nose: Thirty Etchings, edited by Bronwyn Law-Viljoen and published by David Krut Publishing in 2010.
Artist:
---
Title:
Nose 15
---
More about:
---
Year:
---
Artwork Category::
---
Media & Techniques:
---
Edition Size:
50
---
Image Height:
35 cm
---
Image Width:
14.7 cm
---
Sheet Height:
40 cm
---
Sheet Width:
35 cm
---
Framing:
Unframed
---
Artwork Reference:
1218
---