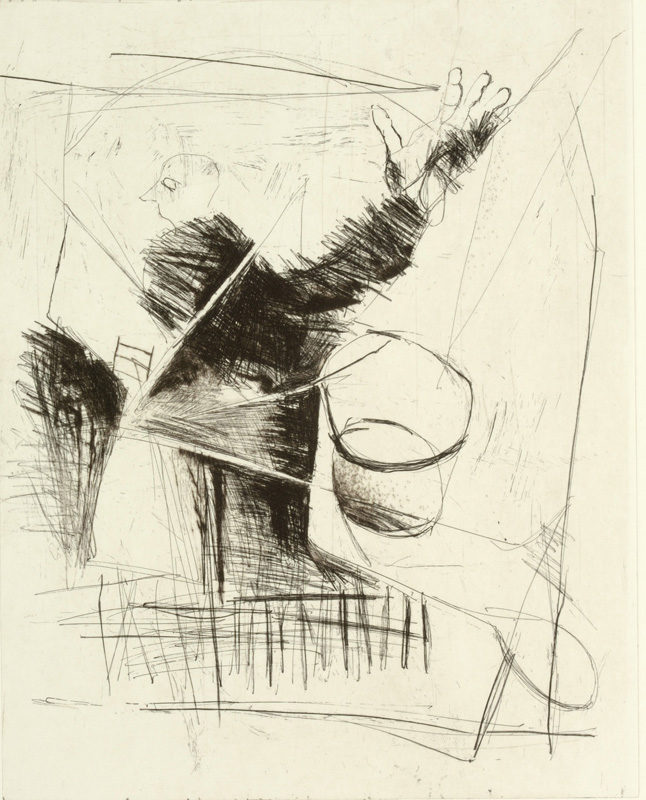 Amos Letsoalo's interest in art was inspired by his mother's decorative traditional African paintings, done with earth pigments on the walls of their house. As a child he helped her with these paintings.
With this home-based education, Letsoalo went on to obtain a Fine Arts Diploma from the Johannesburg Arts Foundation to study curatorship. He then went on to become a curator for the Wits University Art Gallery. Letsoalo has exhibited his work both locally and internationally. He is currently the curator at the Polokwane Museum.
The collage technique developed in some of his paintings is transformed into new explorations of juxtaposition and flat versus articulated space in his monotypes and etchings. The works exhibited at David Krut Fine Art also include evocative self-portraits in black and white.