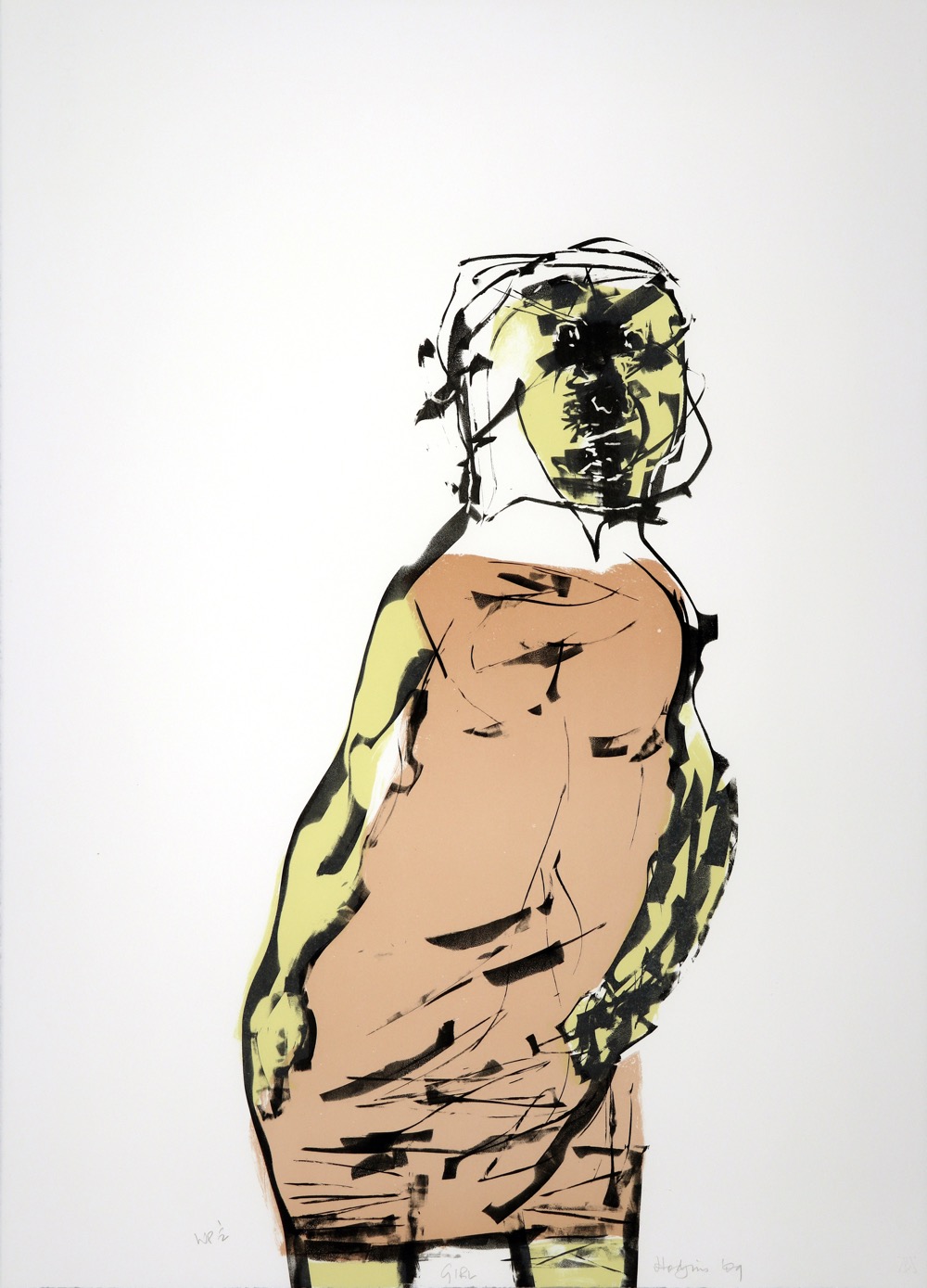 Robert Hodgins immigrated to South Africa when he was 18. In 1940 Hodgins joined the Union Defense Forces and served in Kenya and then Egypt. In 1944 he returned to England and later attended Goldsmiths College, London where he studied art and education. In 1951 Hodgins received an Arts and Crafts Certificate at Goldsmiths and in 1953 received a National Diploma of Design specialising in painting. Thereafter, Hodgins returned to South Africa and started teaching at the school of Art at Pretoria Technical College.
Hodgins was the best known for his use of simplified figures to sardonically depict people as self-concerned, lacking conscience and infinitely unaware of their own fallibility. For the last 15 years he had also experimented with printmaking, using the medium to express satire, illustrated in his collaborations with major South African artists such as Deborah Bell and William Kentridge. Hodgins has been included in major group exhibitions in South Africa and abroad and is featured in prominent private and public collections.
Hodgins was a senior figure in South African painting and his vast knowledge of literature and art has benefited many of his students during his 17 years (1966 to 1983) as a senior lecturer in painting at the University of Witwatersrand, Johannesburg. He retired in 1983 to paint full time. Upon the celebration his 80th birthday in 2000 Hodgins presented a major exhibition to mark the occasion which turned out to be a sell-out show. Hodgins passed away at the age of 89 from lung cancer, in March 2010.