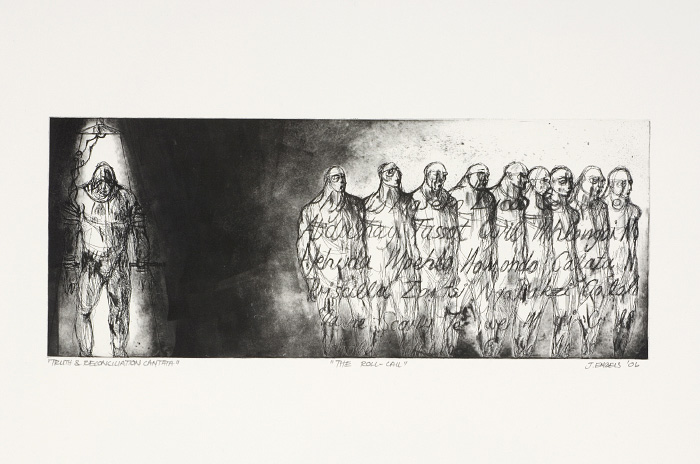 Johan Engels studied Fine Arts and Design at the University of Pretoria and worked extensively from 1975 – 1980 in Opera, Ballet and Theatre, mostly designing for PACT (Performing Arts Council) and the Market Theatre, Johannesburg.
Engels had an illustrious career in theatre design, working all over the world. He worked with the Vienna State Ballet, Zurich Opera, Salzburg Festival, Houston Grand Opera, Opera Frankfurt and Opera Zuid. In 2010, Engels was appointed Set Designer for the musical The Boys in the Photograph shown at the Johannesburg Civic Theatre.
In 2006 he was invited to collaborate with printmaker, Jillian Ross at the David Krut Workshop where he produced an evocative series of black and white etchings inspired by Rewind: A Cantata for Voice, Tape and Testimony. He has also took part in group shows hosted by David Krut Projects.
Engels sadly passed away in England on 6 November 2014.