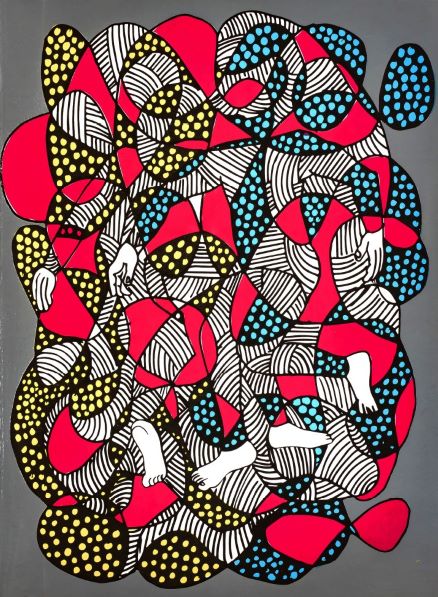 The first-ever Latitudes Art Fair took place in September 2019 at Nelson Mandela Square. This new fair is dedicated to African artists and their work, both on the continent and in the diaspora. A fair for contemporary African art in international times. In collaboration with LATITUDES, the David Krut Workshop (DKW) and 5  contemporary African artists, LATITUDES Limited was launched.
5 x Artists | Each artist has made one limited edition print of 25, 5 – 8 colour prints printed on Cartiere Enrico Magnani 300gsm
The launch of special limited edition fine art silkscreen prints made by selected artists in collaboration with the David Krut Workshop and Master Printer Jillian Ross and printer Roxy Kaczmarek.
ANNOUNCING THE 2019 LATITUDES LIMITED ARTISTS:
CLINT STRYDOM | MBALI TSHABALALA | PEBOFATSO MOKOENA | STHENJWA LUTHULI |ADEJOKE TUGBIYELE