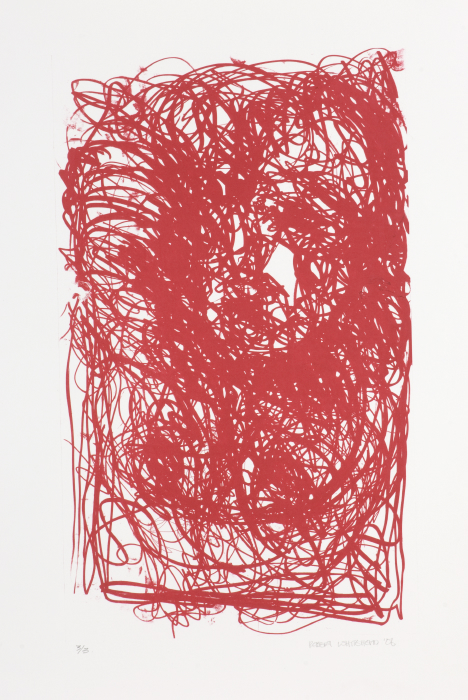 Robert Whitehead is best known for playing Barker Haines in Isidingo. However, he is also half of the infamous Pre-Crapaelite Brotherhood – the other being Johan Engels.
For their recent show at David Krut Projects they showed collaborative work entitled Tele-Pathetic Conception; as well as Engels' extraordinary Word of Mouth cover designs and Whitehead's enigmatic monotypes and range of limited edition prints and art works.
Their opening night included a live performance by  Daphne de la Rey perched on a strawberry-decorated pedestal with an outfit to match at the entrance to the space; opening presentations by both Grethe Fox and The Right Honourable Pamela: the Lady Harlech in a custom-made hors d' oeuvre designed by the Pre-Crapalites.
In the 12 July 2007 edition of YOU magazine which featured a piece on their opening, Whitehead is quoted as saying, "I studied art before I studied drama and reached a point in my life where it was either write my autobiography or have an art exhibition – and painting seemed to involve less thinking!"