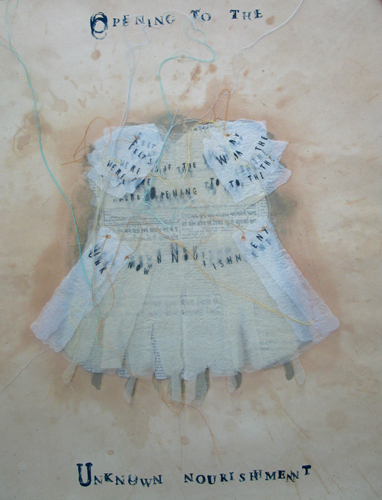 Leslie Dill was born in Bronxville, New York, USA. She received a Bachelor of Arts in English in 1972 from Trinity College in Connecticut, a Masters in teaching from Smith College, Northampton, Massachusetts and a Masters of Fine Arts from the Maryland Institute College of Art.
She began to work at Landfall Press in 1992, producing innovative editions that combined traditional techniques such as lithography, silkscreen, and etching with collaged elements. Dill has produced an identifiable oeuvre and has shown widely in major museums and galleries, including George Adams Gallery in New York and Greg Kucera Gallery in Seattle. Viewer interaction with her installation and performance art has been the goal of this artist who sometimes created billboards at various locations including four in Florida in February 1999 to initiate that state's Public Editions project. She was an English Literature Major before getting her Master of Fine Arts Degree and the influence of this can be seen in her works where she combines the visual and verbal. An example of this manifestation would be when she started covering her sculptures with words. The poetry of Emily Dickinson is also especially important in her work. (http://womeninthearts.wordpress.com/2010/07/27/solo-spotlight-lesley-dill/) Her visual mediums include bronze, wood, fabric and tea-stained paper.
Dill was a featured artist in the David Krut Projects booth at the Joburg Art Fair in 2008.