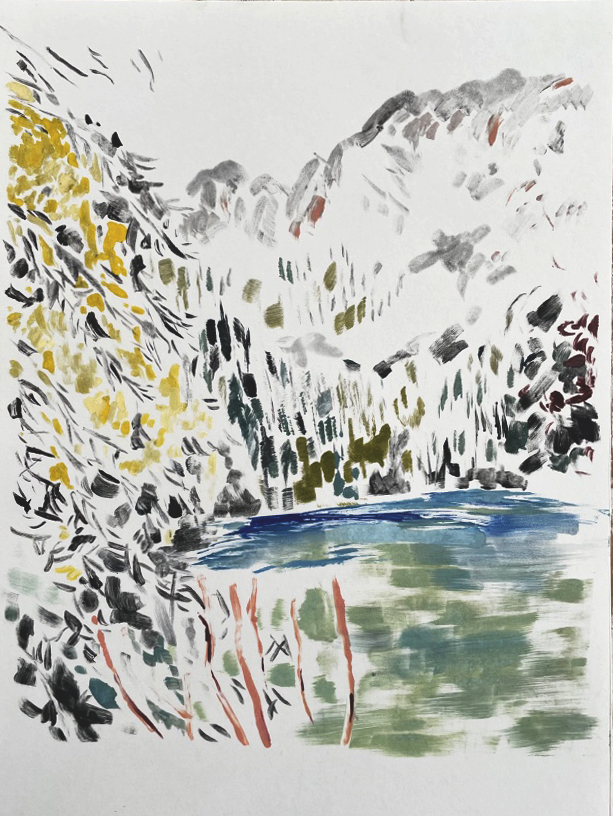 Donna Solovei. Born in South Africa, 1981. Studied at both Chelsea and Camberwell College of Art, London. Exhibited locally and internationally with a range of works varying from Illustration, printmaking, textiles and product. Now living in Cape Town.
This body of work has been produced to evoke emotion and thought.  Donna's work has become a synchronicity of impressions from nature. Water, air, light, and the movement of these elements established a flow for the production of these pieces. It encompasses a broad palette derived from the library of nature. Donna has used many layers of almost transparent ink, and nuances of tone to create a suggestion and reveal a slightness of the delicate and fragile nature of our world.
It's her translation of textures and color depicted from Cape Town's environment that we observe and begin to feel through her painting and printmaking.
Artist:
---
Title:
Donna Solovei: CHASING DREAMS
---
More about:
---
Year:
---
Artwork Category::
---
Media & Techniques:
---
Price:
R 6800
---
Sheet Height:
42 cm
---
Sheet Width:
29.7 cm
---
Availability:
Available
---
Framing:
Framed
---