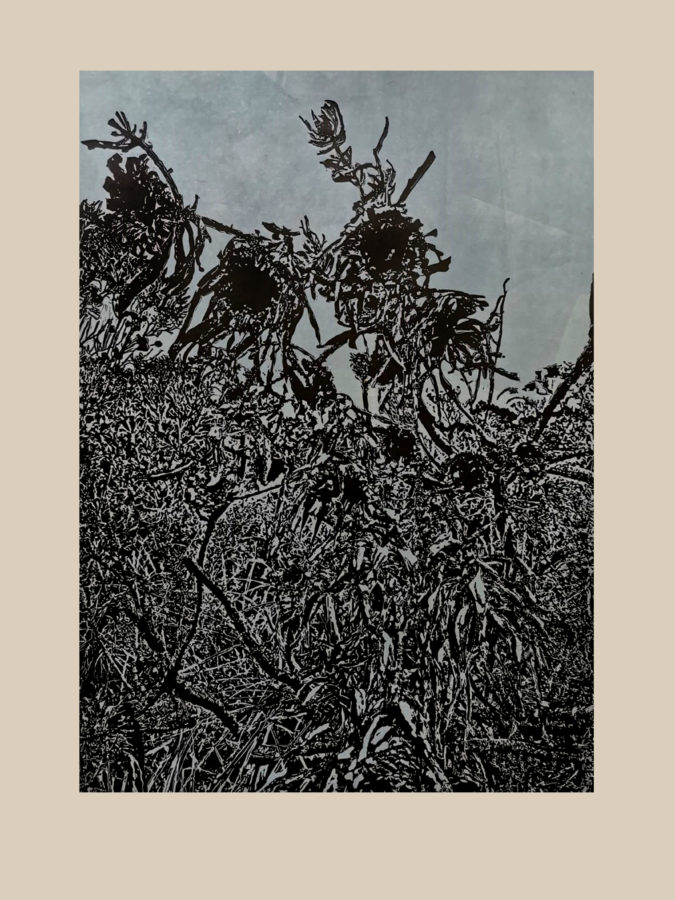 Cloudia's has been a practicing printmaker for 17 years. Her career as a printmaker began when she was given the opportunity to set up the first screen-printing unit at Artist Proof Studios (APS) after receiving her M-Tech in Fine Art, specialising in Printmaking from the University of Johannesburg (UJ). Screen-printing was not necessarily the medium of choice for many printmakers at the time, as it was a very toxic process. While at APS Cloudia drew on non-toxic and water-based printing methods to make the screen-printing unit far more accessible and safer, and with that grew its popularity. Her career at APS grew and in time she became the studio manager and worked as a collaborative printmaker in the Pro-shop.
In 2013 Cloudia was offered screen-printing facilities by Norman Catherine which allowed her to open her own professional printmaking workshop, Chocolate Ink Studio. Chocolate Ink Studio is a collaborative space where Cloudia has established herself as the master printer. She has worked with emerging and established professional fine-artists such as Norman Catherine, William Kentridge, Nelson Makamo, Bambo Sibiya, Mary Sibande, Faith 47, Marian Hester, Usha Seejarim, Peter Mammes and Lehlohonolo Mashaba only to name a few. Cloudia continues to develop innovative printmaking techniques and her facilities can accommodate screen-printing, monotype, monoprint, relief printing and intaglio which she makes available to artists and uses in her own artistic practice.
Chocolate Ink Studio functions not only as a collaborative studio, but also as a space that facilitates Cloudia's passion for teaching and sharing. Education has played an important role in her career since she was an education facilitator at APS. A thread that has run throughout her artistic practice is her personal contributions to education and skill-sharing to other artists and others who would like to learn more about art making processes. Cloudia currently works as a printmaking mentor and tutor at the University of Johannesburg and additionally hosts workshops in her studio. Printmaking can so often be an intimidating medium but through her own excitement and passion for the medium, Cloudia teaches many artists about print in a way that is accessible, exciting and ultimately addictive.
Artist:
---
Title:
Cloudia Rivett-Carnac: Moonlight sentinels
---
More about:
---
Year:
---
Artwork Category::
---
Media & Techniques:
---
Price:
R 5850
---
Edition Size:
7
---
Sheet Height:
86 cm
---
Sheet Width:
57 cm
---
Availability:
Available
---
Framing:
Framed
---