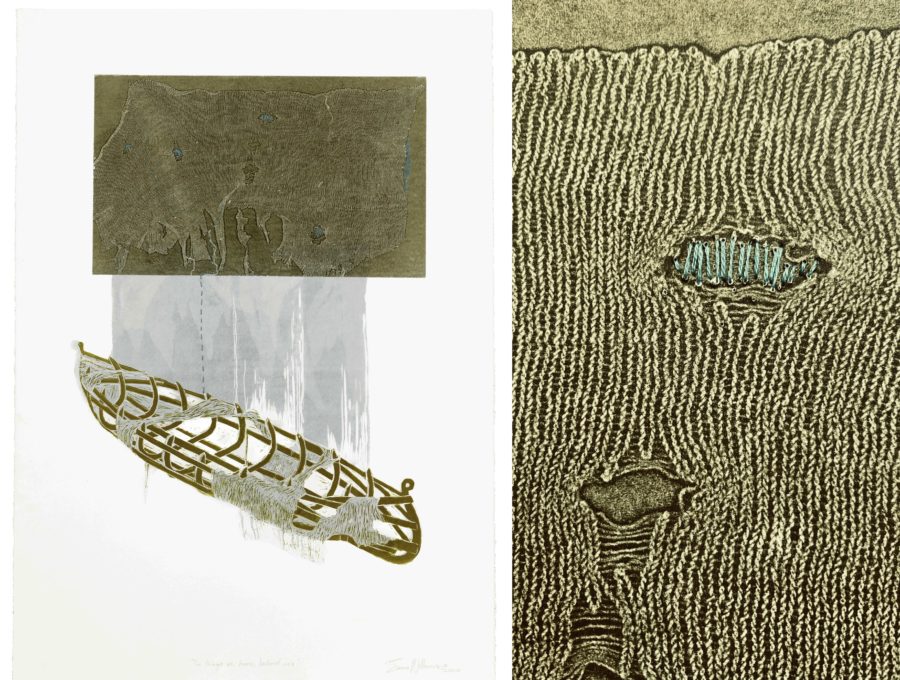 Emma Willemse is a conceptual artist and art educator living and working in Riebeek Kasteel in the Western Cape. Her art-making practice deals with issues of displacement, place-making and sense of place. Her artworks are technically varied, and include sculptural installations, printmaking, artist's books, painting and drawing.
Emma has exhibited extensively in South Africa, Africa and abroad, and her works have been included in the Nando's Collection, the Arcadia Collection, and the South African Embassy in Beijing. Her exhibition at the Woordfees 2018 in Stellenbosch was nominated for a KykNet Fiesta prize and in October 2018 she was invited for a solo show as part of the Special Projects Section at the 1:54 Contemporary African Art Fair in London, exhibiting one of her signature boat-like installations, prints and a selection of artist's books. Her award-winning artist's books installation, called 101 ways to long for a home, has been exhibited in diverse configurations in Florence, Dakar, Johannesburg, Stellenbosch, Paris and London.
Emma holds a Master's degree in Visual Arts from the University of South Africa and qualifications in psychology and librarianship.
Artist:
---
Title:
Emma Willemse: Things we leave behind no 3
---
More about:
---
Year:
---
Artwork Category::
---
Media & Techniques:
---
Price:
R 28995
---
Sheet Height:
110 cm
---
Sheet Width:
79.5 cm
---
Availability:
Not Currently Available
---
Framing:
Framed
---