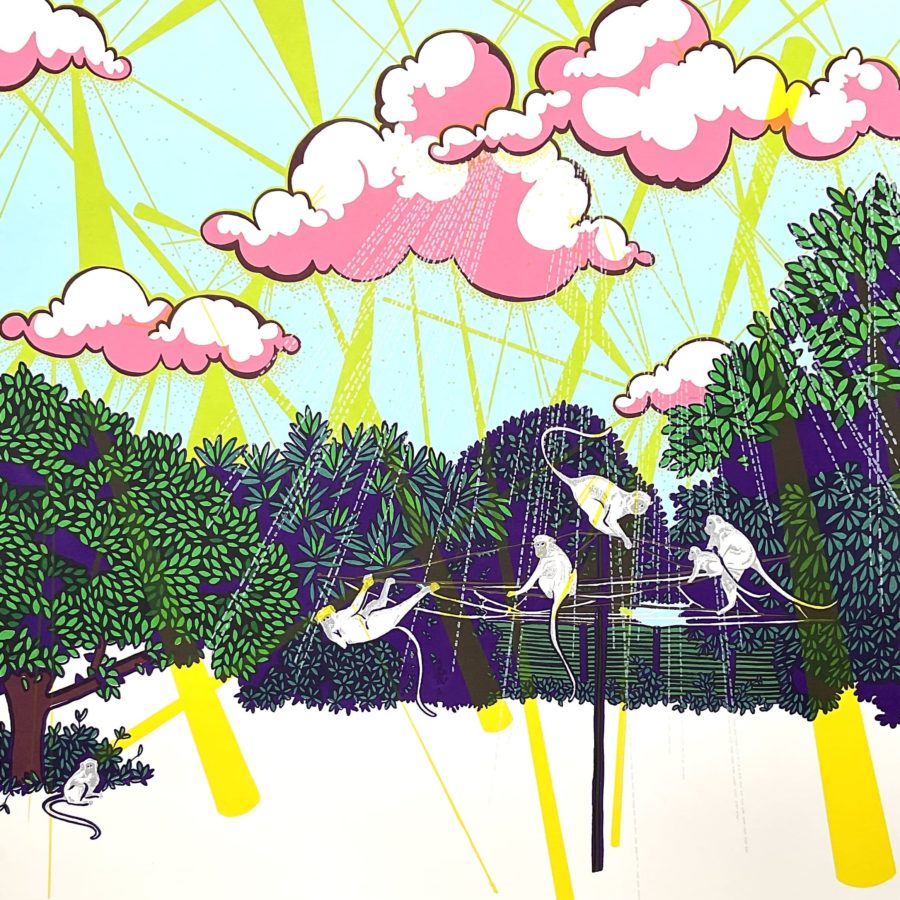 Amy Jane is a full-time artist, living and working in Gauteng. She graduated from Rhodes University with a BA in Fine Arts (2009), and a PGCE (2010).  
Her art practice centres around printmaking. By using water-based mediums, making her own paper, and avoiding solvents, Amy-Jane strives to maintain a low-toxic and environmentally-kind studio.  Her work is imaginatively illustrative, based on interactions with living creatures and GAN (generative adversarial network); and her style is detailed, and often fairytale-esque. She enjoys creating playful work that engages with the viewer humorously or through some sort of strangeness.
In 2016, Amy-Jane co-founded The Printing Girls.
Artist:
---
Title:
Amy Jane van den Berg: Monkey's Wedding
---
More about:
---
Year:
---
Artwork Category::
---
Media & Techniques:
---
Price:
R 7990
---
Edition Size:
3
---
Sheet Height:
60 cm
---
Sheet Width:
60 cm
---
Availability:
Available
---
Framing:
Framed
---