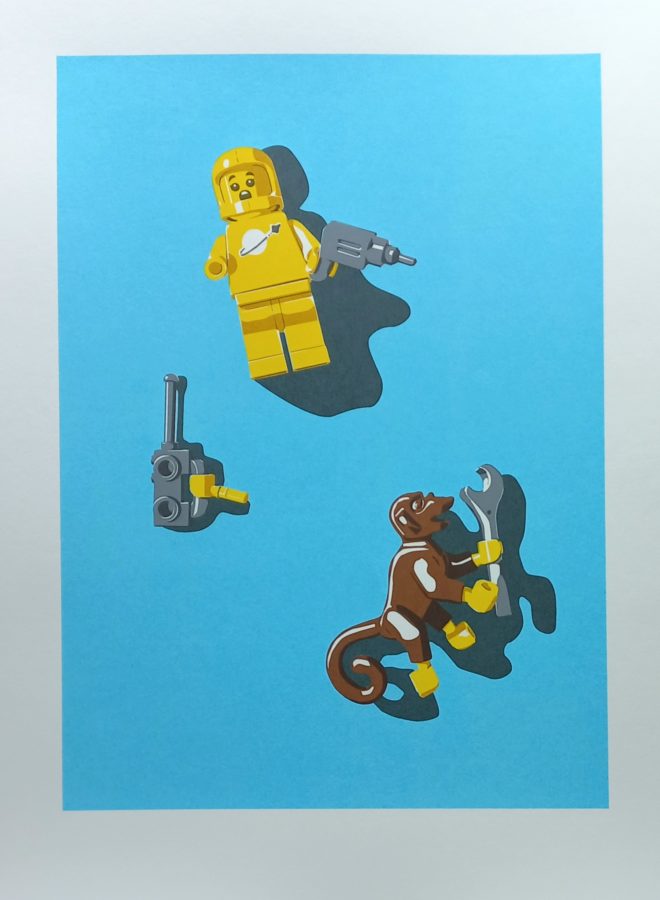 "I am a Pretoria-based painter and printmaker. I did my BFA at Rhodes University from 2005 – 2009 where I majored in oil painting. In 2010 I shifted my focus from art practice and did my master's degree in Art History.
After completing my studies, I started my own instructional design company that allowed me to be creative and pursue an illustration and design career. I started doing fine art full-time in October 2017 after a serious health scare left me evaluating what I really wanted to do with my life.
When I started creating art again, it was watercolour that captivated me. I fell in love with the delicacy and looseness required for watercolour work. As an oil painter, water-based media was an entirely different direction for me. I started exhibiting my work in 2018 and at one such exhibition I met local printmaker and art teacher Mimi van der Merwe.
I had experimented with printmaking before and was already a member of The Printing Girls – I was creating tiny prints using my pasta machine as a press. However, Mimi gave me the opportunity to learn from her and work in her studio where I soon discovered that I have ink in my veins.
Once I was creating work in a proper printing studio it took on a life of its own.
My main printmaking medium is currently reduction lino but I am creating a lot more 'simpler' pieces which portray the same amount of emotion but with fewer layers of colour. My goal this year is to create a consistent body of work that explores concepts of childhood, memory and nostalgia (specifically South African nostalgia). I really love the freedom that printmaking gives me to explore and push the boundaries of mark making and colour."
Artist:
---
Title:
Elizabeth Tristram: A series of unfortunate events 2
---
More about:
---
Year:
---
Artwork Category::
---
Media & Techniques:
---
Price:
R 4280
---
Edition Size:
6
---
Sheet Height:
42 cm
---
Sheet Width:
29.7 cm
---
Availability:
Available
---
Framing:
Unframed
---