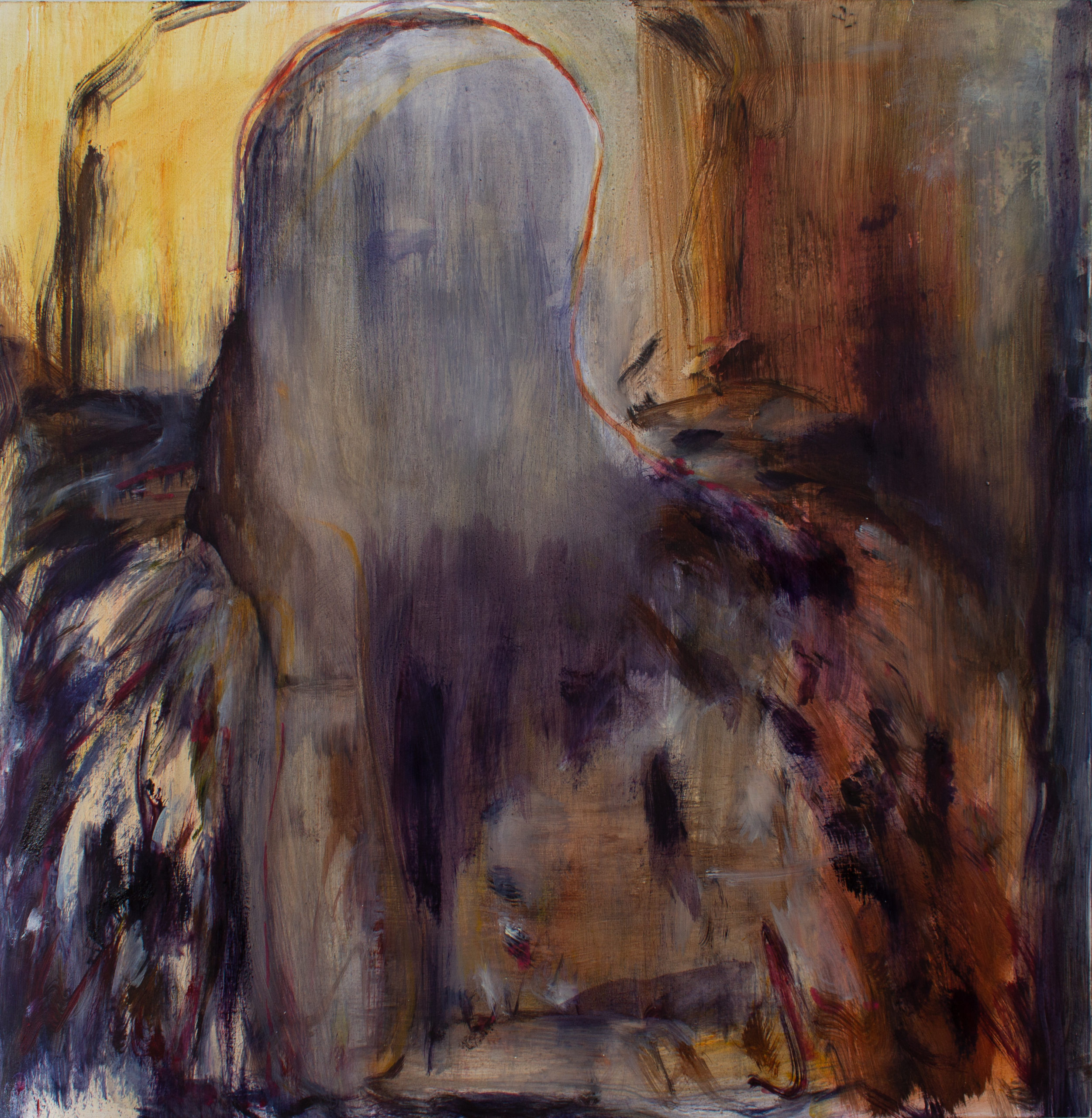 This series, as with most of Botha's other series, deals with binaries. On the one hand, if someone had to say "you're not alone" it means that they understand what you have gone through, or are currently experiencing. It is said to console someone and perhaps to make the person feel less alone in their particular ordeal.   
 
This phrase kept coming up for the artist, who was confronted with gender-based violence at the time while producing these works. Especially knowing how many women have to endure these kinds of situations and how unacceptable they are to start with, the artist decided to dedicate this on-going series to this particular issue. A phrase, which in reality should not exist, to begin with.   
 
The second part of the title's duality deals with being physically alone and feeling safe especially as a woman. In the portraits, there is only a singular figure, and hence this notion of not being alone might sit uneasily with a slight tinge of anxiety as each figure appears to be alone. Perhaps they can never fully let their guard down knowing that they might after all not be alone at all.
Artist:
---
Title:
Olivia Botha - You're Not Alone II
---
More about:
---
Year:
---
Media & Techniques:
---
Image Height:
69.5 cm
---
Image Width:
69.5 cm
---
Availability:
Not Currently Available
---
Framing:
Unframed
---