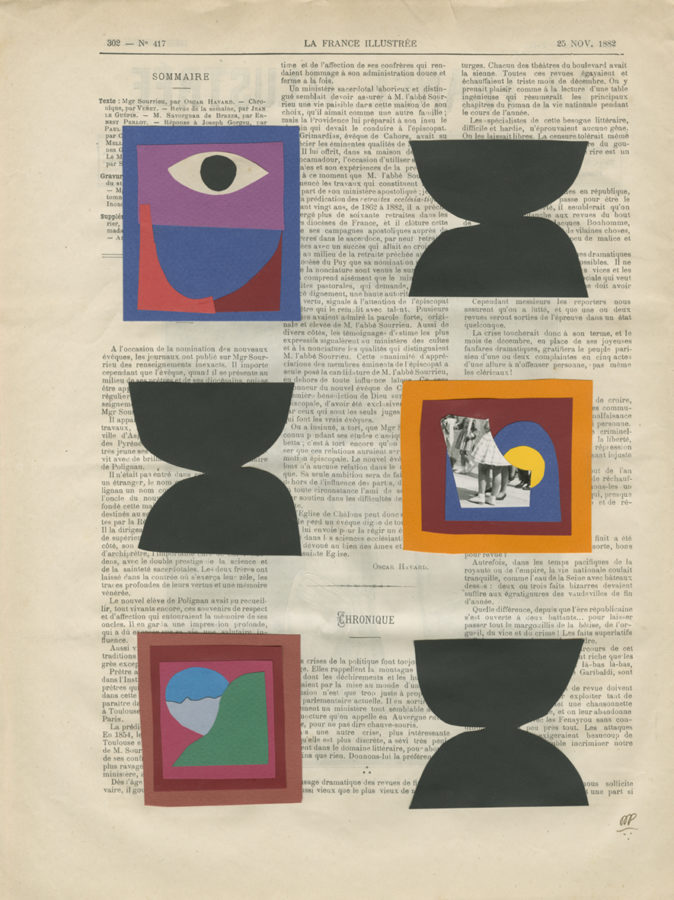 ABOUT THE MONOLITH SERIES 
Monolith – A series of three – Mind, Body and Spirit 
This series is about exploration and transformation. On one hand, a monolith is a natural form, a singular mass of rock formed over time. On the other, monoliths are architectural, manmade forms. Throughout history, such structures have been used for ritualistic purposes, as dials to read the sun and stars, to tell ancient tomes and mythical histories. Humankind has used them to decode reality, to manage the tension between Cosmos and Chaos, reconciling randomness with meaning and significance. 
The architectural elements in this series – doorways, pillars – evoke a connection with something ancient. Through such an old doorway, what will be found? What formed these monoliths, and what do they stand for? Ancient/Astral/Ancestral 
The patterns created serve to order the pieces in a visually understandable way. Meditation and Imagination are encouraged.  
The works are created using coloured paper, and found publications of "La France Illustré", an old periodical publication in France. The works shown here use paper dated 26 August 1882, and 25 November 1882. 
Artist:
---
Title:
Body
---
Artwork Category::
---
Media & Techniques:
---
Availability:
Available
---
Framing:
Framed
---