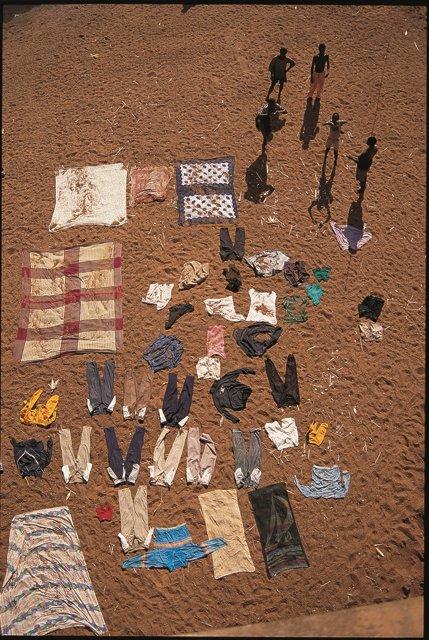 With both hands waving.
Bridges in northern Mozambique were of great strategic value during the revolutionary and civil wars that stretched from the 1960s to the 1990s. They were often guarded by tanks and companies of government troops. Frelimo's supply lines and communication networks were regularly sabotaged by Renamo revels who booby-trapped, mined or destroyed roads, bridges and railway lines.
In northern Mozambique, when you wave with both your hands it's a sign that you come in peace, that you carry no weapons.
Artist:
---
Title:
POSTCARDS FROM THE ROAD - Dismembered Clothing (ed. of 10)
---
More about:
---
Year:
---
Artwork Category::
---
Edition Size:
10
---
Sheet Height:
48.6 cm
---
Sheet Width:
36.4 cm
---
Framing:
Unframed
---