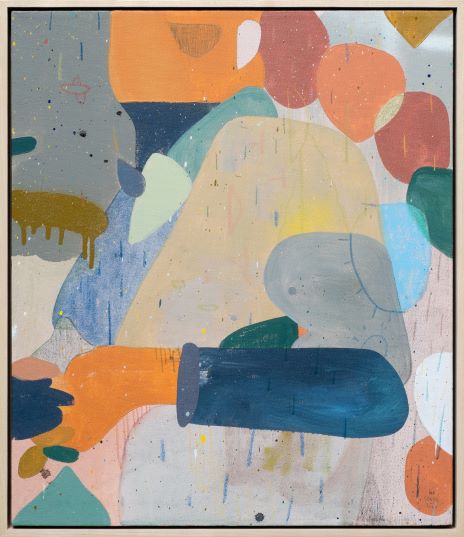 Collaboration History
In 2019, Paul Senyol and his representing gallery Salon 91 collaborated with David Krut Projects on a solo exhibition titled Markers.
For this exhibition, Senyol participated in an episode of the David Krut Podcast: Paul Senyol – Markers, Listening Time 22 minutes
His work was also included in a group exhibition in 2020 titled Pictures worth a thousand words.
Biography 
Paul Senyol is an abstract painter who reflects the details of everyday life, paired down to an empathy with colour, line and form. His work is a crafted response to his wonderings through various spaces. The colours and textures of urban and natural environments inform his spontaneous practice in the studio where every material he uses – acrylics, pastels, ink, pencils and spray paint – is chosen for the particular mark it can contribute to a finished composition. Senyol has been studying art and the mark since his fascination with skateboarding magazines as a teenager in Cape Town. Skateboarding emerged as a gateway to early creative works on the street and remains an important part of Senyol's experience of urban spaces. He makes regular visits to the public library to source graphics, album covers, magazine layouts and illustrations. Senyol's unique visual language is founded on the inevitable change and flux in environments. His works are testament to the translation of experiences into form.